Individual (Super) Schools & Districts
You can auto-sync your Google Classroom with Quizizz classes with a click.
Click on the Allow button - this allows Quizizz to access classes on Google Classroom and all updates made on classes are automatically synced on Quizizz for perpetuity.
Starting August 2022, some parts of the Google Classroom integration will only be available to users on a School or District plan.


Quizizz X Google Classroom Auto-syncing the Class Rosters is available on the Quizizz Basic, Quizizz Individual (Super), and Quizizz School and District Plans.


However, Quizizz X Google Classroom Automatic Grade sync is available

only

on the Quizizz School and District Plan.

This table lists all the functionalities available per the Quizizz plan.
Functionality

Quizizz Basic Plan

and Quizizz Individual (Super) Plan

Quizizz School and

District Plan

Assigning activities through Google Classroom

✅

✅

Automatic syncing of grades from Quizizz to Google Classroom

✅

Accessing your student rosters
(Viewing your Google Classroom(s) on Quizizz)

✅

Daily syncing of class lists from Google Classroom to Quizizz

✅

✅

Adding a custom grade while assigning an activity

✅

Tracking individual and class performance data over a period of time

✅
To enable the auto-sync using Google Classroom, follow these steps:
Subscribe to the Quizizz Individual (Super) and/or Schools and District subscription plan

Create a class on Google Classroom
On Quizizz, click on

Classes

on the left navigation pane

Click on

Allow

on the yellow banner on top. You only need to click Allow once. All updates made on Google Classroom will be updated on Quizizz automatically

Click on

Classroom

Select the correct Google Classroom class

Click

Save

. Your Google Classroom is imported successfully
If any student/class is removed from the Google Classroom roster, it will be updated on Quizizz automatically. You do not have to update the same on Quizizz after the auto-sync feature is enabled.

Note: Your LMS is updated when new classes are added. You will need to access them via Quizizz classes. Click on 'Refresh Roster' to import a new class. You will need to archive old/inactive classes on Quizizz.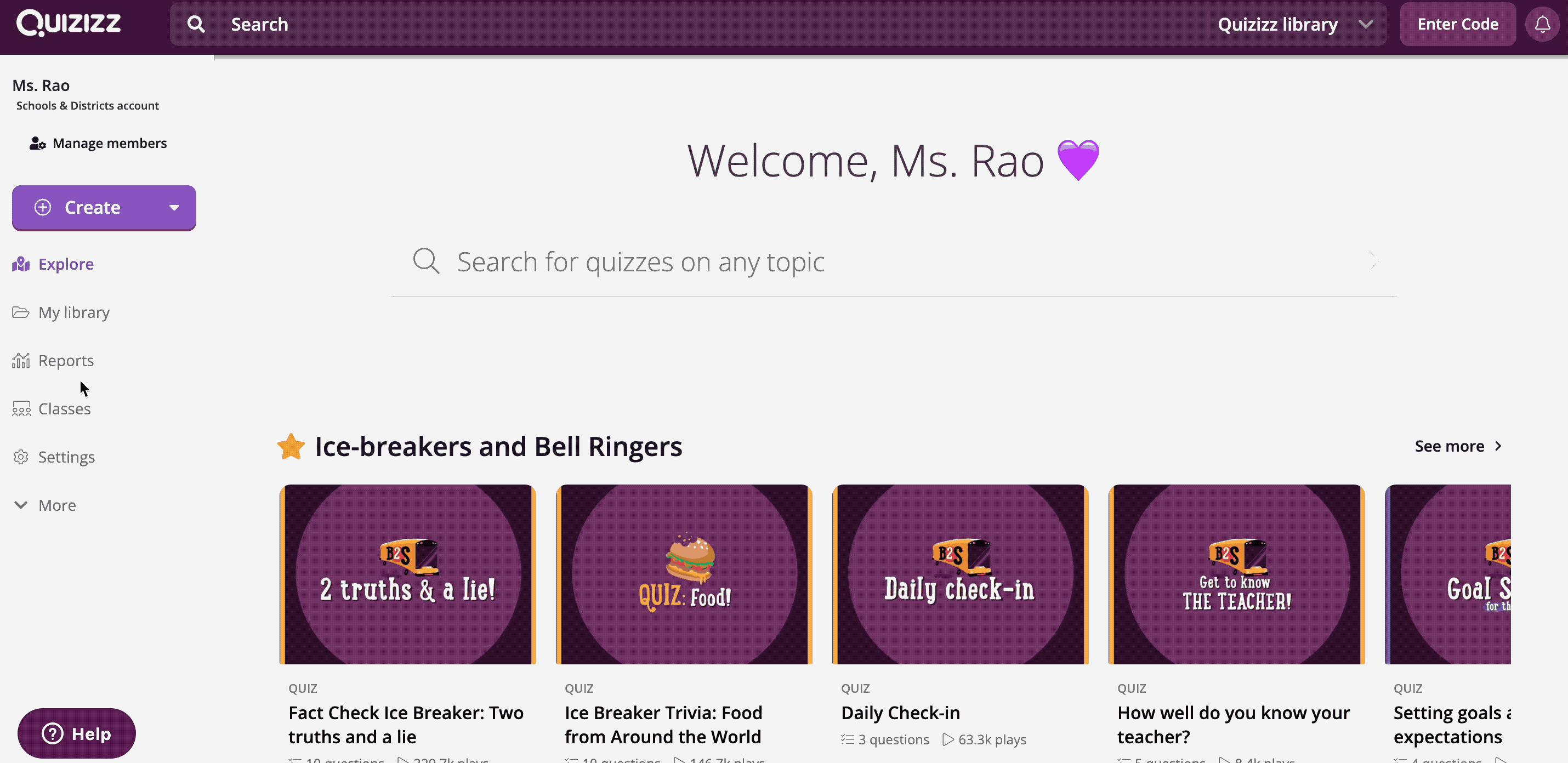 Keyword: What is Auto-sync, Google Classroom and Quizizz, how to sync Google Classroom with Quizizz