Analyze and assess your students' grasp and understanding of a concept or subject using the Show Your Work option within the Open-Ended, Fill-in-the-blank, and Math Response question types. With the 'Show Your Work' tool, you get actionable insights into students' comprehension of a topic.
Use the Show Your Work tool to expand instruction across various areas like math problems, scientific diagrams, text annotations, or even creative writing. Using 'Upload Your Work', seamlessly enable visual and long-form explanations to questions in any subject area

To enable Show Your Work for your quiz, follow these steps:
Click on Create and select the 'Quiz' option 
Click on 'Create from scratch' 
Choose the Open-Ended question or the Fill-in-the-blank question type




Type the question in the quiz editor
Ensure to turn on the 'Show your work' toggle




Save the quiz and either host it as live or assign it as homework
Once your students participate in this quiz, they can show their work by uploading images. This is how the question will appear to them.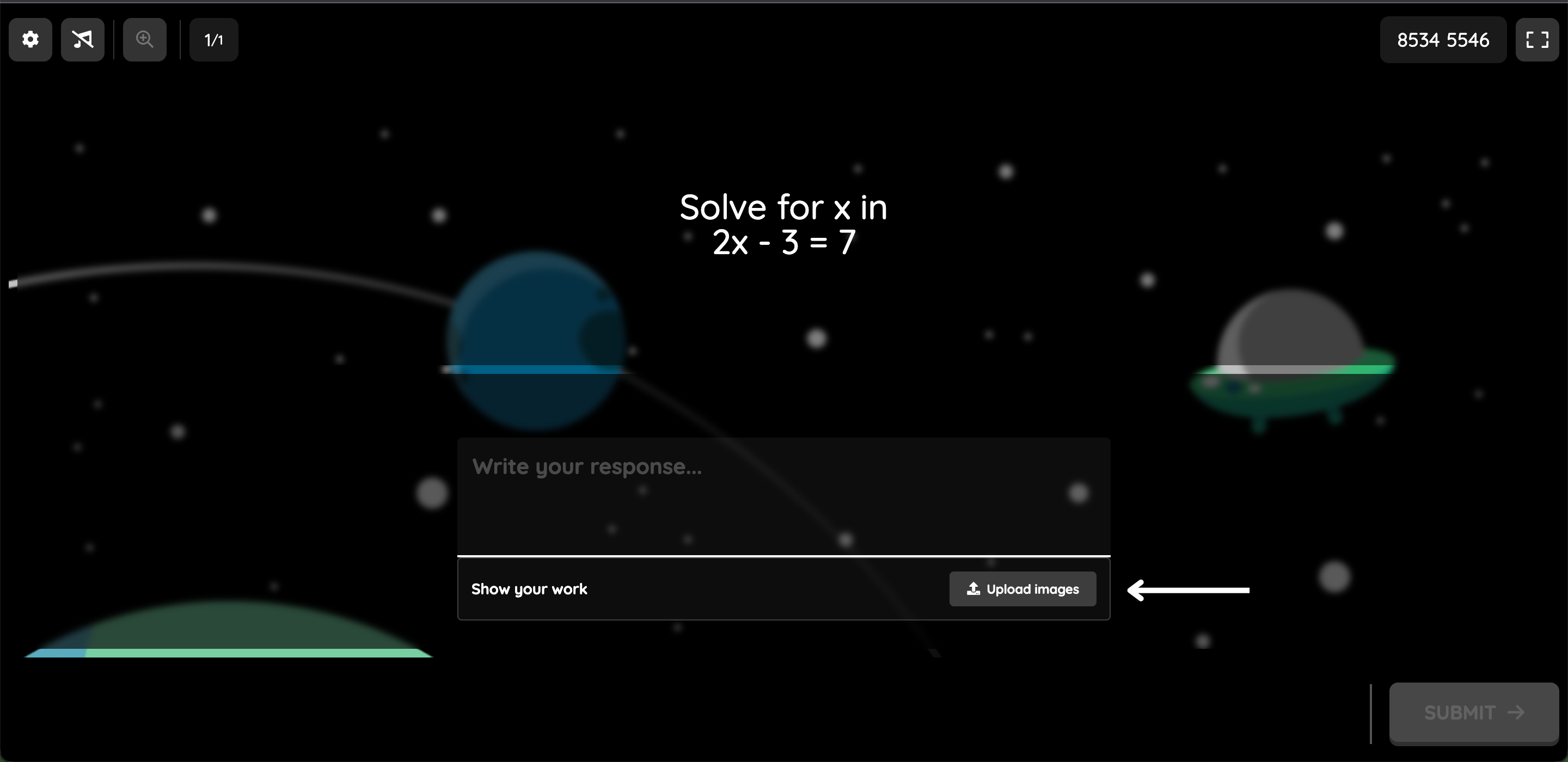 You can check for your student's work in the Report for this activity. Under the 'Participants' tab, select the participant whose work you wish to see. The image(s) they uploaded will be visible here.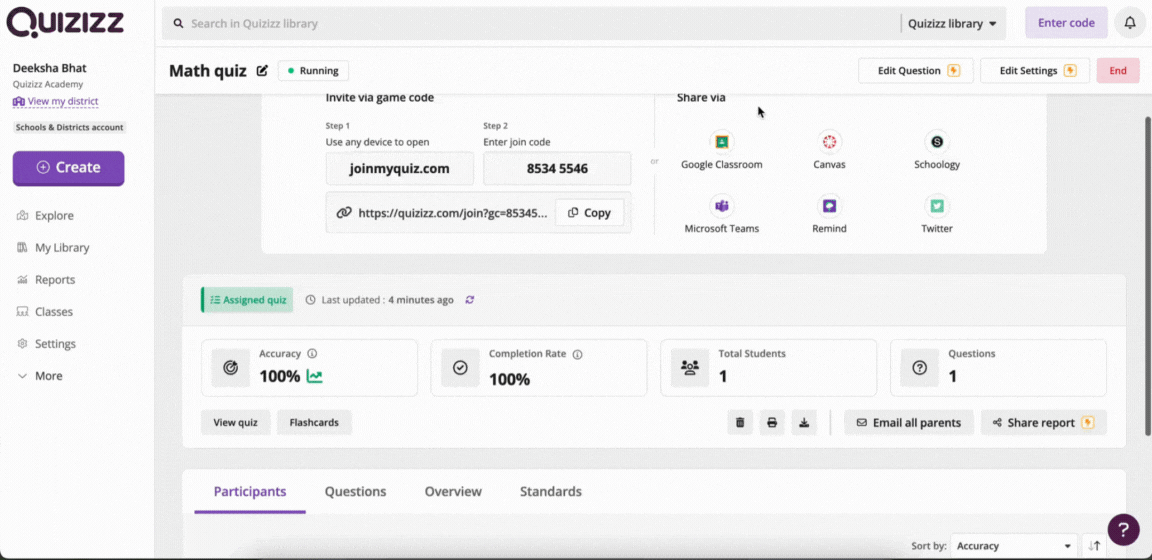 Note:
Your students can upload an image/multiple images of up to 5MB
Supported image formats are

PNG, JPEG, and GIF.
Keyword: Upload work, show your work, how to check for my students' work, how to see students work on math homework, I want to see worked out problems, math homework needs to show work