On Quizizz, you can create interactive and multimedia-rich quizzes to boost student engagement. Mix and match 18 different question types including Multiple Choice, Drag and Drop, Fill in the Blanks, Poll, Categorize, and more!
You can host these quizzes live, assign them as homework, or explore a number of other exciting game modes including Mastery Peak and Paper Mode. Detailed reports will then provide you with insights into your classroom's performance in the quiz.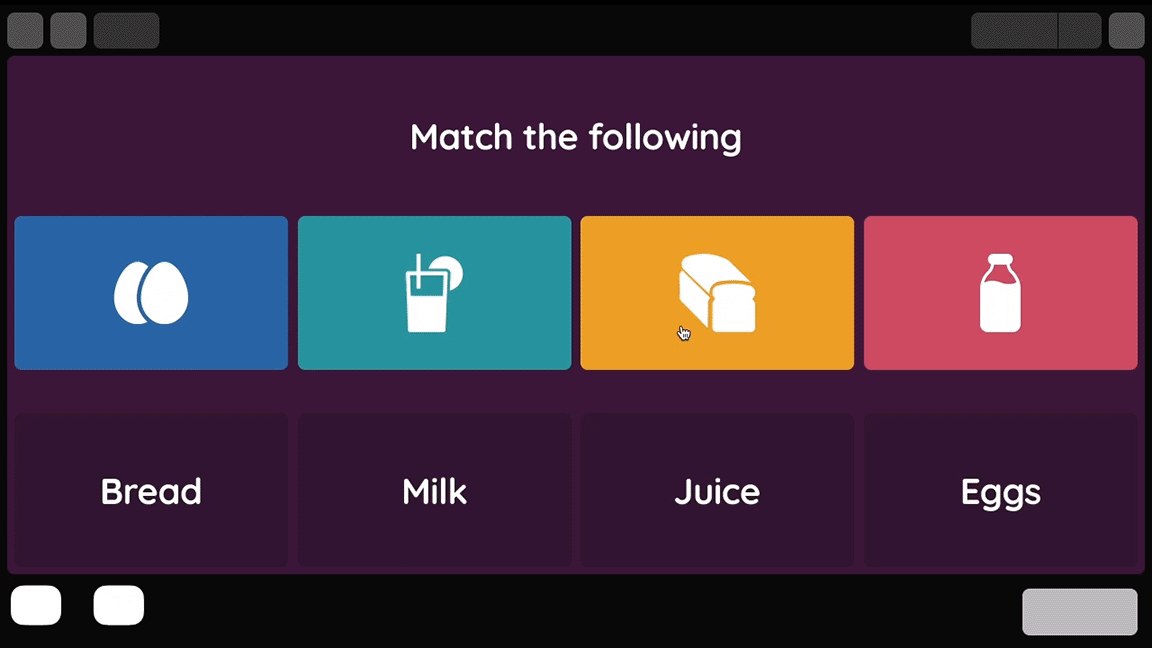 In this article, we will go over the steps you can follow to create a Quiz from scratch. We'll also explore how you can tap into the power of Quizizz AI and allow it to automatically generate quizzes for you! Lastly, we'll discuss other ways of creating quizzes, including importing from Google Forms, spreadsheets, and the Quizizz Library. 
How to create a Quiz
Here are the steps you can follow to create a quiz from scratch. 
Click on 'Create' on the left navigation pane and select the 'Quiz' option 
Click on 'Create from scratch' 
Select a question type from the list of options available 
Enter your question in the space provided. You can choose to add images, videos, audio clips, or equations to your question 




If your question requires answer options, enter them in the space provided and mark the correct ones


 
You can choose to:

Add an answer explanation for your students to view after attempting the question 
Set the number of points (ungraded questions will carry 0 points) 
Set the time allotted for the question 

Click on 'Save question' on the top-right corner 




Click on 'Create new question' to add more questions to your quiz 
Once you've added all the questions you need, click on 'Publish'




Give your Quiz a name, and choose the subject, grade, language, and visibility status (public/private). Optionally, add a cover image
Click on 'Publish' 


Your quiz will now be available in 'My Library' and is ready to be hosted live or assigned as homework! 
Other ways to create a quiz
You don't always have to create your quizzes from scratch. Quizizz offers many other ways in which you can generate interactive and engaging quizzes for your students. And they're designed to be quick and efficient, so you can save precious time! 
Create a quiz with Quizizz AI 
Quizizz AI is here to be your personalized teaching assistant. With this tool, you can automatically generate quizzes in under a minute. There are three ways in which you can do this. 
Generate a quiz from a document: Upload a PDF/ PPT/ DOC file, and Quizizz AI will extract its contents to generate a set of questions 
Generate a quiz from a webpage: Paste the link to a webpage or a YouTube video, and Quizizz AI will automatically process its contents to create a quiz 
Generate a quiz from text: Copy and paste any text material, type in your quiz topic, or provide a prompt with a few keywords and watch as Quizizz AI churns out a unique quiz for you
To learn more, refer to our article on Creating Quizzes with Quizizz AI. 
Import a quiz from existing files 
With Quizizz, you never need to reinvent the wheel. If you already have existing quizzes on your device or in your Google Drive, you can import them into Quizizz. You can either upload a spreadsheet or a Google Form, and it will be converted into a quiz for you!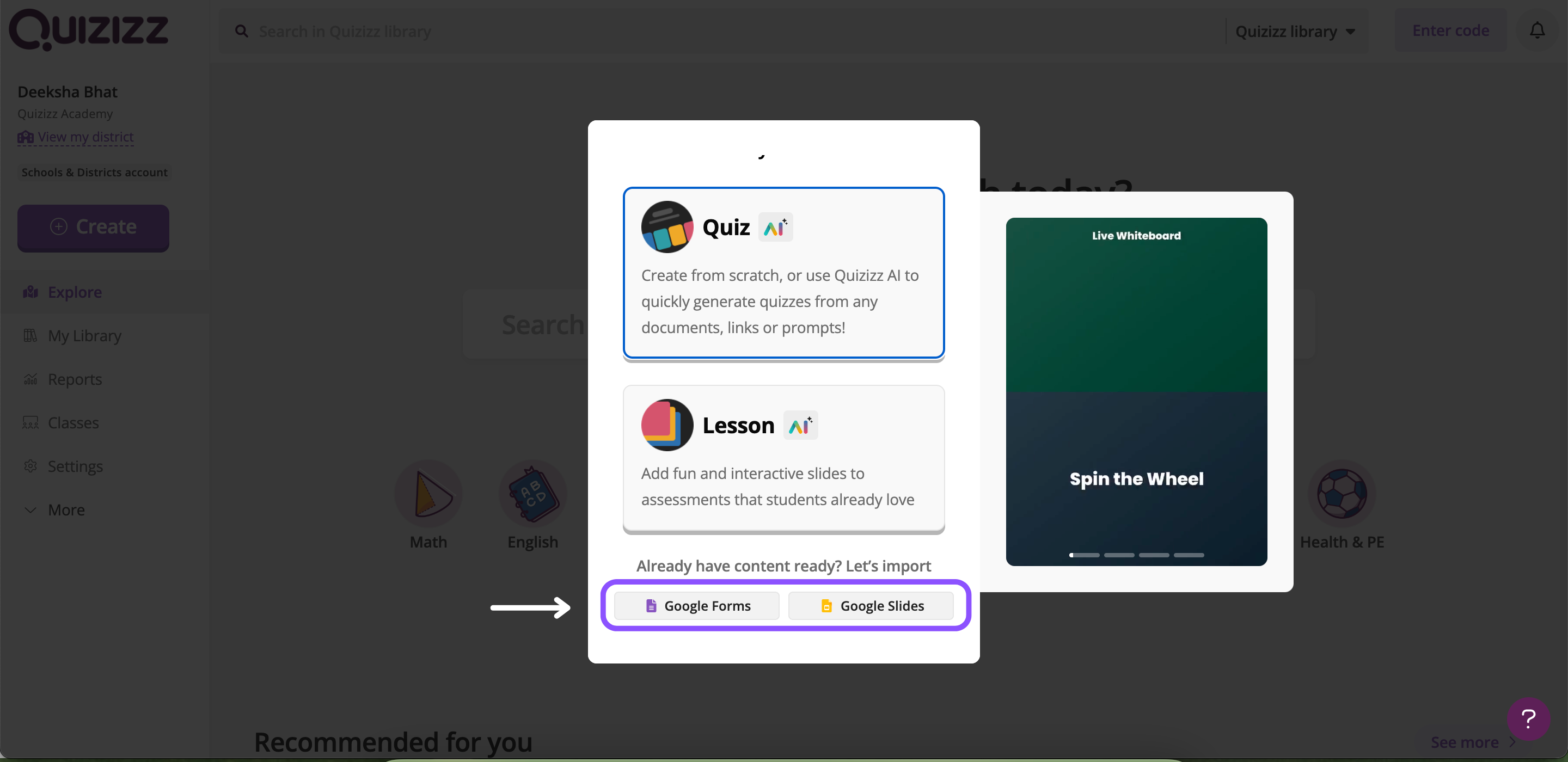 Import from the Quizizz Library 
The Quizizz Library contains hundreds of publicly accessible activities created by teachers just like you. You can find these quizzes by entering your topic in the search bar. Copy and edit a quiz to customize it according to your needs. Or, you can teleport all the questions you need from various quizzes and combine them into a new one!