This article is meant for the IT Administrator of a school or district.
For integrating Quizizz and Canvas as a teacher, check here.
As an IT administrator for a school or district, you will have to connect Quizizz and Canvas with your Canvas Developer Keys:

Navigate to the Canvas admin account -> navigate to the Admin section -> Developer Keys on the sidebar -> Create a developer key -> choose API Key



Set Key Name as Quizizz, enter the following link in the "REDIRECT URIs" section -> https://quizizz.com/lms/canvas/callback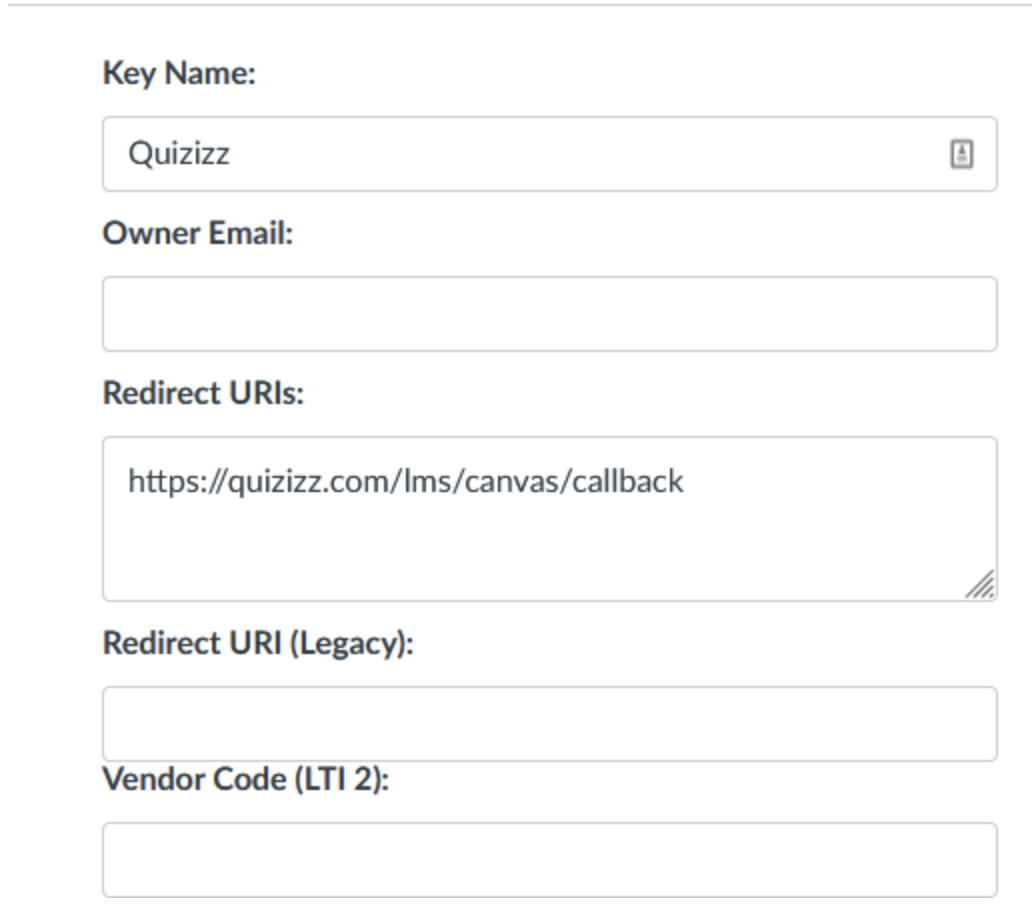 Click "Save".
A key entry like this will be created:

Make sure that the "State" is ON.
The CLIENT ID is the long number under the "Details" section above.
The CLIENT SECRET is what you get if you click the "SHOW KEY" button in the same "Details" column above.
Keyword: Canvas with Quizizz, classes on canvas with Quizizz, Canvas LMS with Quizizz, how to set up Canvas for students using Quizizz