Integrate your Quizizz School and District Plan with Schoology. The integration allows you to post and assign activities, makes it easy for students to find and attempt assigned activities, and automatically updates grades in Schoology.
Here's how it works: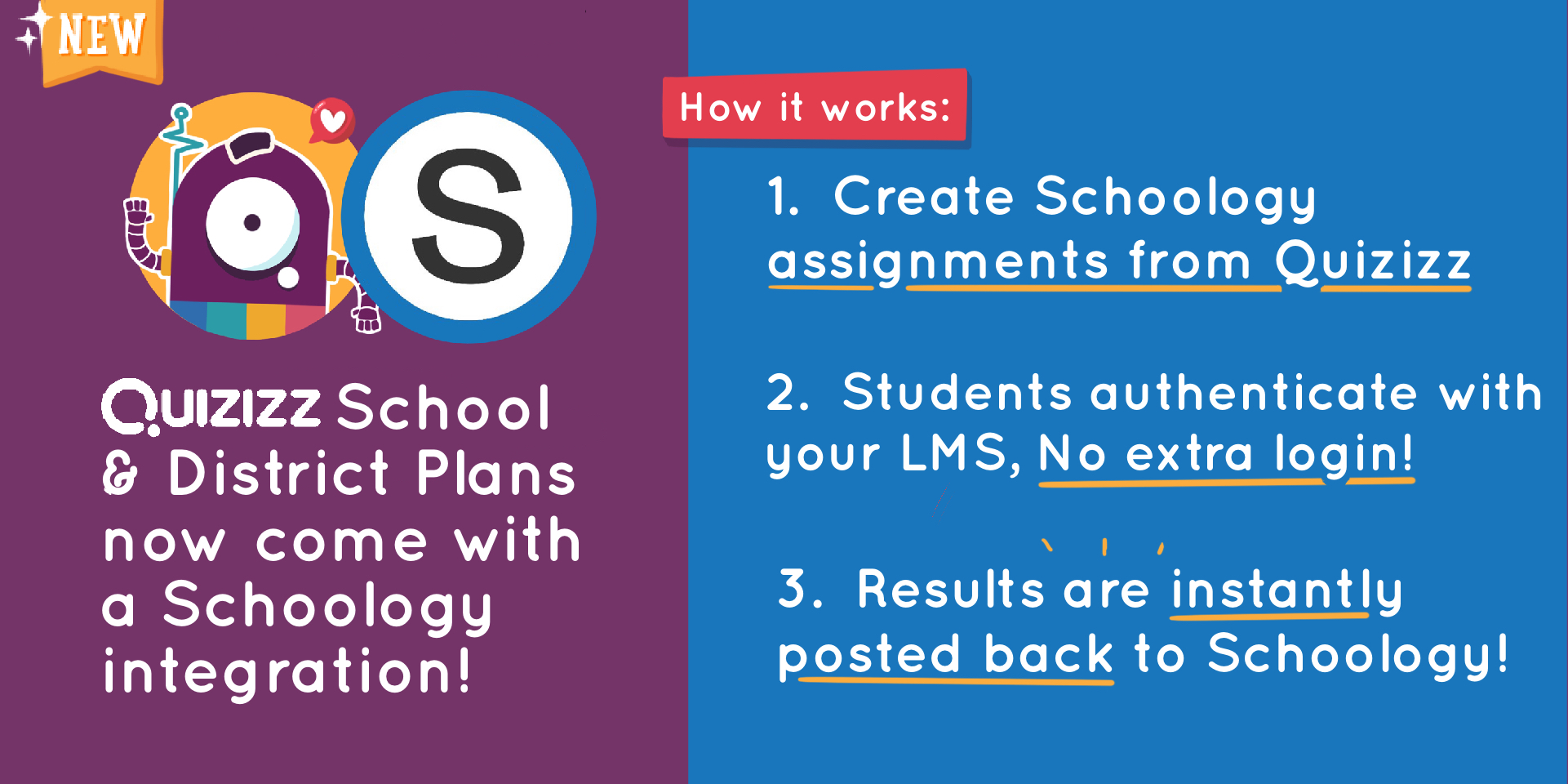 To integrate Quizizz with Schoology, follow these steps:



Once the initial onboarding is done, teachers can import their Schoology courses from the Classes tab. The process is similar to how you use Google Classroom with Quizizz.



You can assign games to any class once you've imported it. Note that you have to import the class into Quizizz via Schoology to assign games to the class.
To assign a game using Quizizz integrated Schoology, follow these steps:
Once you've selected the quiz, click on 'Assign HW' to assign the activity to your class on Schoology. You can either set a custom deadline or create a game with no deadline. Click on 'Assign' once you've set the deadline.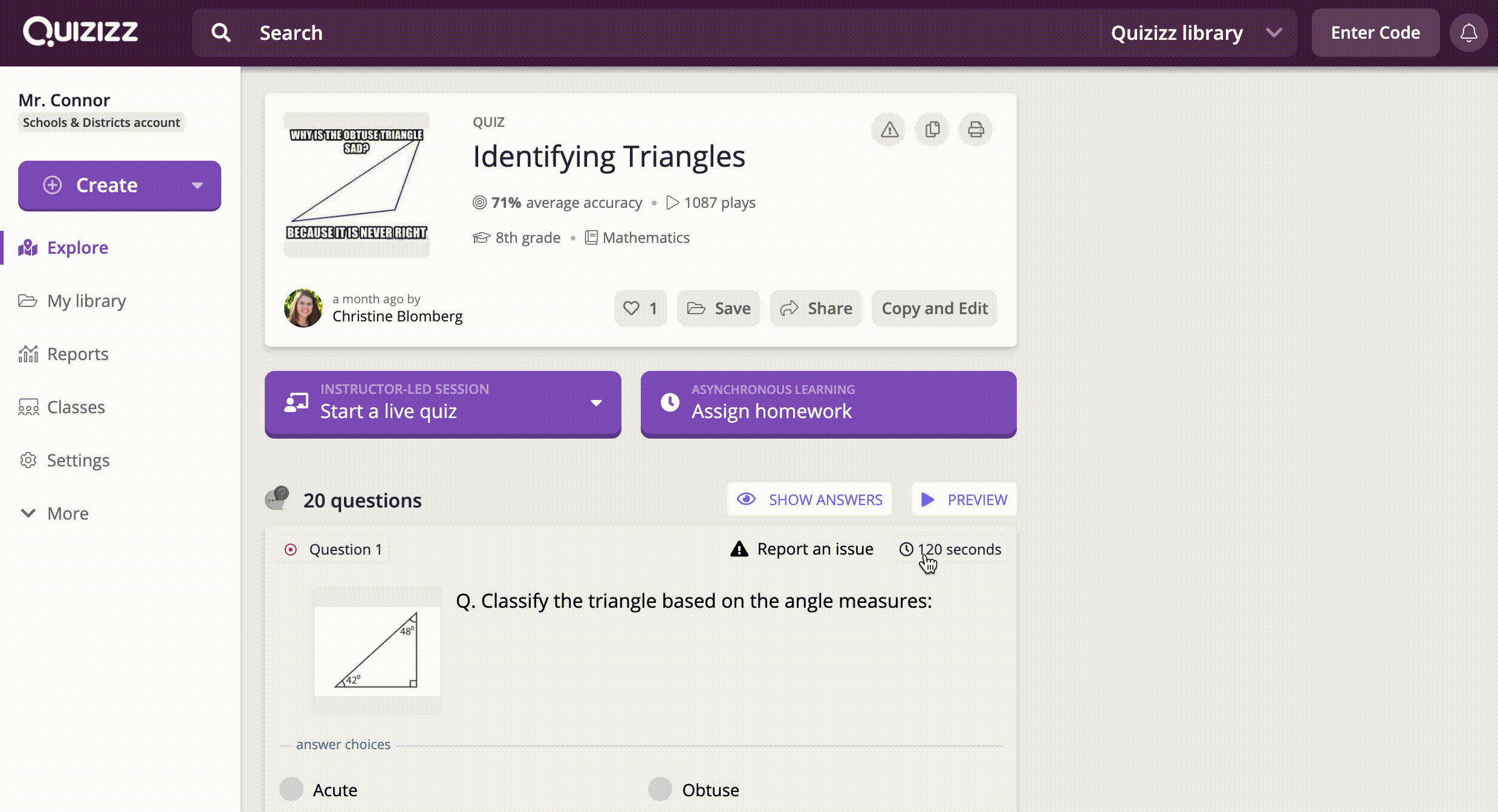 This is what you would see on your screen if you were assigning a homework game to your class on Schoology.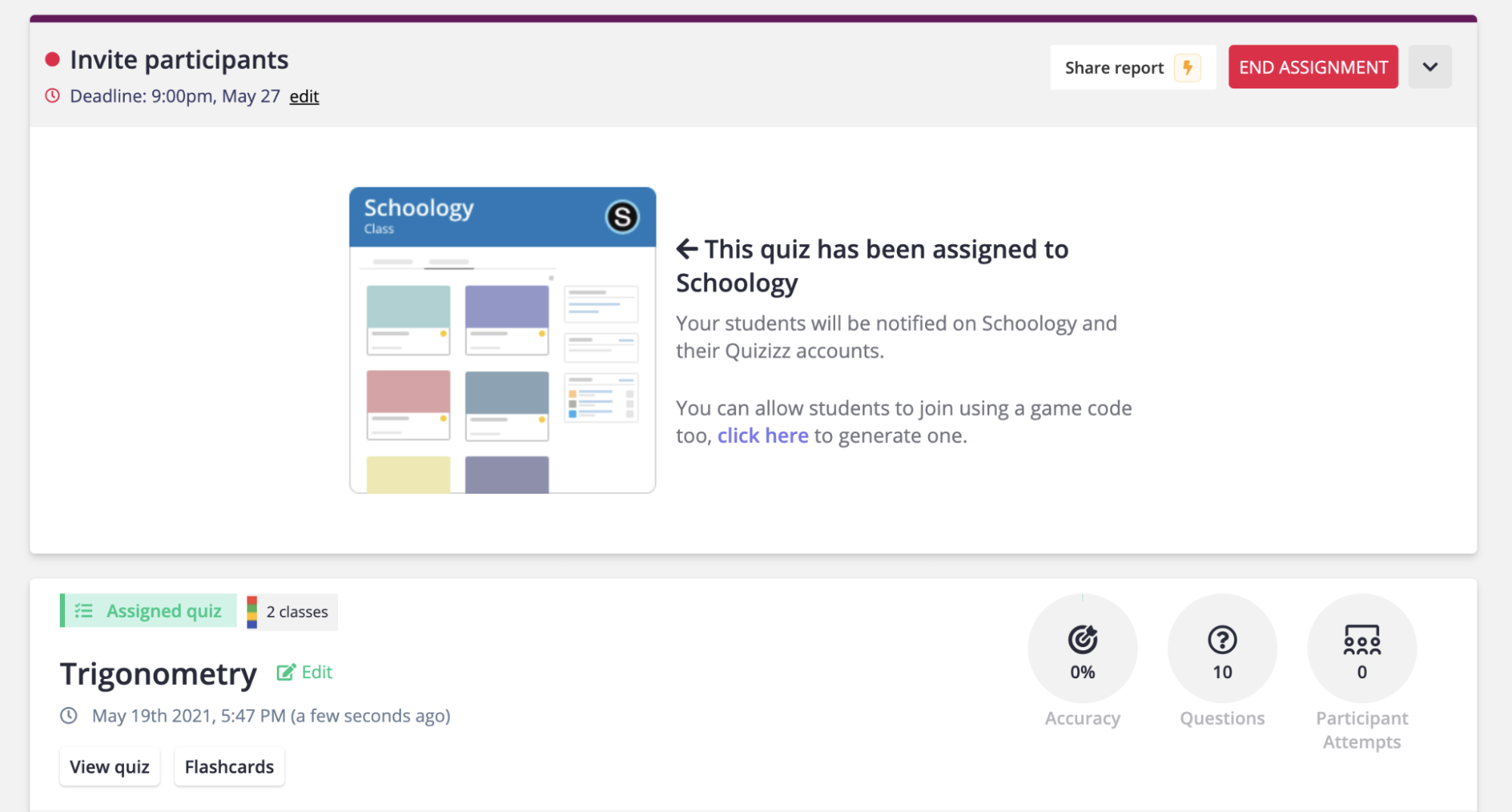 Students will immediately be able to see any assignment posted into their Schoology.



They can click any one of the links(mobile or web) provided here to join the game.



Grades are automatically updated to Schoology after each attempt.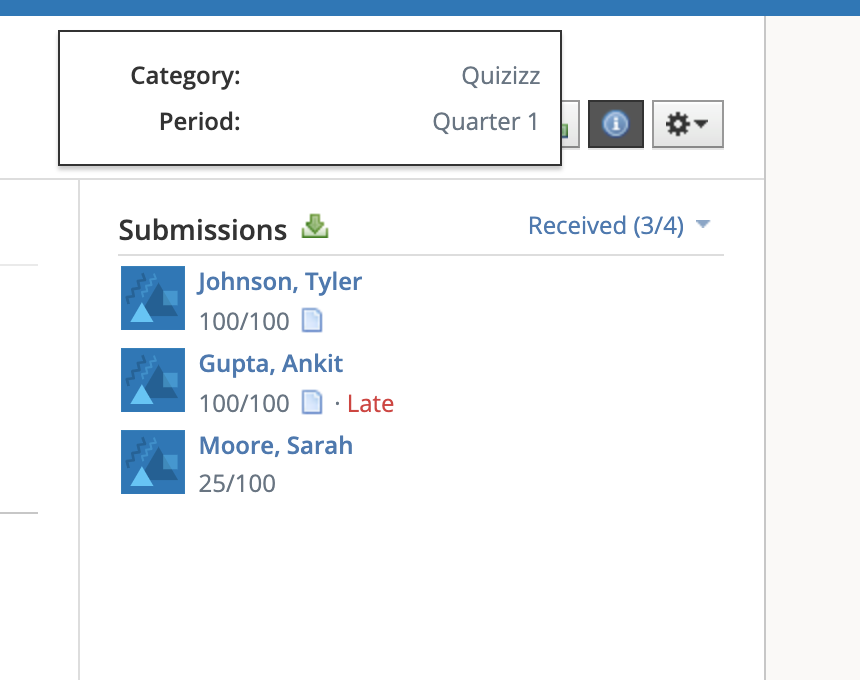 You're all set!
Feel free to reach out to us if you'd like to know more about using Quizizz with Schoology or if there's anything else you'd like to share with the team.
Note: Your LMS is updated when new classes are added. You will need to access them via Quizizz classes. Click on 'Refresh Roster' to import a new class. You will need to archive old/inactive classes on Quizizz.
Keyword: Schoology and Quizizz, how to set up Schoology integration with Quizizz as a teacher, how to use Schoology LMS with Quizizz, are my assignments automatically marked on Schoology if my students use Quizizz for formative assessments