Thanks for partnering with Quizizz! Here's a quick overview of our teacher and administrator account management tools.

As soon as your subscription has been activated, you'll receive a confirmation email from Quizizz. Once your administrator access is active, you'll see the name of your school appear in the upper left-hand corner of your dashboard and a "manage members" button underneath it.

Clicking on this button will take you to your administrator dashboard.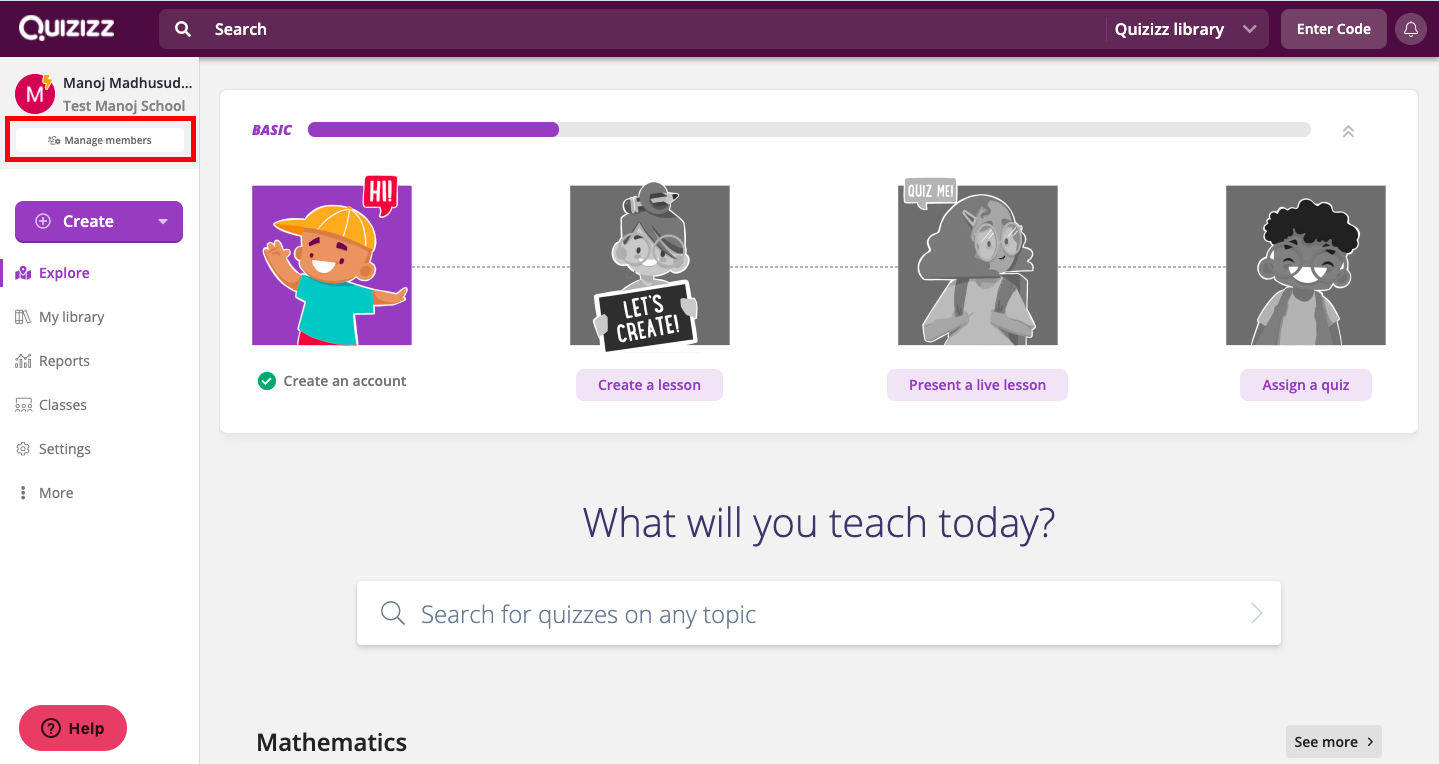 On the administrator dashboard, you can view the current list of active members and whether their account has permissions as an educator or an administrator. Users with administrator accounts have access to this dashboard can add and remove teachers in the organization.

Please note that you should NOT add student accounts via the dashboard.

There are two ways to add teachers to your organization: individual invitations and bulk imports via spreadsheet.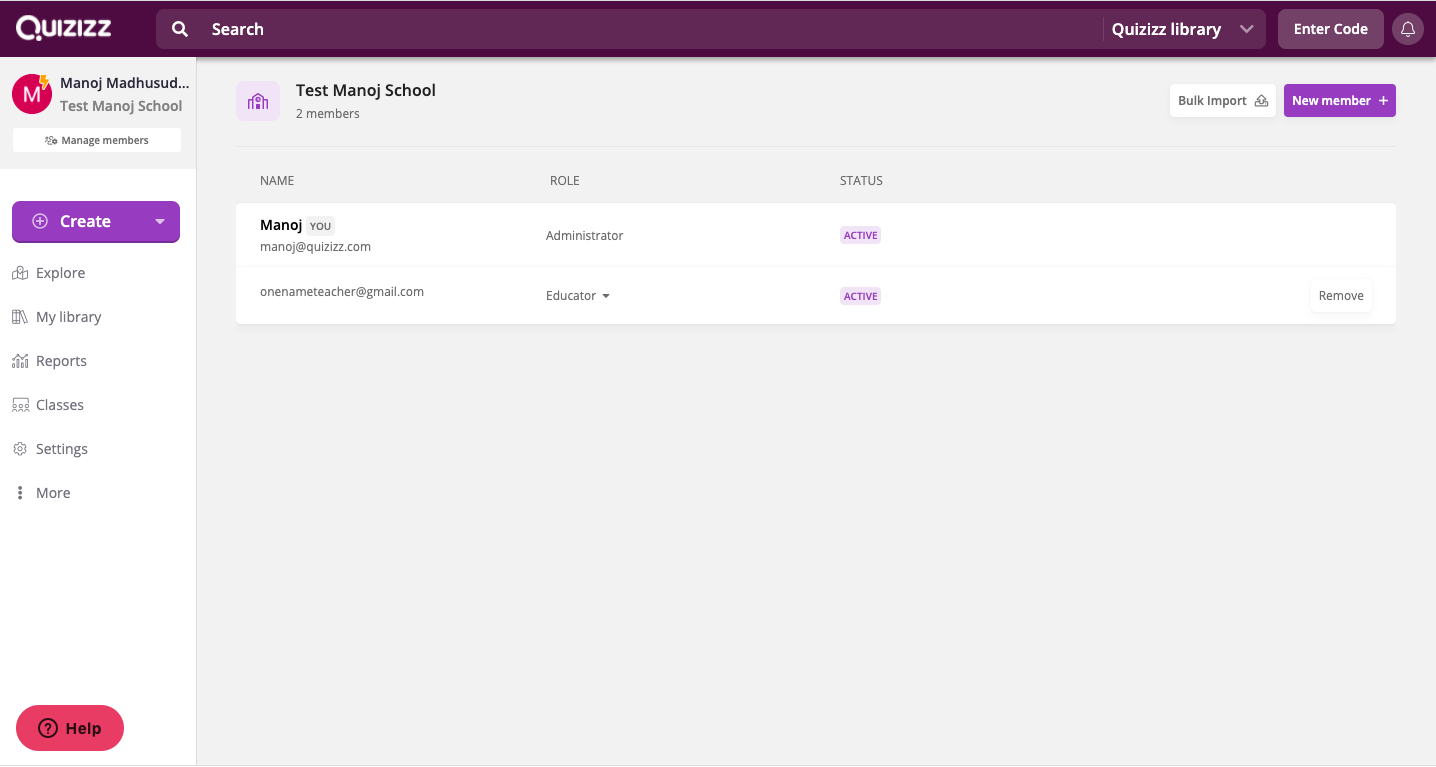 To start, we'd suggesting using the bulk import option with a list of your staff emails. Click on "Bulk import" and download the template file before copying your staff email addresses into it and uploading the list.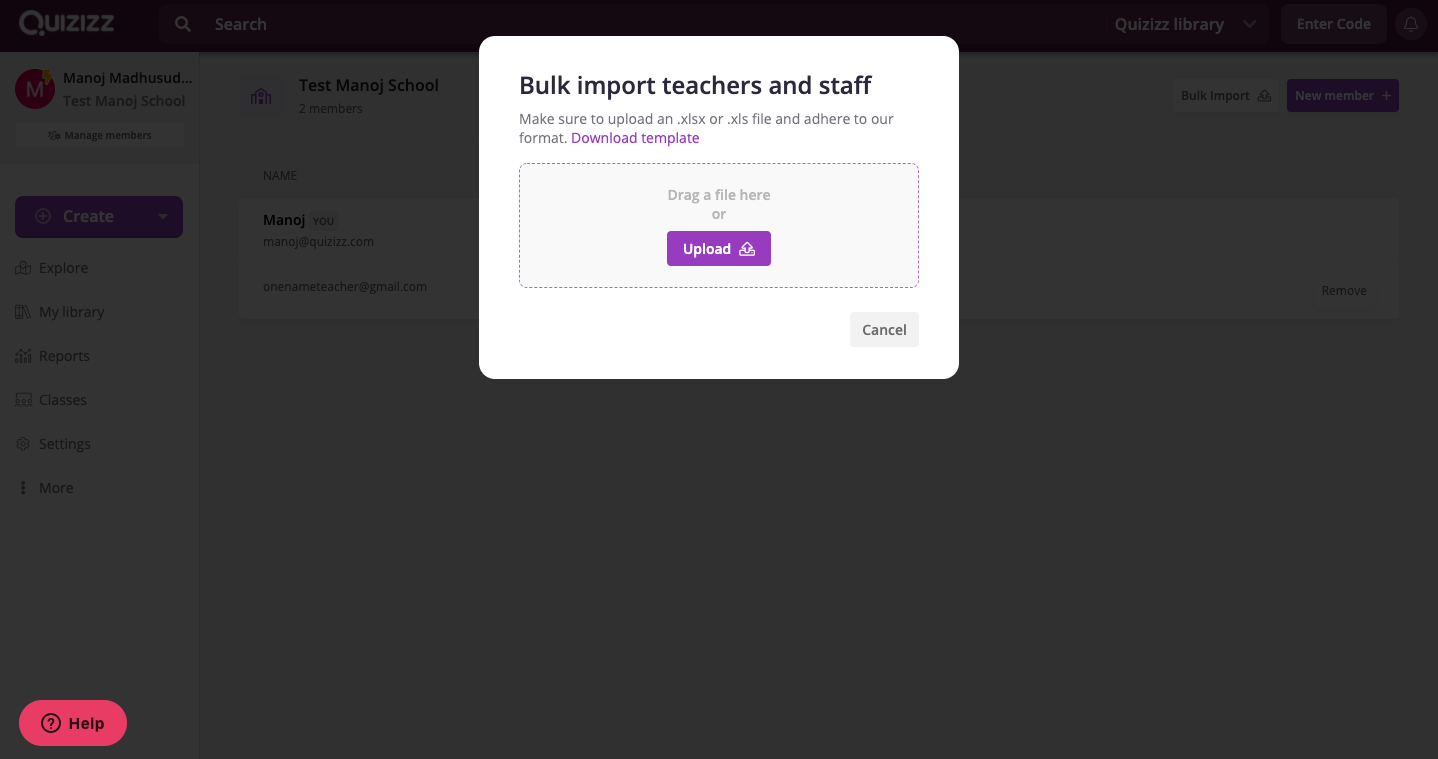 You can also invite teachers individually by entering their email address.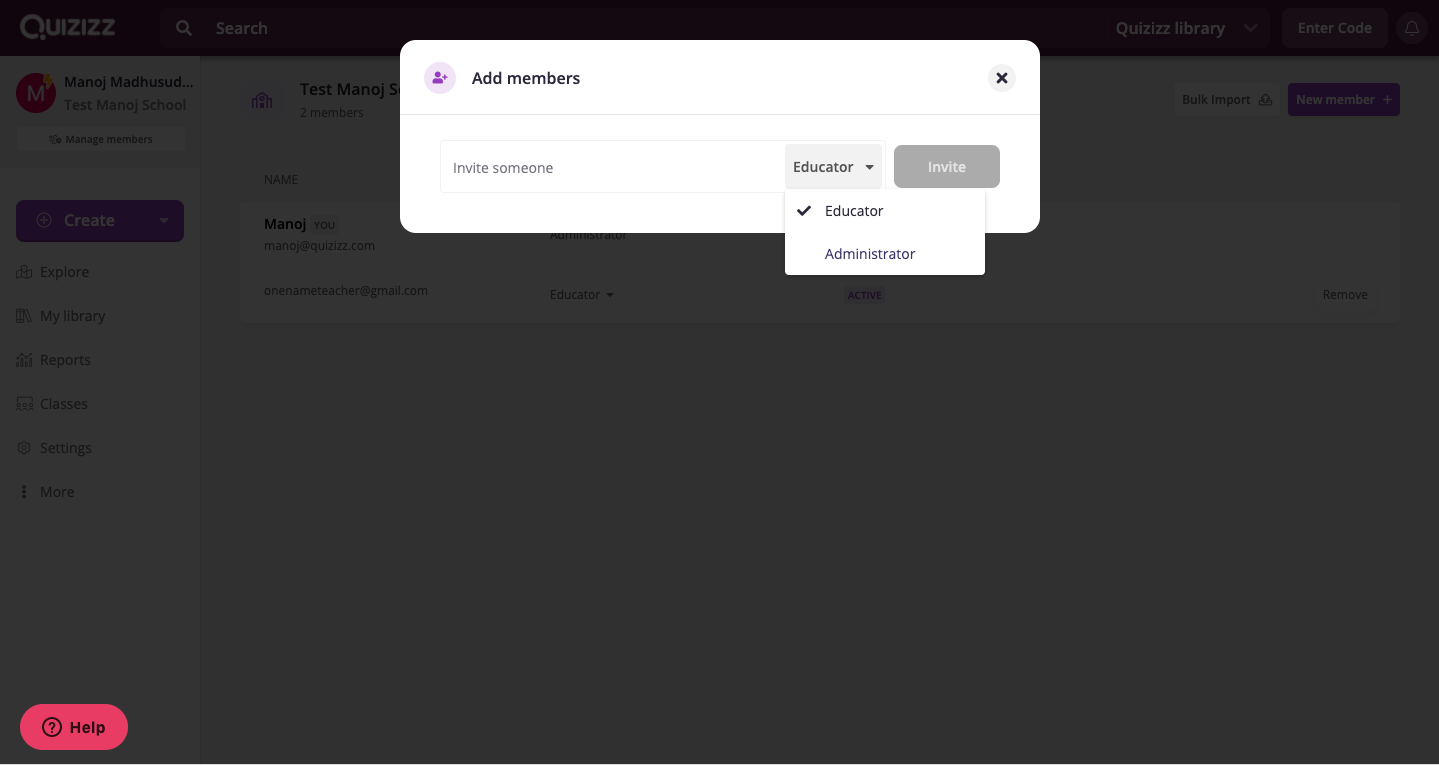 When a teacher with an existing Quizizz account is added to your organization, their account will be upgraded without disrupting any of their existing content and data.

If an email address isn't associated with an existing account, we'll send the teacher a welcome message with a link to a simplified signup flow that they can use to get started.

Only administrators have access to view and use the dashboard. To give an educator administrator permissions, simply click on their role in the dashboard and select "administrator."