The feature is available only for Super users. This feature allows the teacher to revive expired assigned games.
You can access this feature in the Reports section of your profile.
You can re-open an assignment and set a custom deadline or assign it with no deadline.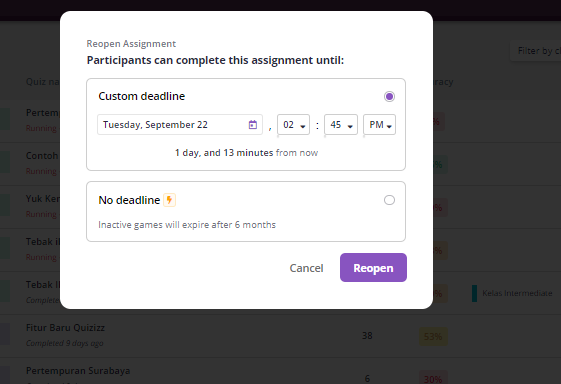 Click on Reopen for students who were unable to play the game in the initial assignment period.
reopen