Got new students in your class? Add them to Google classroom and follow the steps to import your new class on Quizizz.
Step 1 - Click on Update Google class / Import from Google classroom to select the available classes on Quizizz. Please ensure your Google classroom account is the same as compared to your Quizizz account.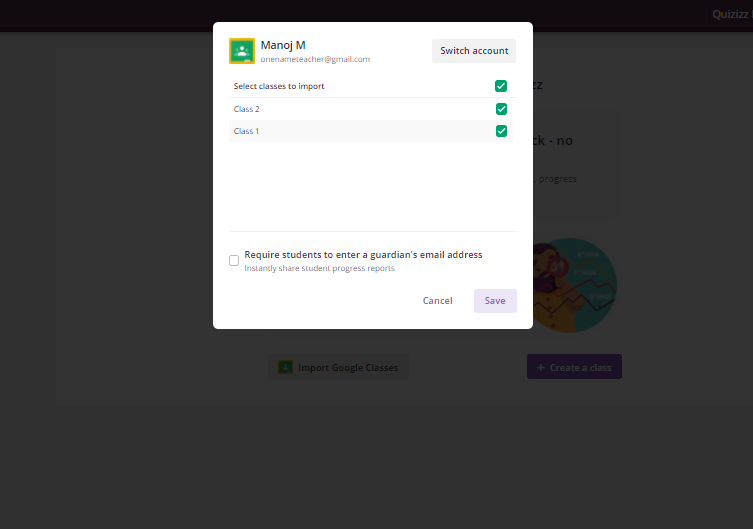 Step 2 - Select the classes you wish to import and click on Save to import them to Quizizz.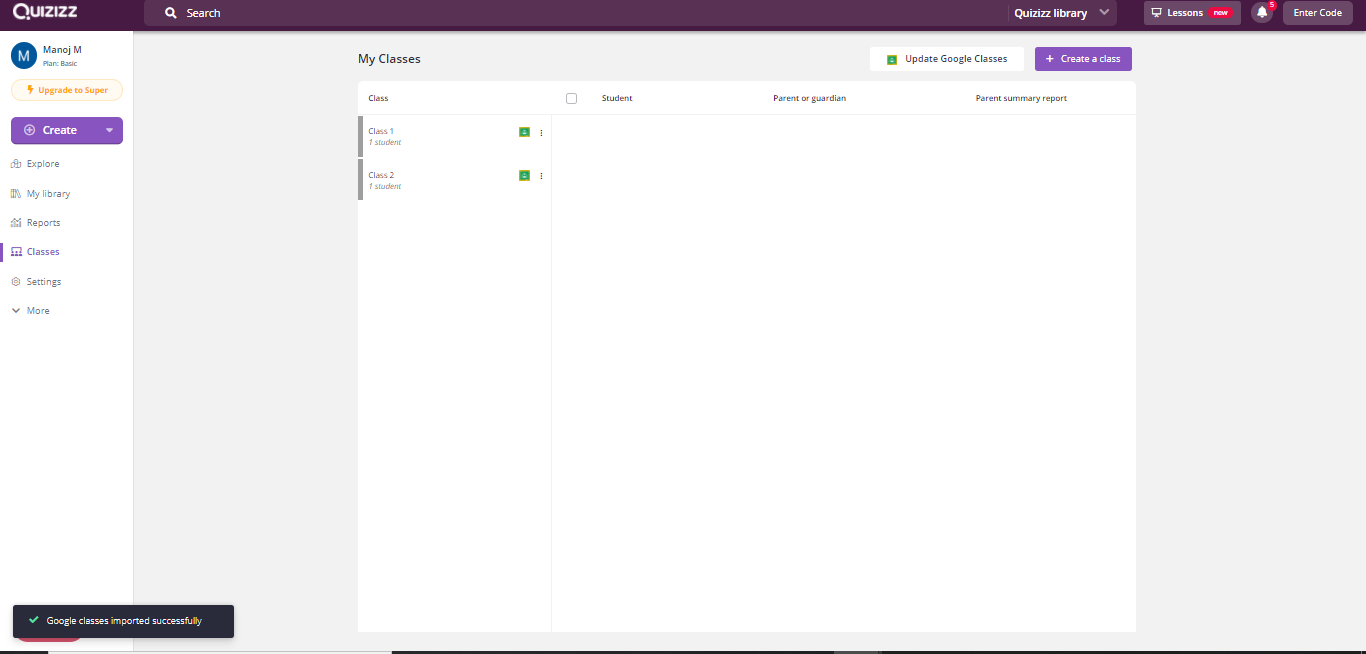 Step 3 - Invitation links to the students are posted automatically under the Stream tab on your Google classroom.
Students can click on the invitation link and login using the registered email address to accept the class invite.
Do check out the recommended list of articles below to understand better!