You've always used Quizizz for summative assessments, engaging knowledge checks, and independent learning. But now, you can also teach and facilitate classes on Quizizz using Lessons. Lessons offer two main settings, much like a quiz, instructor-led (or presenter-led) and asynchronous.
Presentation-Led experience
Instructor-led sessions allow you to control the pace of your Lesson. With this, you can decide whether or not to mirror the content displayed on the presenter's device onto student devices. This setting also ensures that all slides and questions appear on student devices at the same time, you can control whether to pause, move between slides, or stay on the same slide.
To start a live session, click the instructor-led button on the Lessons page.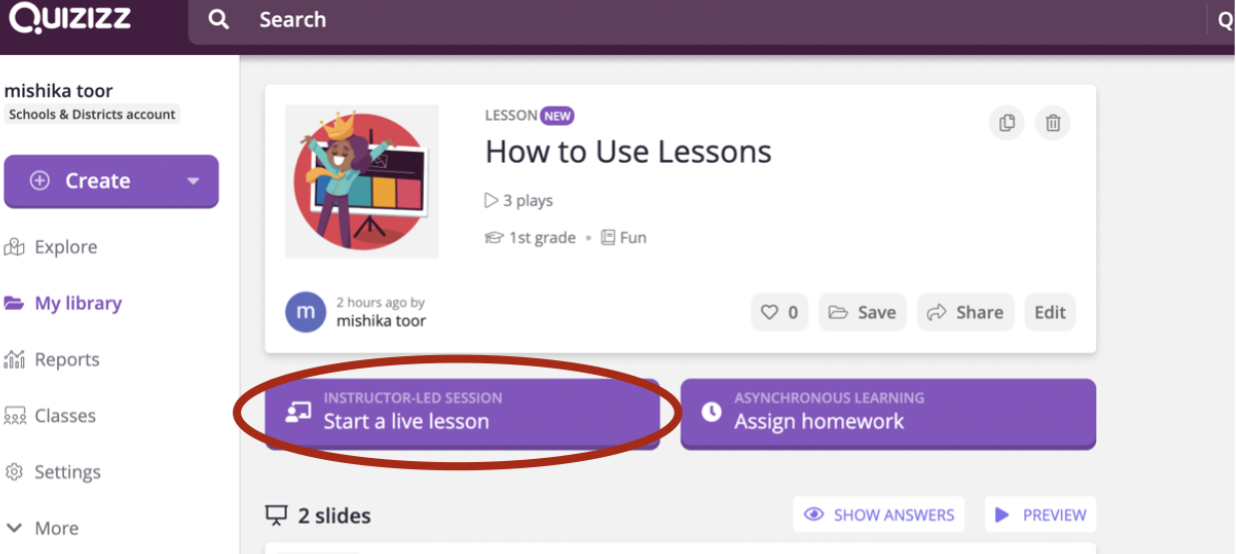 How Students would join a live Lesson
Once you start a Live Lesson, students can join using their apps or on joinmyquiz.com and enter the relevant code.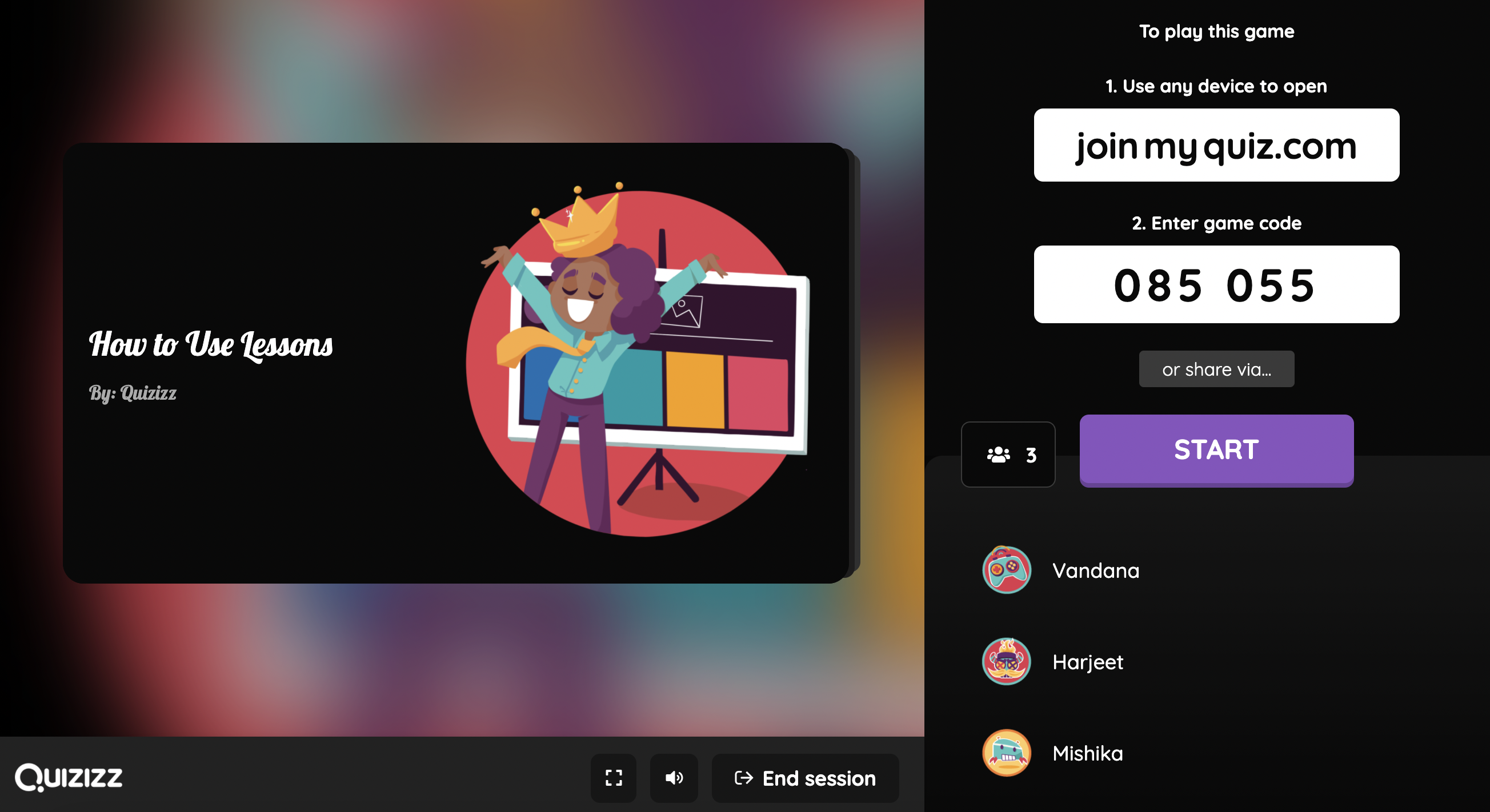 Using Power Tools
Within your Lesson, you can use power tools like Spin The Wheel and Live Whiteboard. Spin The Wheel allows you to pick a student from the class, whether for volunteering purposes or a cold call.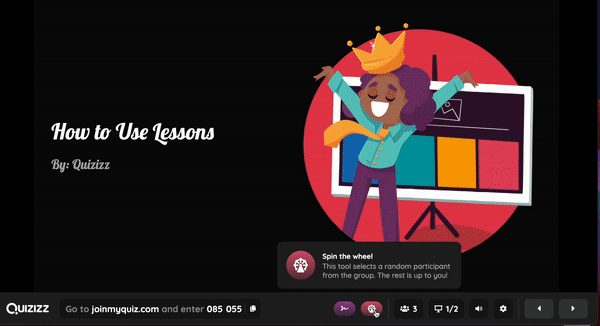 The Live Whiteboard tool allows you to annotate your slides in real-time during a Lesson. Underline, highlight, draw, work out a math problem, and more using this tool.
Asynchronous experience
Lessons can also be used by students asynchronously when assigned as homework. They will go through the Lesson on their own time, work through materials, and can answer questions to test their knowledge. To assign as homework, press the button on the Lessons page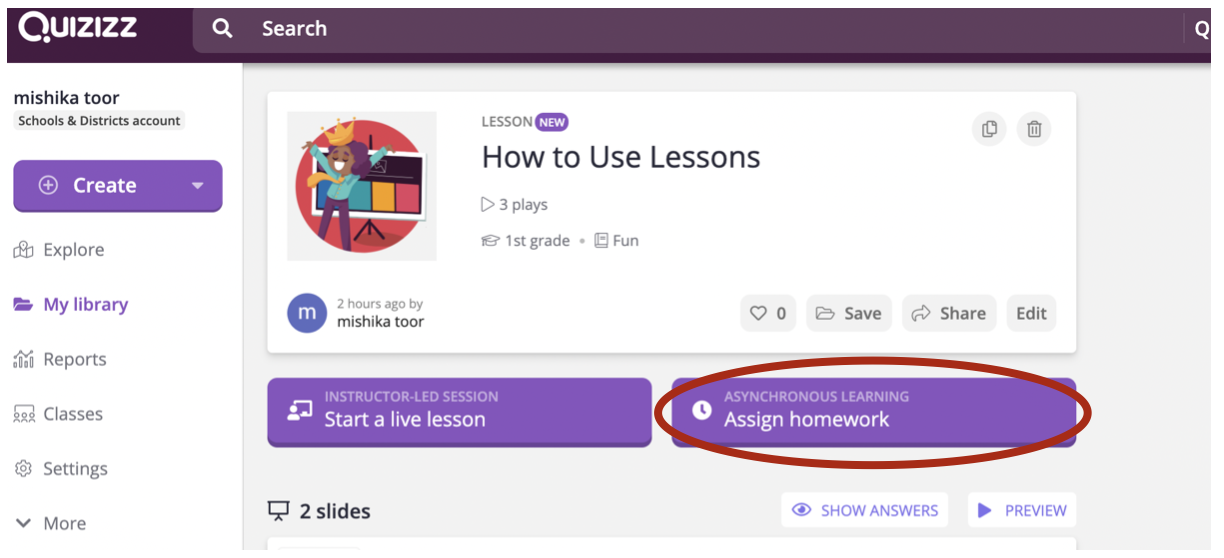 Questions on Lessons
Questions can be added to your Lesson for a knowledge check. They work great Live and Asynchronously (as homework). There are four main question types, much like a quiz on Quizizz. To add a question, click the "Add New Slide" button to see the various question types.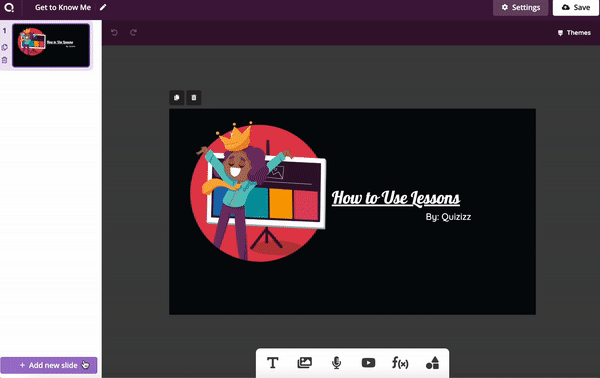 Click on the question box to write your question. Click on the answer boxes to insert answers. The circle with a checkmark on the top right should be marked with a click to denote a correct answer. Toggle the "Allow Multiple Answers" in the bottom left to select multiple correct answers if required.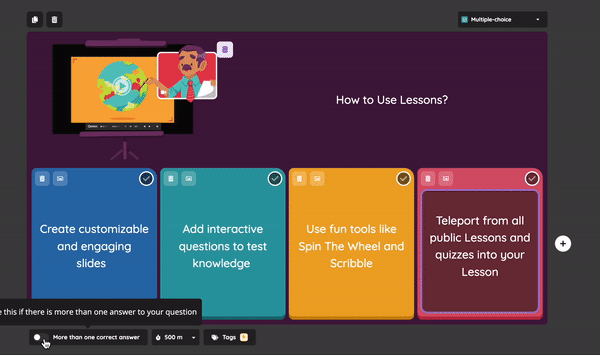 To change the question type, you can do so by clicking the drop-down box. The question will be carried onto the other question types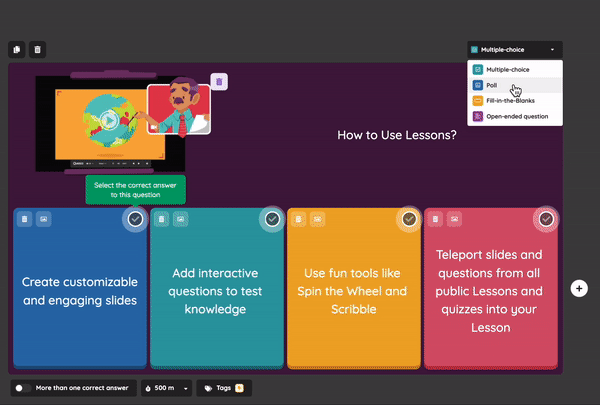 You can find out more about Lessons, here.
Keyword: How will students join my lesson, how to add quizzes on lessons, how to edit a lesson, my students need to join a lesson, how to make lessons, what is a quizizz lesson