Creating a Lesson
Click the purple "Create" button on your Admin Page to create a lesson. Enter the name and tag of your quiz to move onto the editor page.
Adding a slide or a question
Click the "Add New Slide" button to see the various slide types and question types.
No need to start from scratch, you can teleport questions and slides from other quizzes and Lessons that exist in the Quizizz library using the teleport search bar.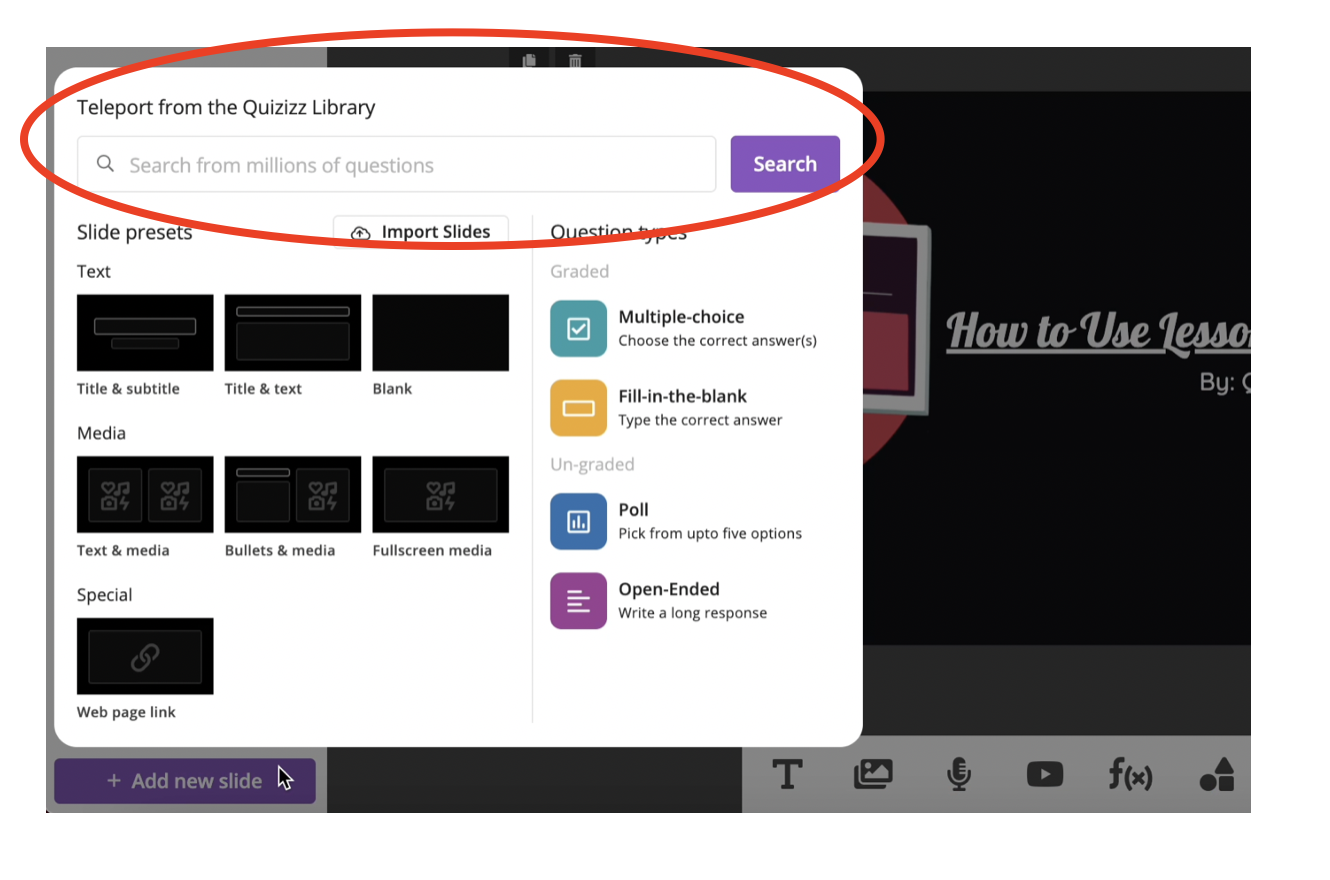 An existing Google Slide, Powerpoint or PDF can also be imported using the cloud shaped "Import" button in this modal.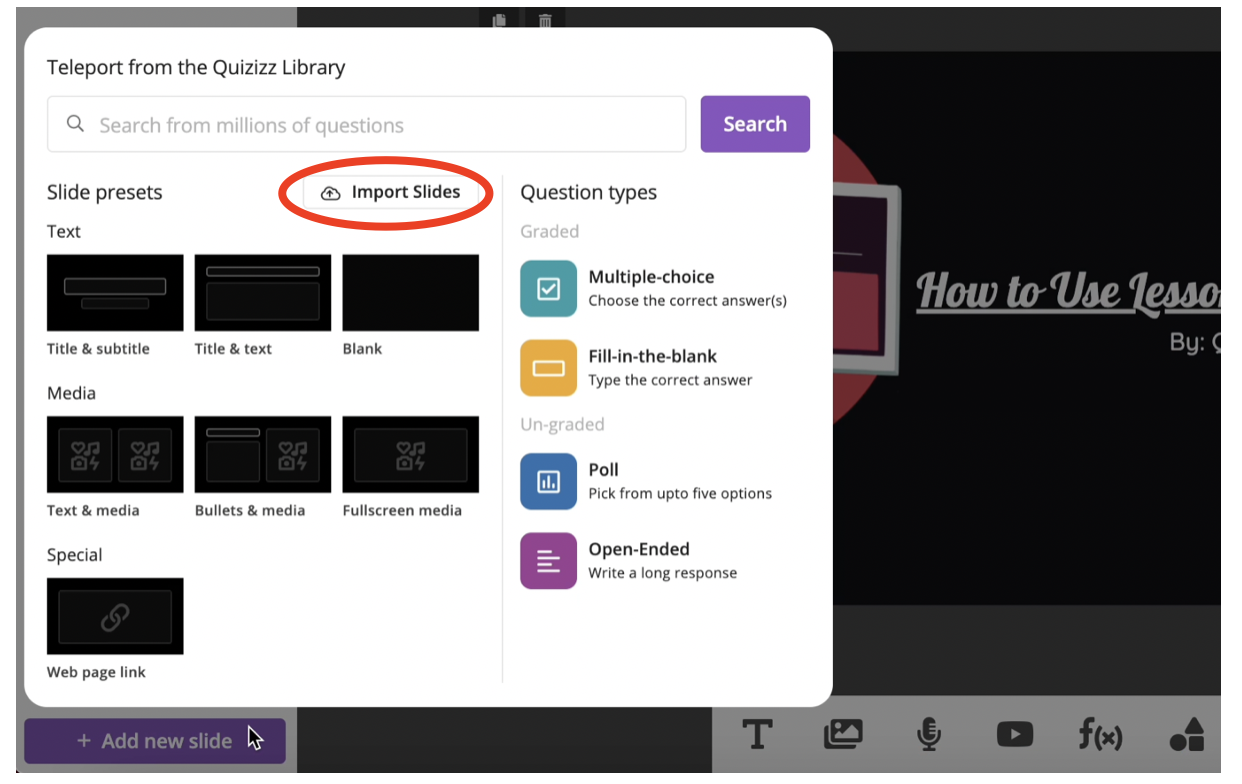 Hosting a Lesson
Lessons offer two main settings, much like a quiz, instructor led (or presenter-led) and asynchronous.
Presentation-Led experience
Instructor led sessions allow you to control the pace of your Lesson. With this you can decide whether or not to mirror the content displayed on the presenter's device onto student devices. This setting also ensures that all slides and questions appear on student devices at the same time, you can control whether to pause, move between slides, or stay on the same slide.
To start a live session, click the instructor-led button on the Lessons page.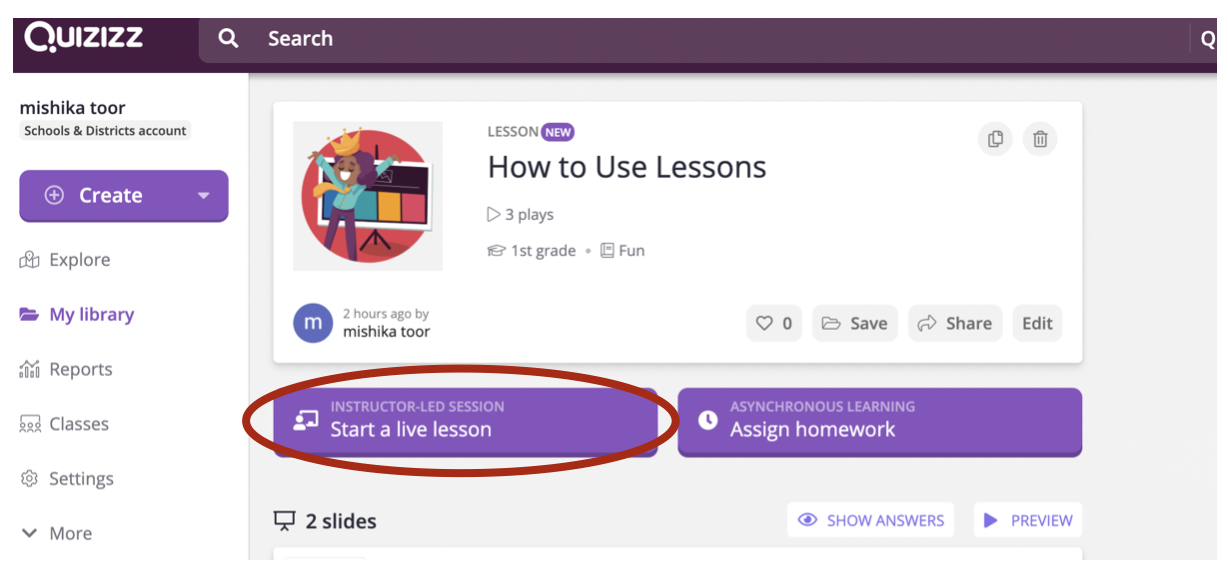 How Students would join a live Lesson
Once you start a live Lesson, students can join using their apps or on joinmyquiz.com and enter the relevant code.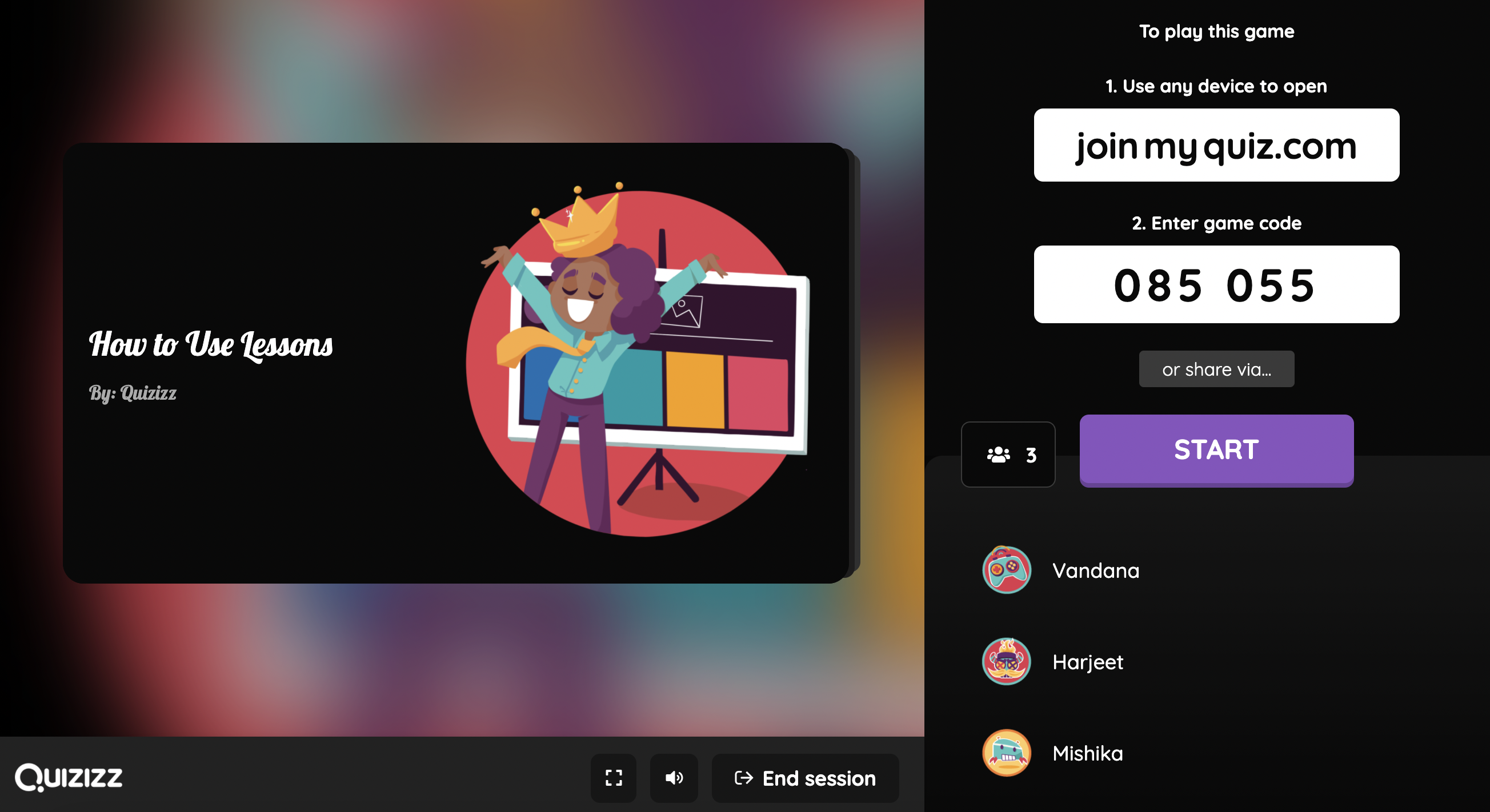 Asynchronous experience
Lessons can also be used by students asynchronously when assigned as homework. They will go through the Lesson on their own time, work through materials and can answer questions to test their knowledge. To assign as homework, press the button on the Lessons page.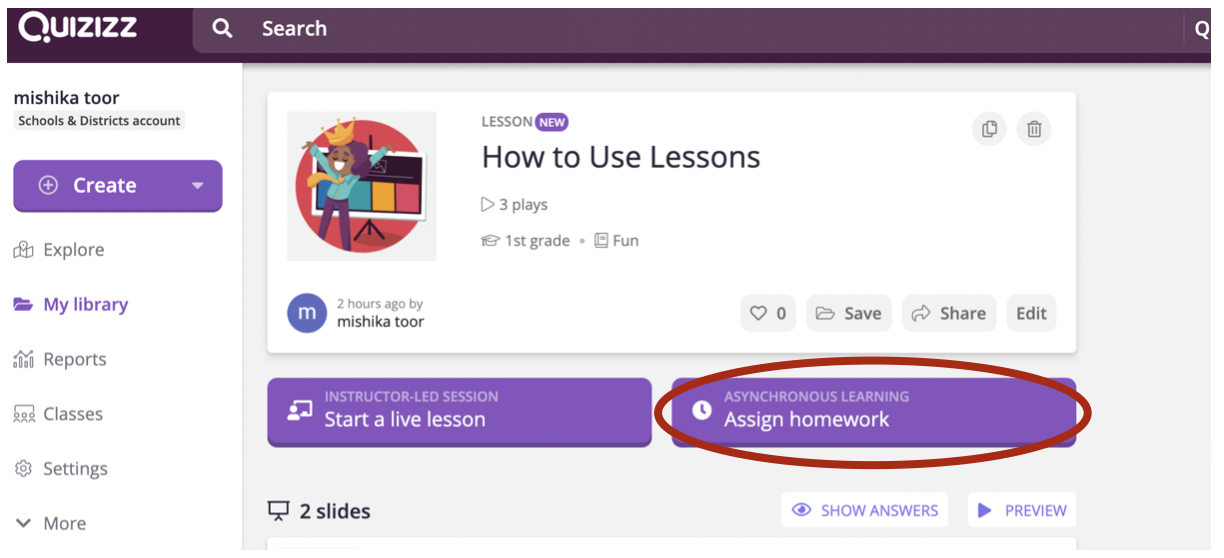 Keyword: How to host a lesson, how to add slides, how to add another lesson from library, can I import a lesson to Quizizz, can I import slides to lessons, can I add my slides to lesson, can I assign lessons as homework