Open-ended questions are not graded(ungraded). They are marked as correct in the quiz report.
Though you can't add a grade to an Open-Ended question on the platform itself, you can manually export the quiz results and add grades for the students. You can export the results by clicking the download button after selecting the report from the Reports tab.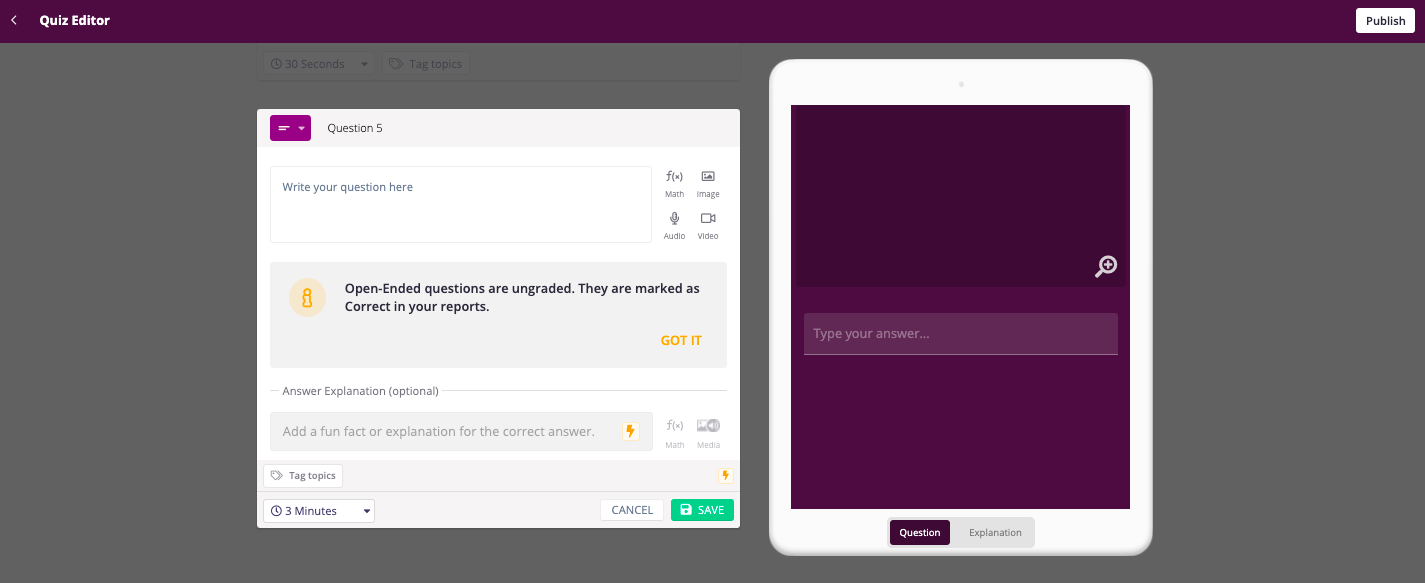 We love to hear your feedback or suggestions to improve this feature. You can add them to our Teacher's wishlist.