You can create poll questions that are not evaluated for a correct answer, which can be helpful with open-ended or even survey-type questions.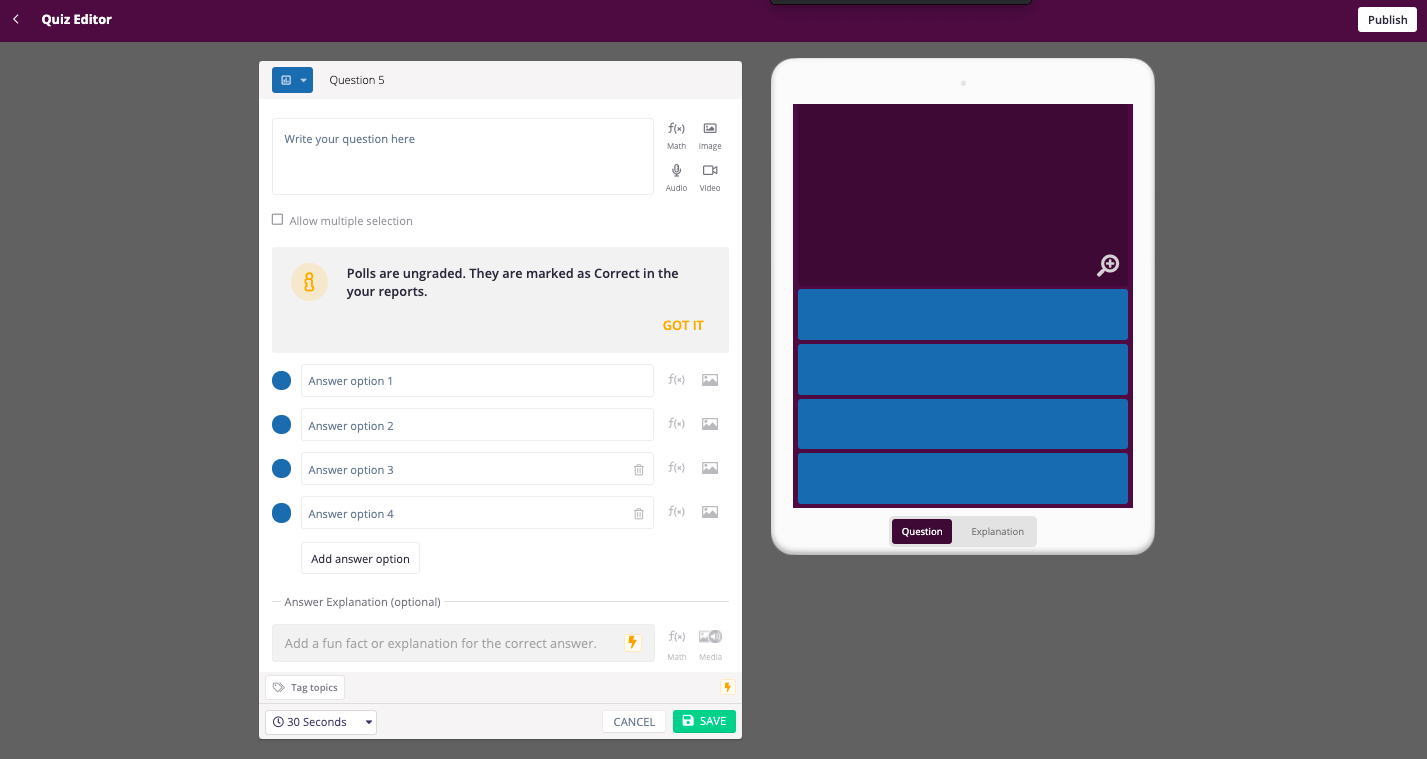 How?
Open the quiz editor by creating or editing a quiz. Under the 'Create a question' section, click the Poll button to start creating a poll or no correct answer questions.

You can have one or multiple responses to a question. To enable multiple responses, you can check the 'Allow multiple selection' checkbox below the question text field.
You can easily spot these questions by the blue circles that appear next to each option choice.