Yes! You can add any video from YouTube to a question using the quiz editor.
To add a video, edit the question and click the video icon from the editor.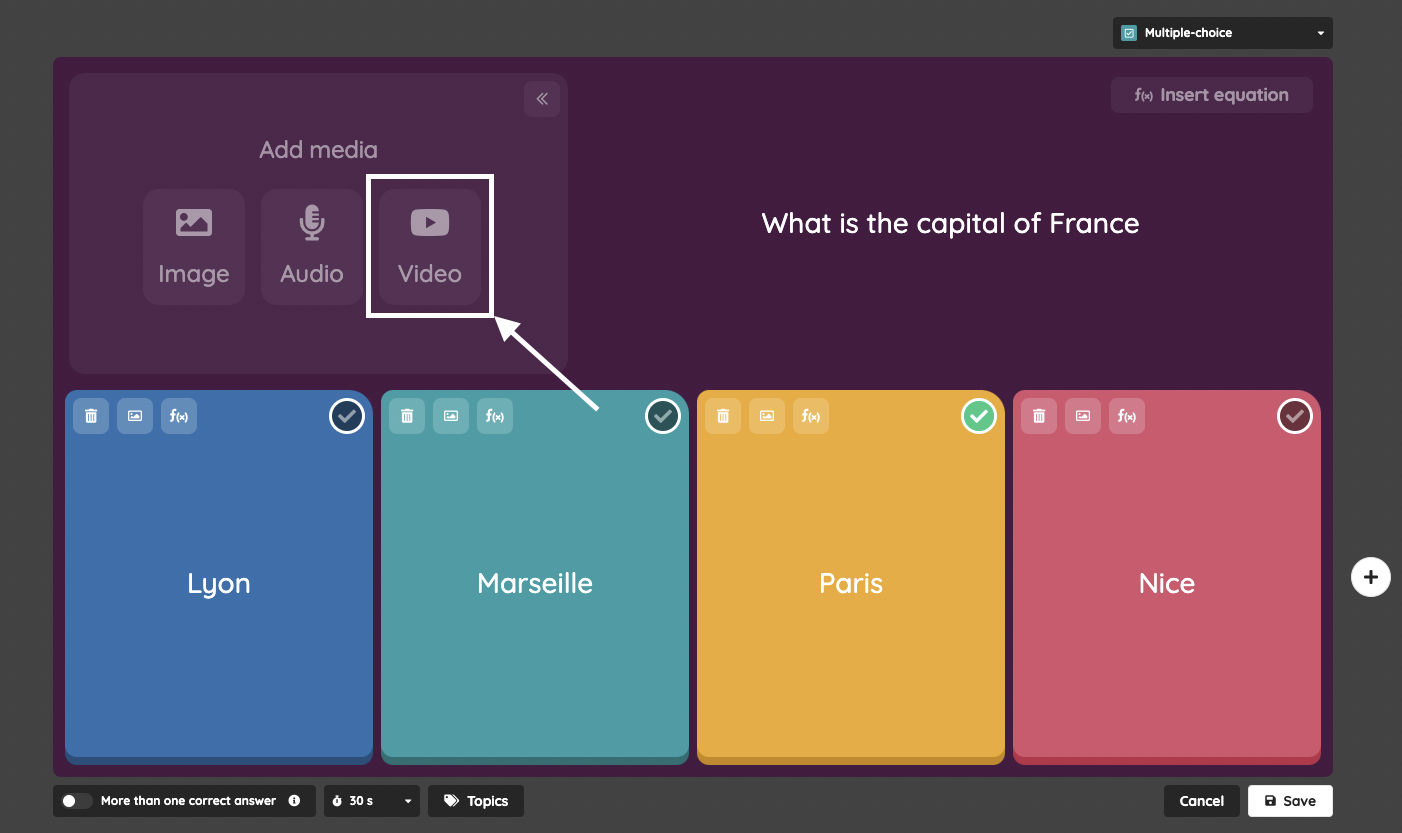 You can either search for a video using the search bar or paste the YouTube video URL and click the Save button.

Note:
To add your video, add the video to YouTube and then add it to Quizizz.
For now, you can only add videos from YouTube.