Yes! You can add any video from YouTube and upload a video from your Google drive to a question using the quiz editor.
To add a video, edit the question and click the video icon from the editor.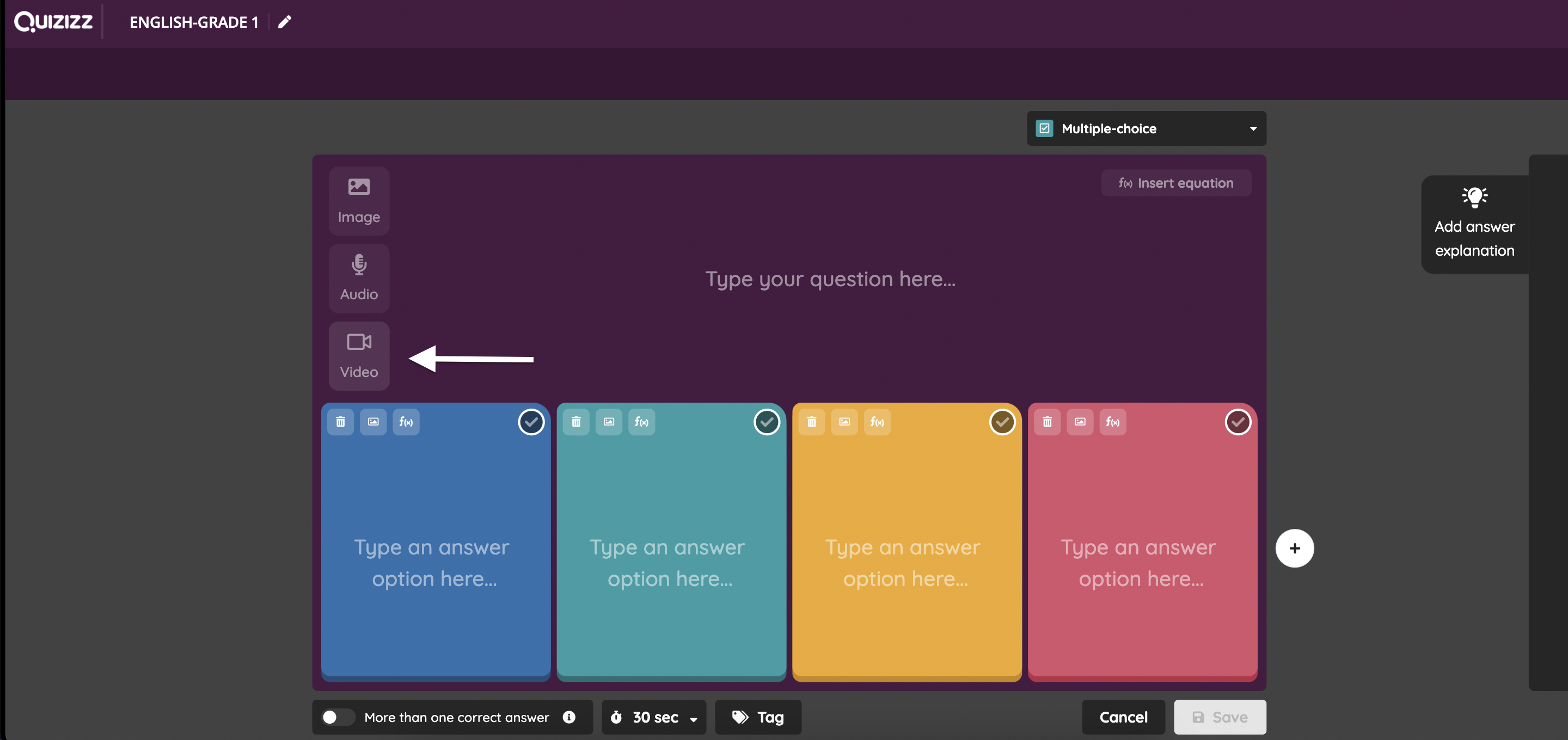 To Add a YouTube video
You can either search for a video using the search bar or paste the YouTube video URL and click the Save button.

To Upload from Google Drive
Click on the video icon to insert a video.
You can either import a video from your Google Drive or upload to Google Drive and then choose it to be played on the Quizizz quiz editor
Click on Import a video from Google Drive, select the correct account, and click on 'Continue' to allow Quizizz permissions to sync with your Google account
Once your Google Drive and Quizizz are linked, you can select a video to insert it as a question in the Quizizz quiz editor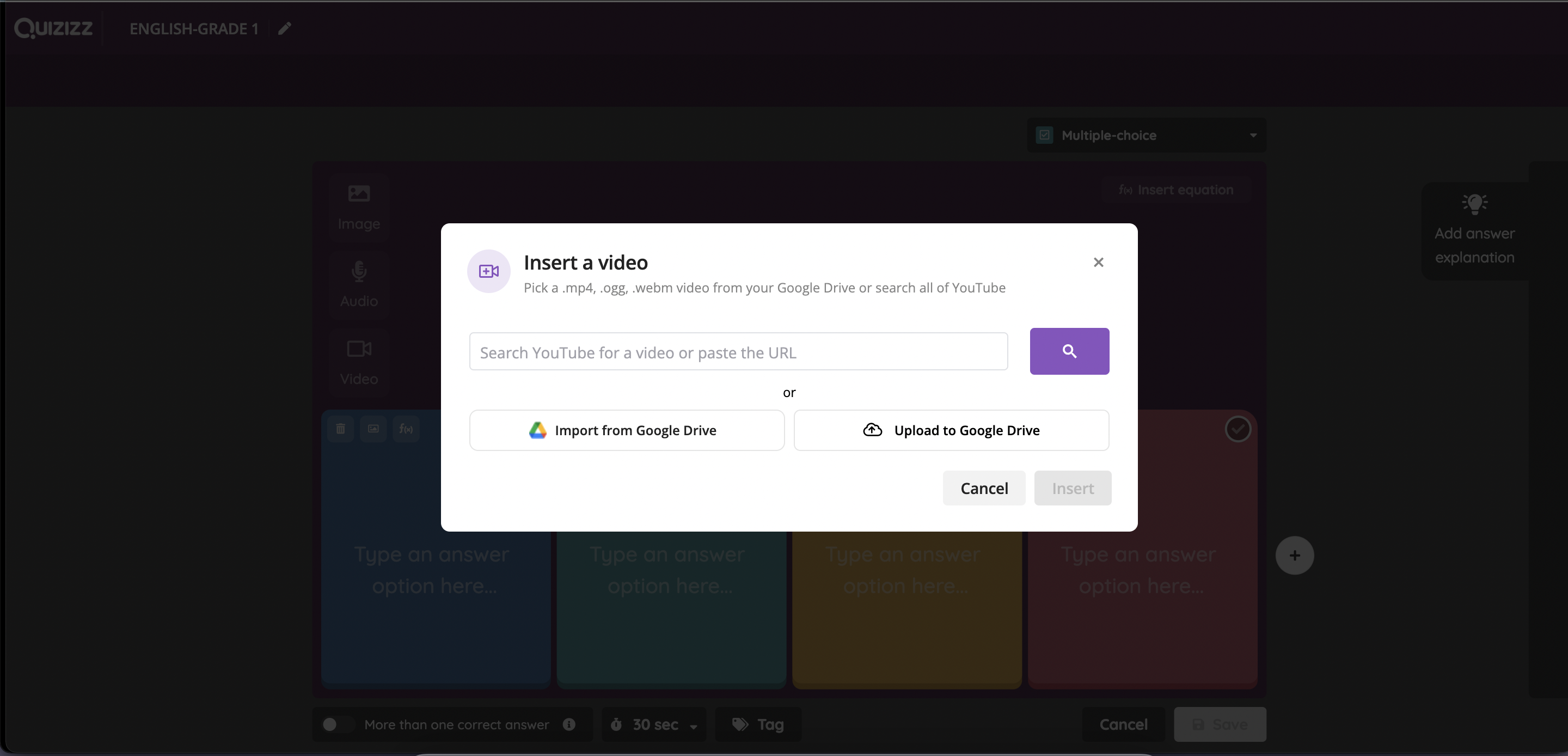 In case you do not have permission to upload a video from Google Drive, request the owner of the video file to make it public so that you can add it to your quiz
Supported video formats are .mp4 and .ogg
Videos should be less than 100 MB
Keyword: Add videos to quiz, add videos as questions to quiz, can I upload YouTube videos, can I upload Google videos, I want to insert google drive videos, I want to include videos in my quiz