With the new symbols support, you can use the quiz editor to add Latin or greek symbols, foreign language characters, currency and even Emojis.
To add a symbol, click on the add symbol(

) button from the menu as shown below.
Click the question or answer text field to view the menu.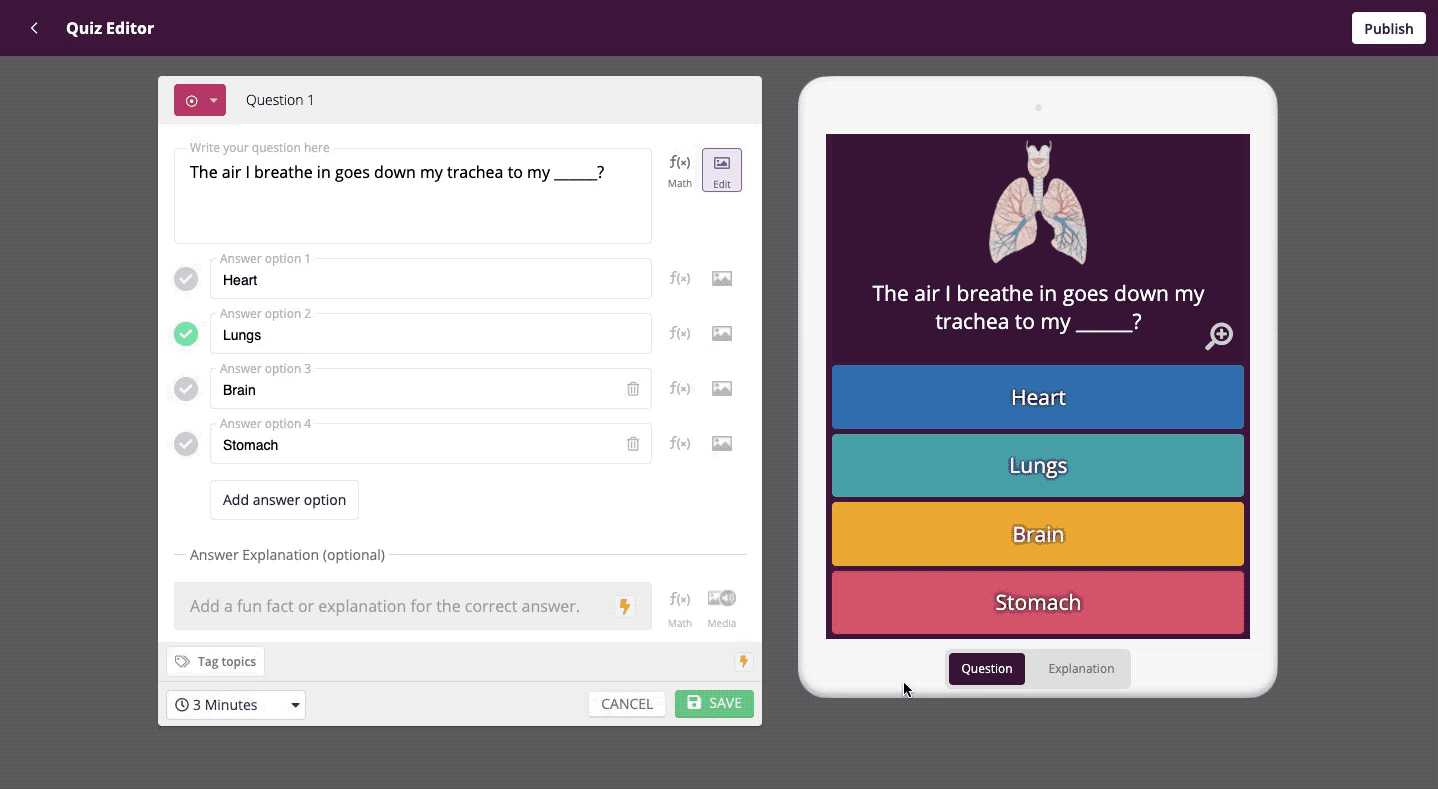 We have arranged the symbols into different categories for your ease.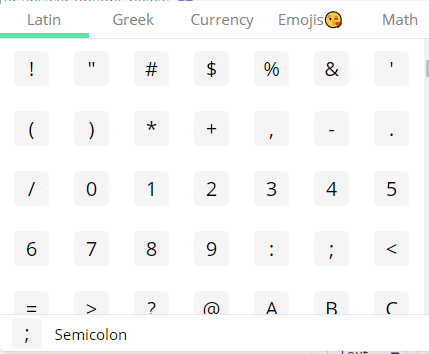 Click the desired symbol to add it to a question or answer.