In Quizizz, you can add one image to each question. To add an image, click the image button (as shown in the image below).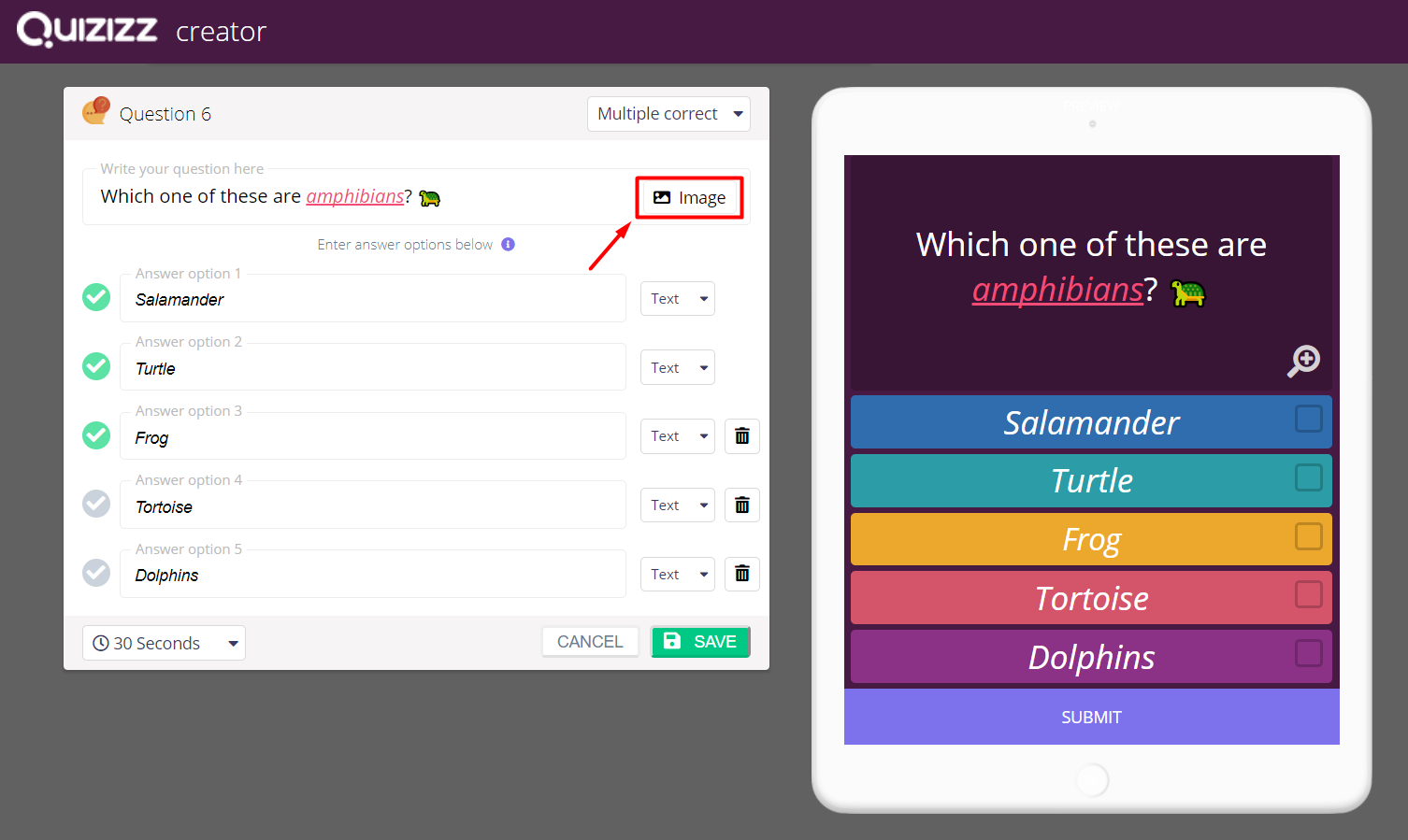 There are two ways in which you can upload an image:
By selecting the file from your desktop and uploading it.
By pasting in the URL of the image (This is useful if you want to add images you found on the web).

How to get the image URL from a website? Most of the time, if you right click an image, it will give you an option to "Open image in a new tab". Click this, and it should open a new tab with the URL of the image in the address bar of the browser. Copy this and paste it into Quizizz.