To change the order of the questions in a quiz, first, open the quiz editor by clicking the edit button from the quiz page. Click the icon(as shown in the image below) next to the question number to collapse the questions.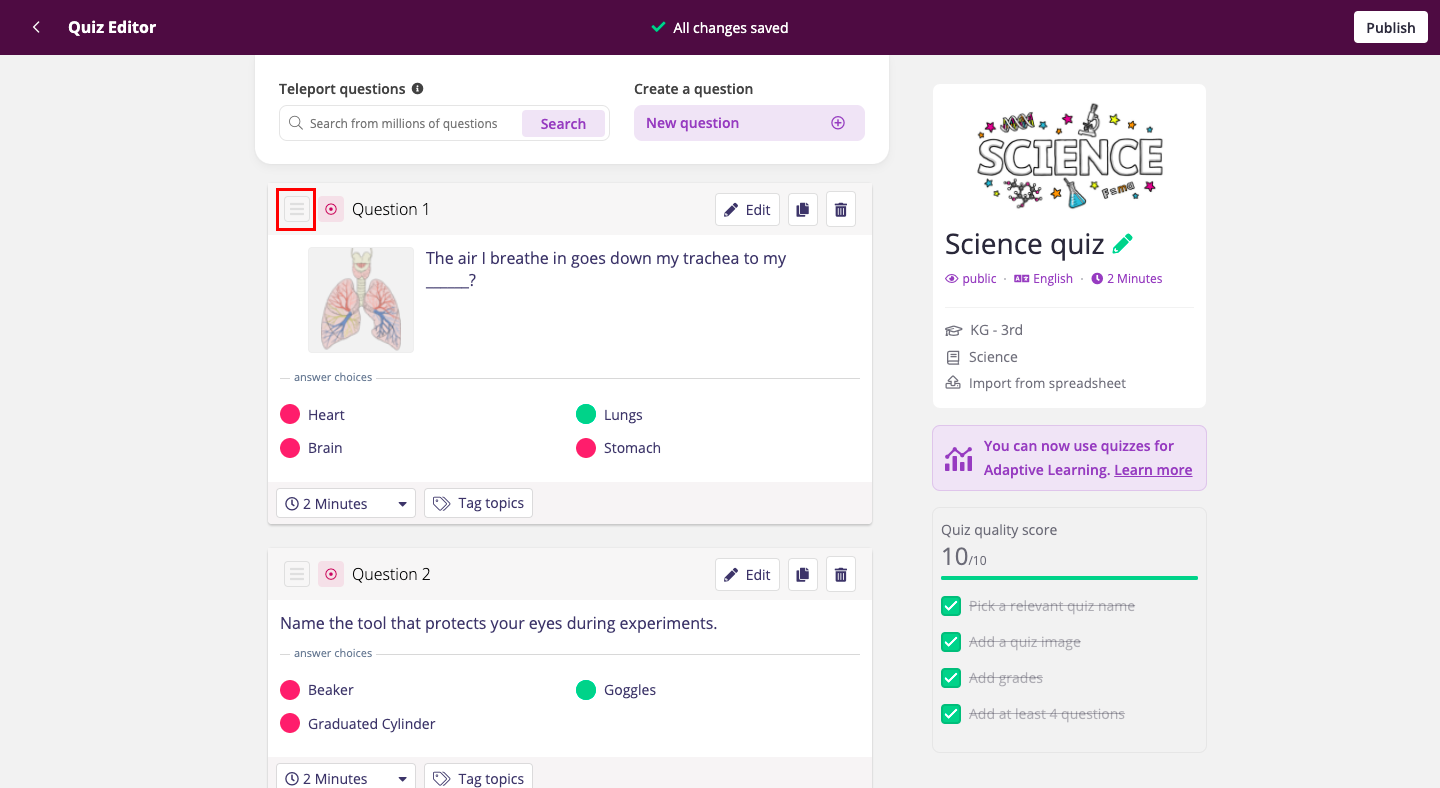 Once the questions collapse, you can rearrange the questions by dragging and dropping them to the desired position.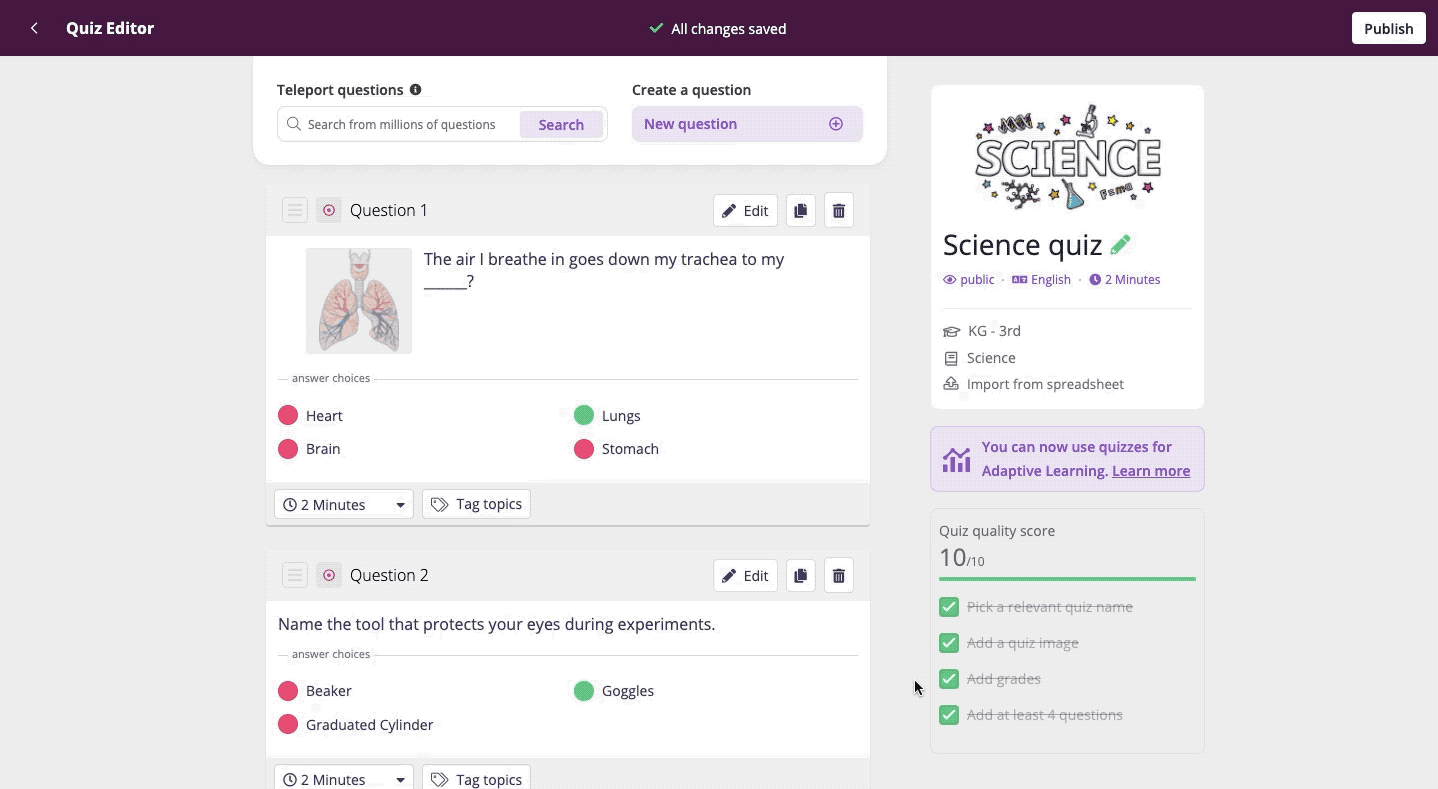 Click 'Done' once you have rearranged the questions or if you wish to reset the order, click the 'Revert' button.