You can print a quiz and lesson by clicking the "Print" button on every quiz and lesson once ready.



Printing a Quiz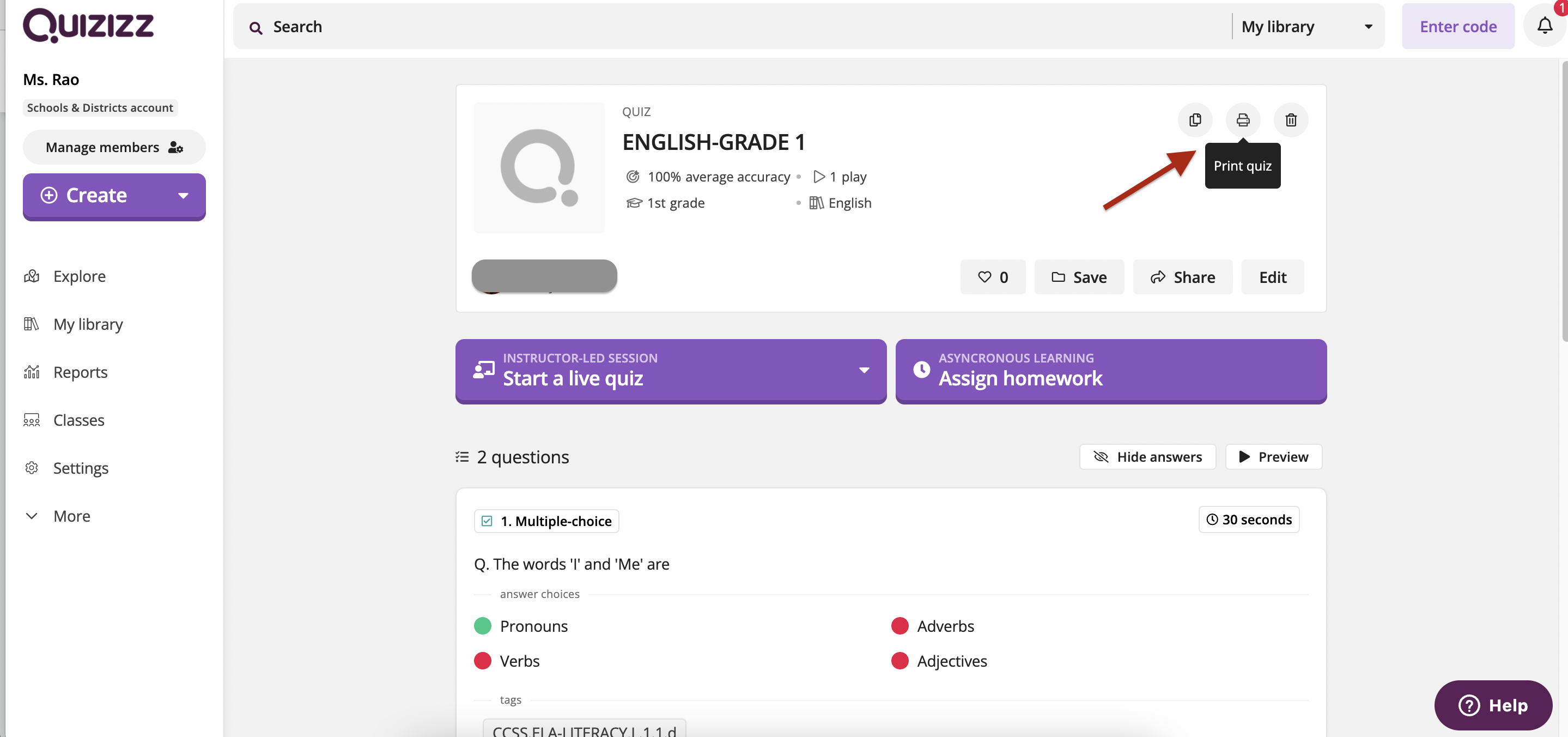 A new window will then pop up, giving you an option to print the quiz (see screenshot below):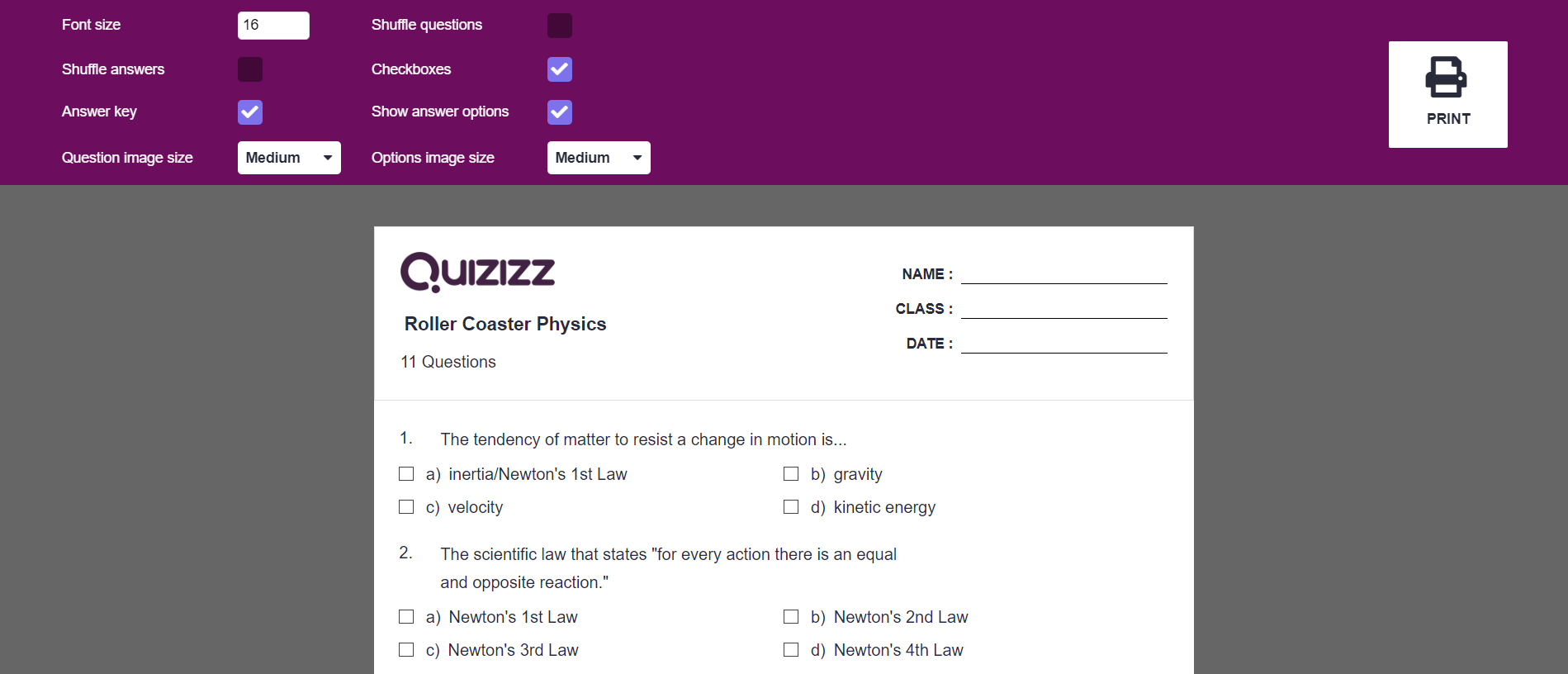 Printing a Lesson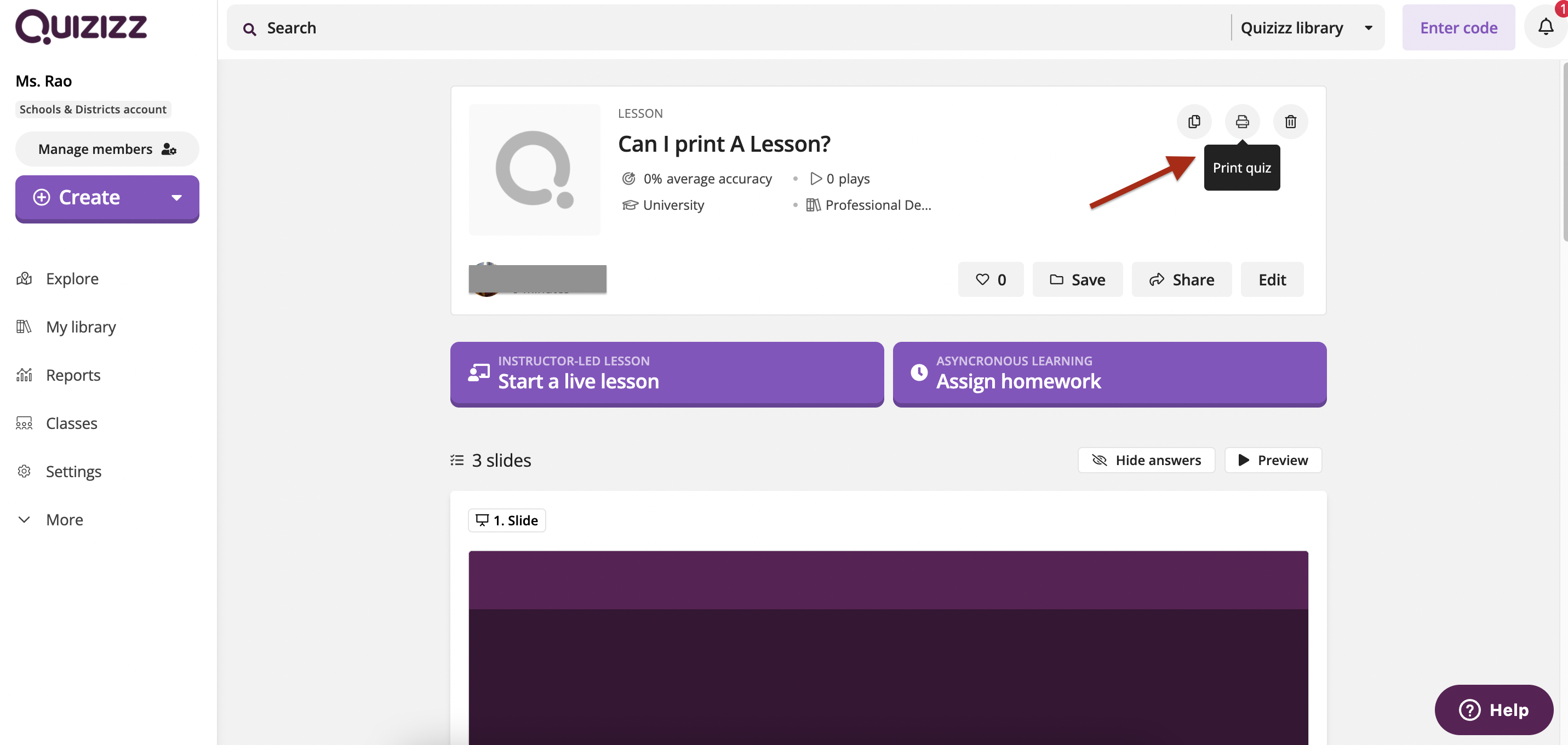 You can toggle with options like changing the font size, shuffling questions and answers, showing answers, and answer options, images, and checkboxes on the print preview page. Once you have made the necessary changes to the print preview page from the customizable options, click the 'Print' button to print the quiz and lesson.
Do check out the recommended list of articles below to understand more about Quizizz!
Keyword: How to print quizzes, I want to xerox my quizzes, where to find print option for quizzes, how to print a lesson, I want to print lessons on quizizz, can I print a lesson and quiz?