You could access the publicly available quizzes from the Search dialog box to host them live OR You could create a quiz OR You could combine your set of questions with the publicly available questions from other quizzes

Click on the Start a live quiz button (there are two modes) on the left navigation pane -

Classic: Students progress at their own pace and you see a leaderboard with live results

Instructor-paced

: You control the pace so that everyone advances from one question to the next

Click on Start once all students/participants have joined the quiz using the code


Students can click on

quizizz.com/join/

to join the game. They should enter the code you have shared, along with their names. Teachers can also share the quiz code via an LMS (Learning Management System). Quizizz supported LMS are Google Classroom, Schoology, and Canvas

Once all your students are at this stage, start the quiz. You need at least one participant to start the quiz


If a student is unable to join due to technical difficulties, they can access the quiz whenever they can, until the quiz code is still active. Students will not be able to join a quiz once it has ended.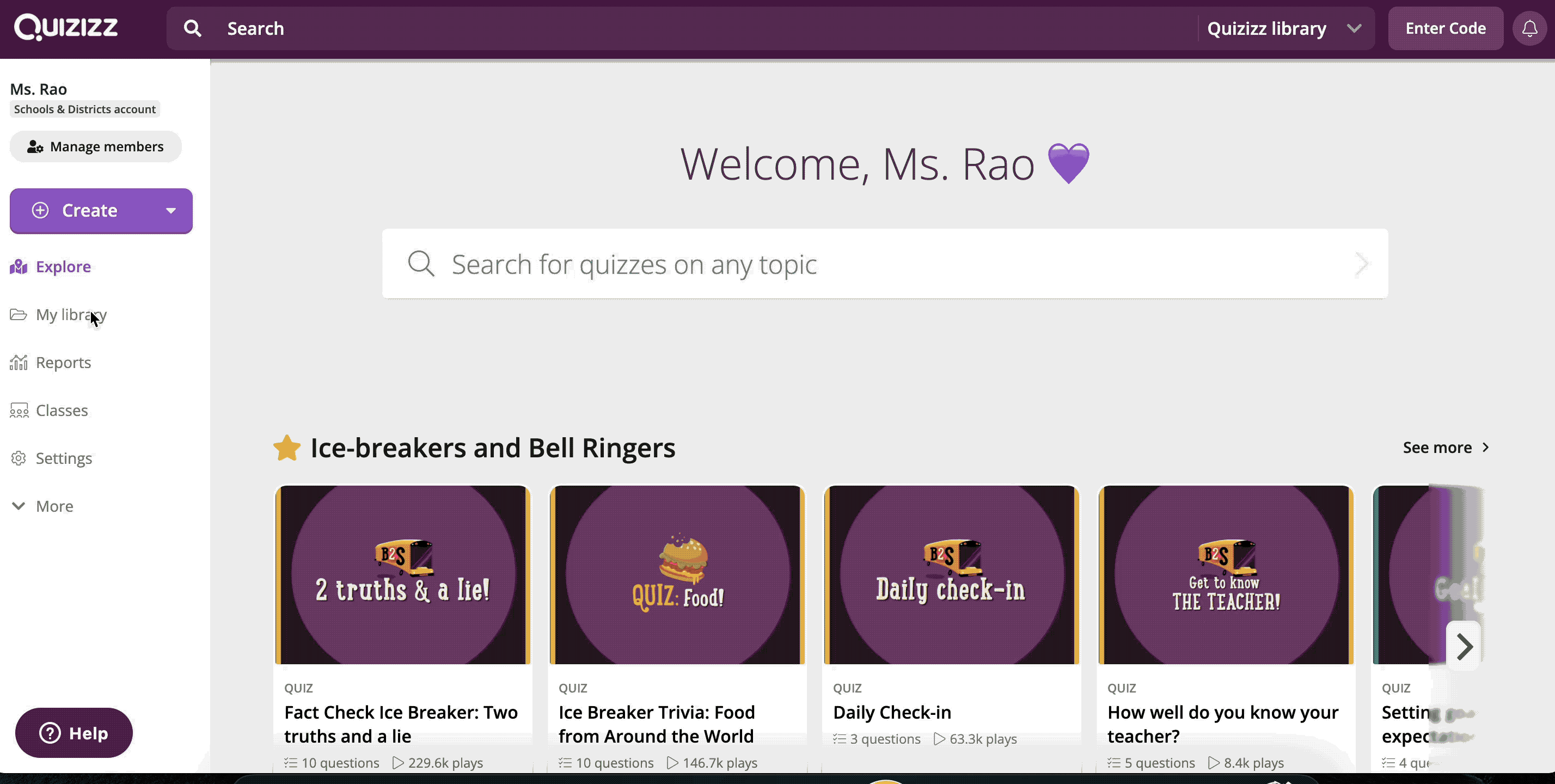 Keyword: How to host a live quiz, how to start a live quiz, different modes to start a quiz, can I start a quiz with other questions, can I start a quiz now, students cannot access the live quiz, How to play a quiz with students,