Know someone with hilarious memes that you can't wait to use in your own game? Now you can!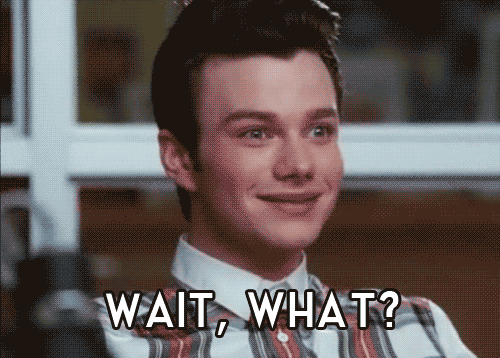 Our latest update allows you to do more than just view the memes that are shared with you. You can save them as well.
Here's how:
Step 1: To share a meme set, go to 'Memes' tab and click on the meme set you want to share.
Step 2: Select a meme set and click the 'SHARE' button to share the meme set.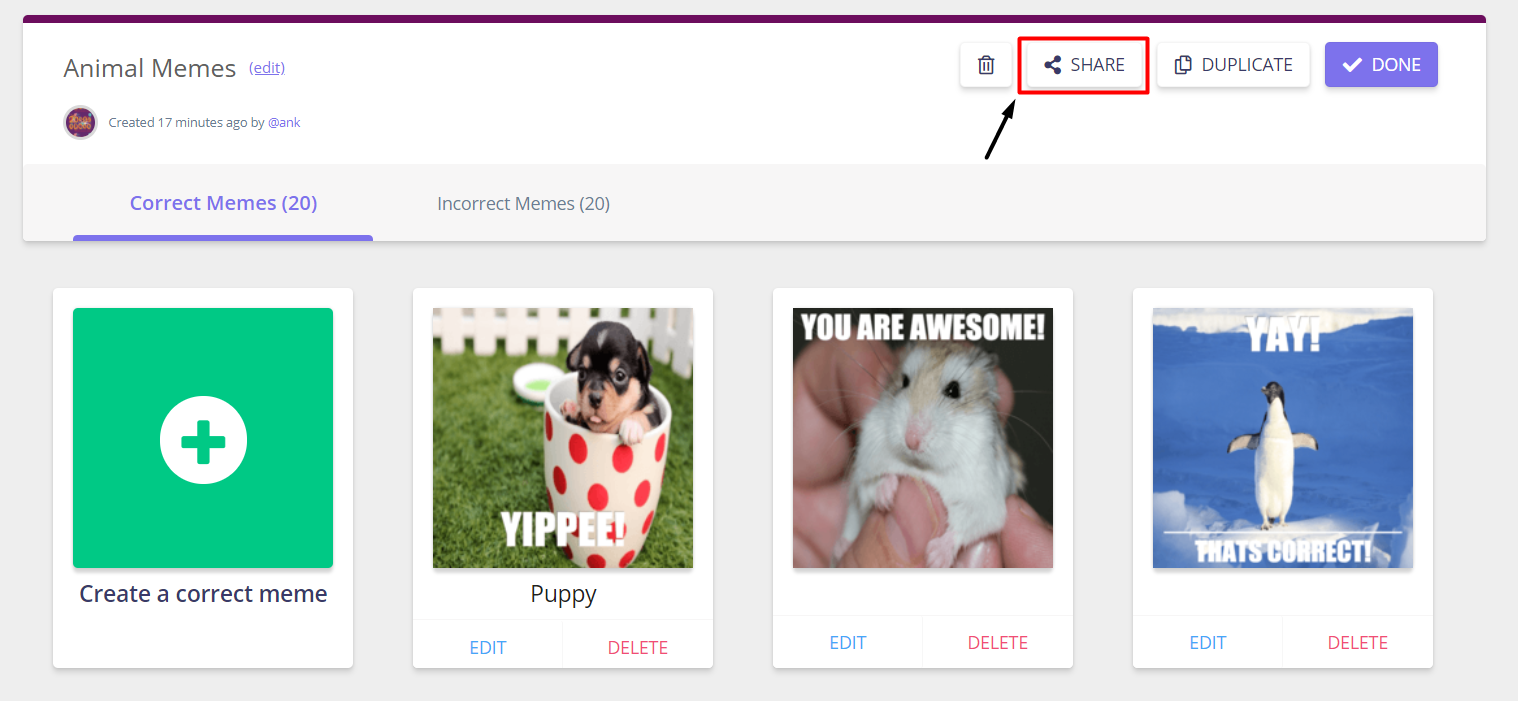 Step 3: Now to save the meme set shared with you, find the meme set and click on the Duplicate button to save it.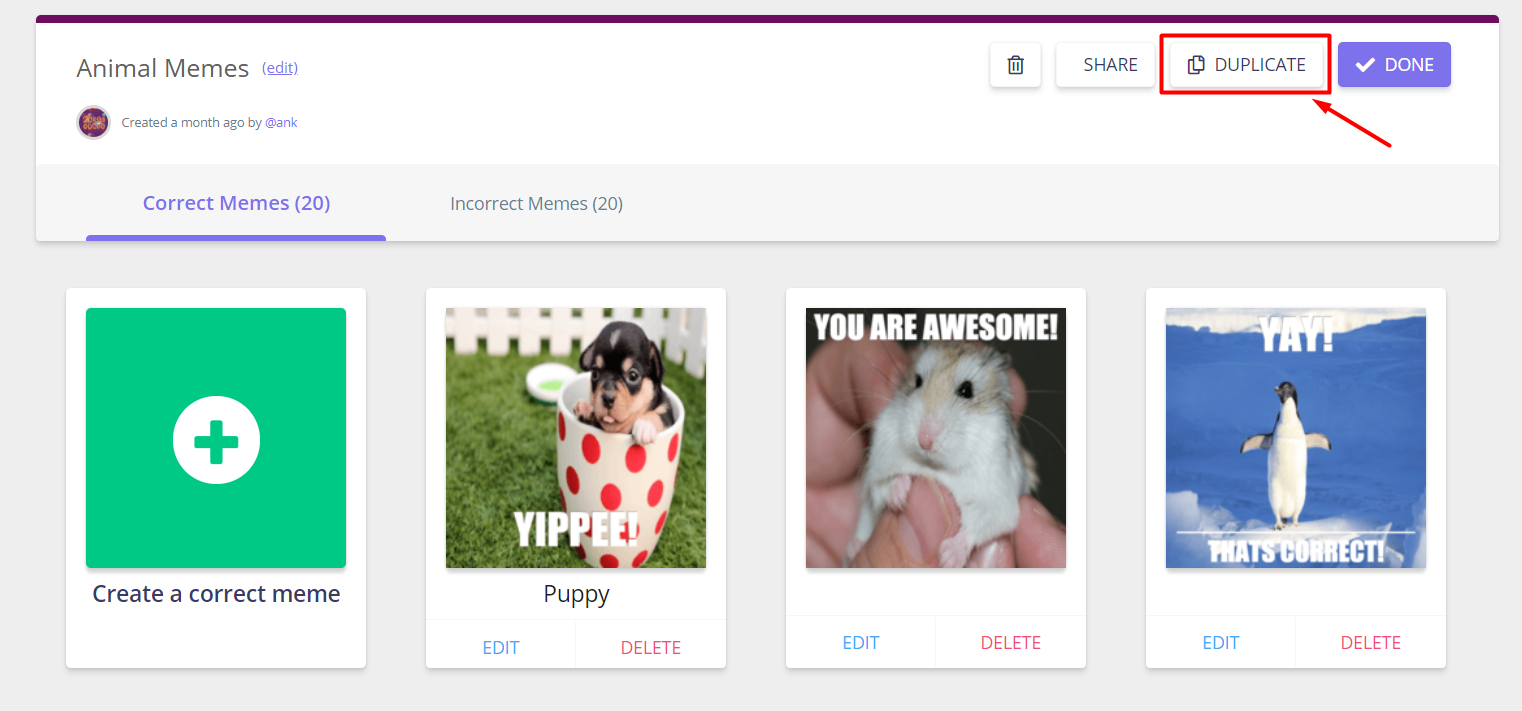 Step 4: You will now find the saved meme set under the 'Memes' tab.