An assigned homework game on Quizizz can have a deadline of up to 14 days.
(For longer deadlines, please upgrade your plan to Individual (Super))
However, you can extend or change the deadline for a game as many times as you'd like as long as it is active.
Access the assignment from Reports on your dashboard and click on the respective assignment.
You can click on the Edit button above the Share button to edit the deadline.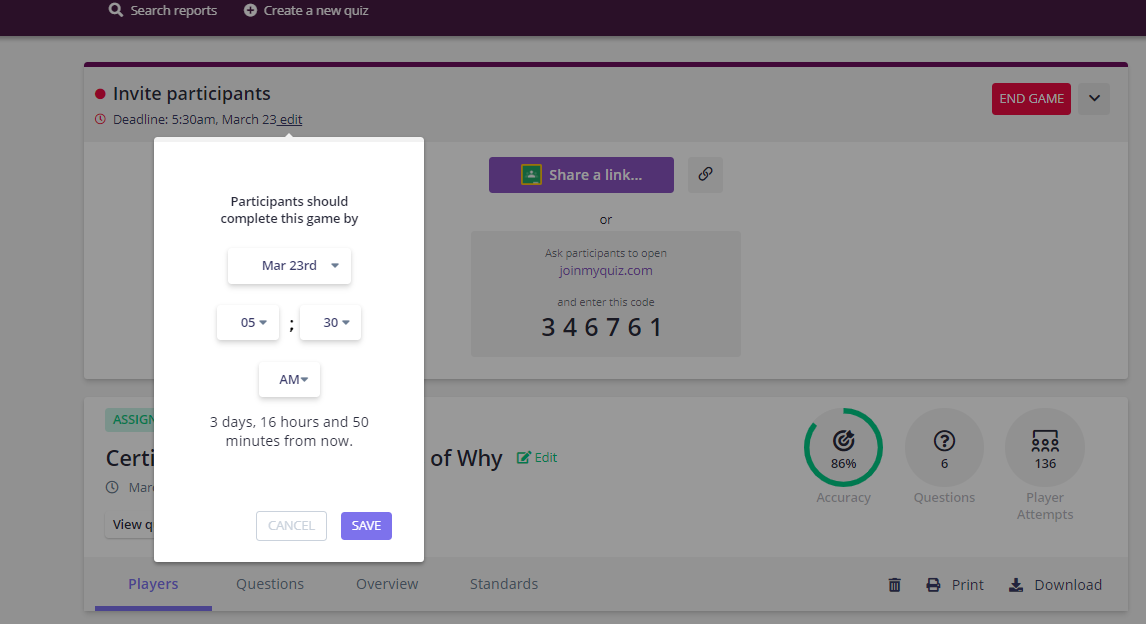 Do check out the recommended list of articles below to understand more about Quizizz!