You can always export the results after a game in form of an excel sheet as well (.xlsx file). This helps you organize and make calculations as required by you.
Tip: You can also sort the data on excel alphabetically. Click here to know how.
Step 1: To get the report in form of an excel sheet, go to Reports to find the report of the game you have completed.

Step 2: Click on the Report of the desired Completed Quiz which will take you to the Player View of the Report. Here you will find the "Download" option to export the results in form of a .xlsx file.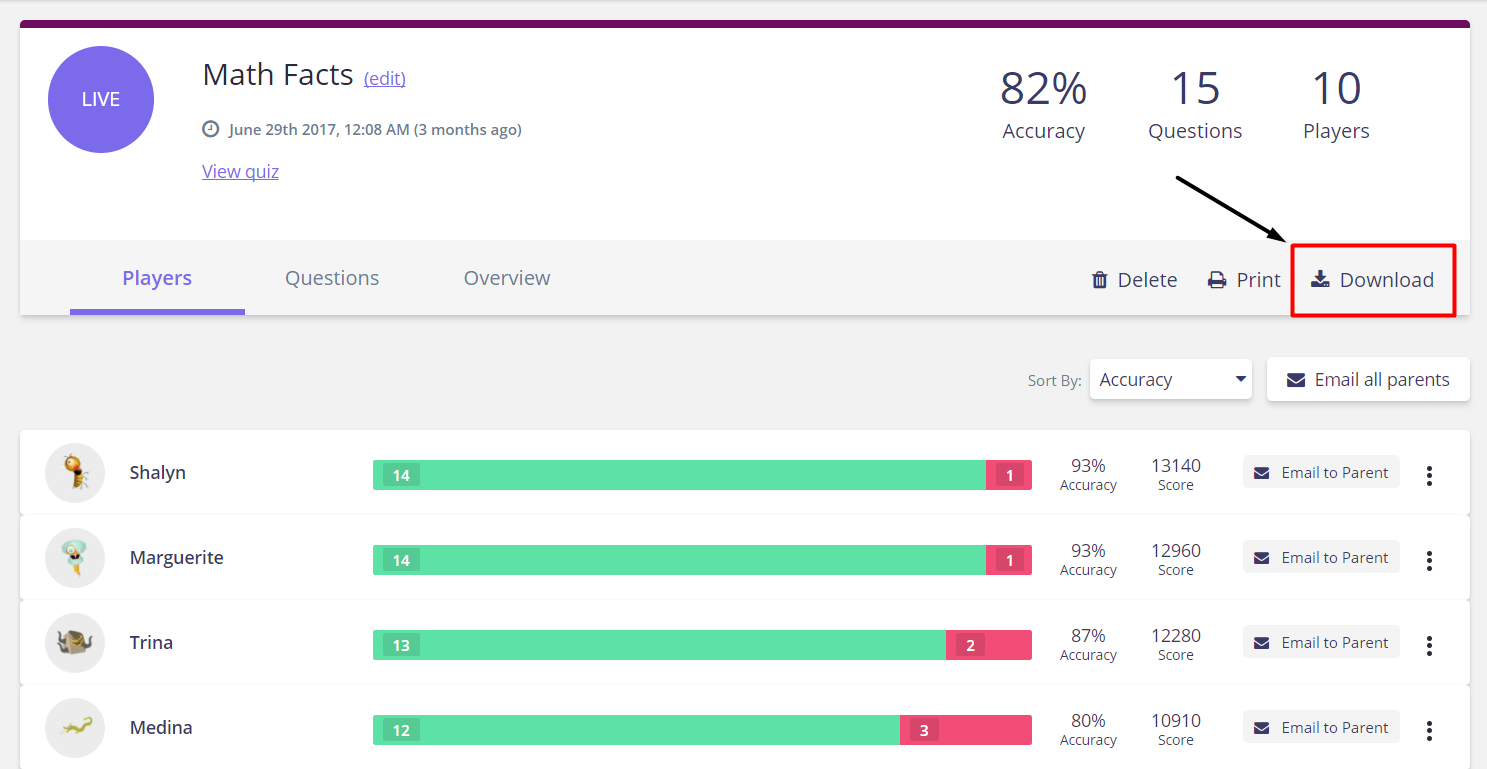 Kindly get in touch with us if you face any issues with downloading the excel sheet.