Quizizz Student App is now available in the App Store as a free app and can be installed on all the student iOS devices with a simple click.
If you are an admin and have the permission for volume purchase at your organization. You can follow these simple instructions to install the app on all the student devices. Quizizz is available as a free app on the Volume Purchase Program on iTunes.
Step 1: Go to https://volume.itunes.apple.com/store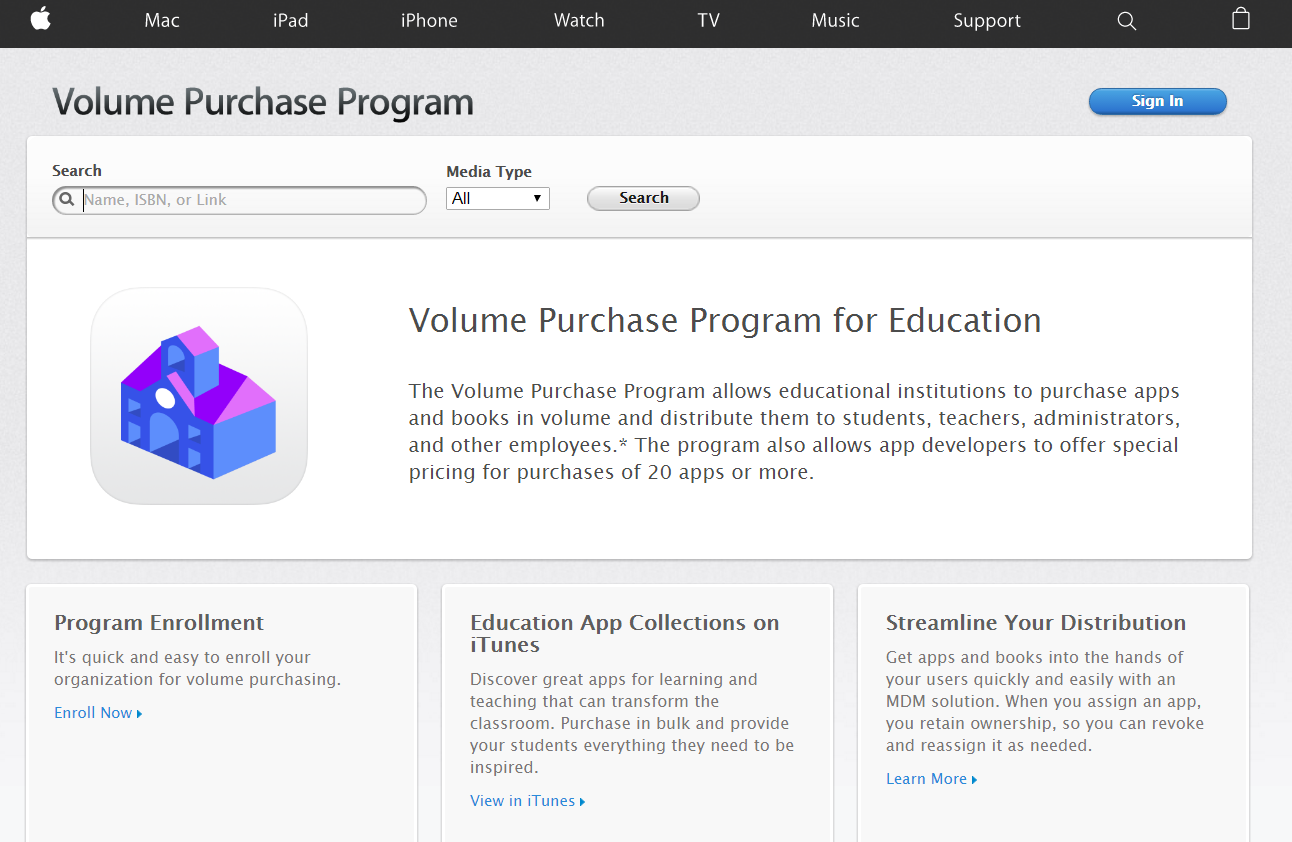 Step 2: Search for Quizizz App in the Search to find the App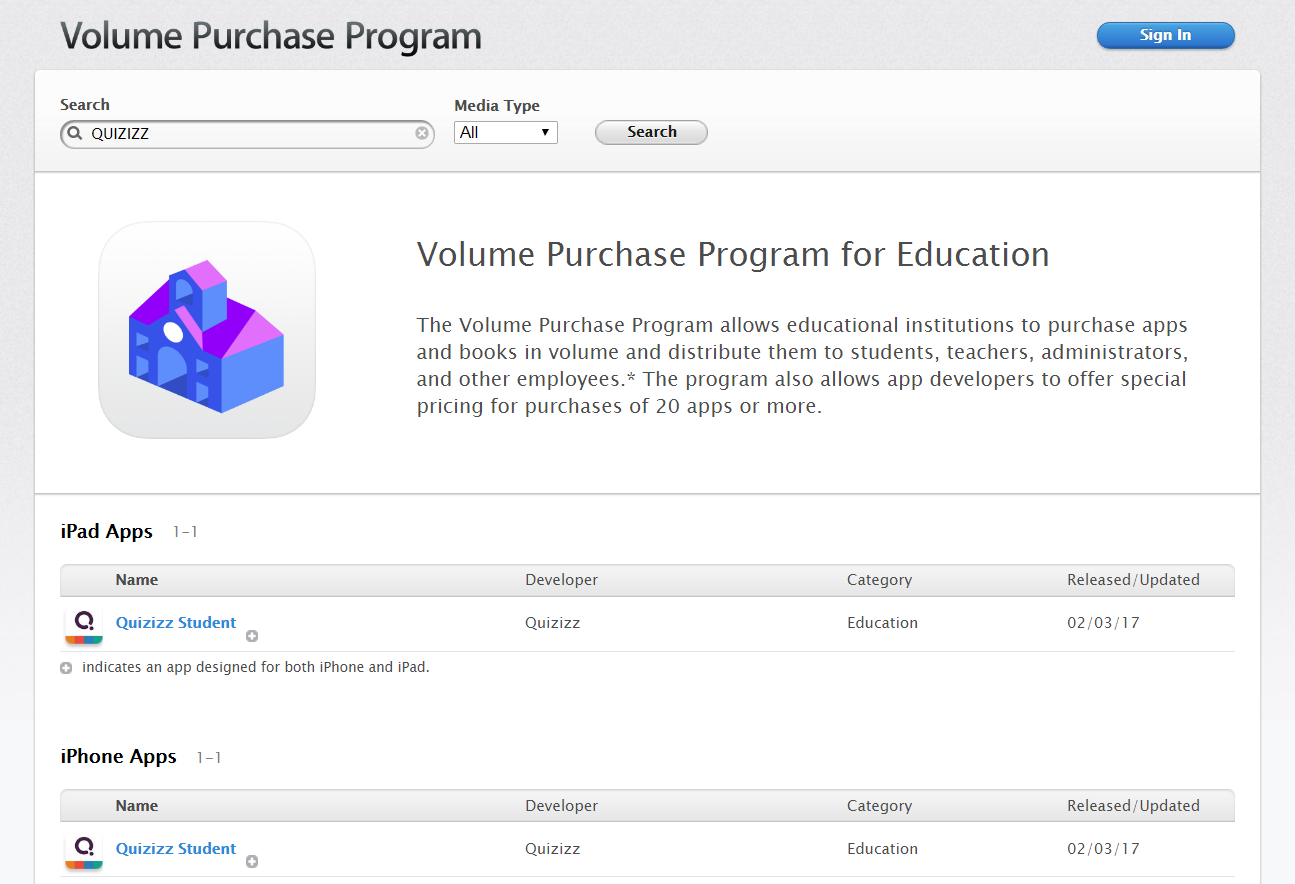 Step 3: Enter the number of downloads you want to make in the Quantity field as shown in the image below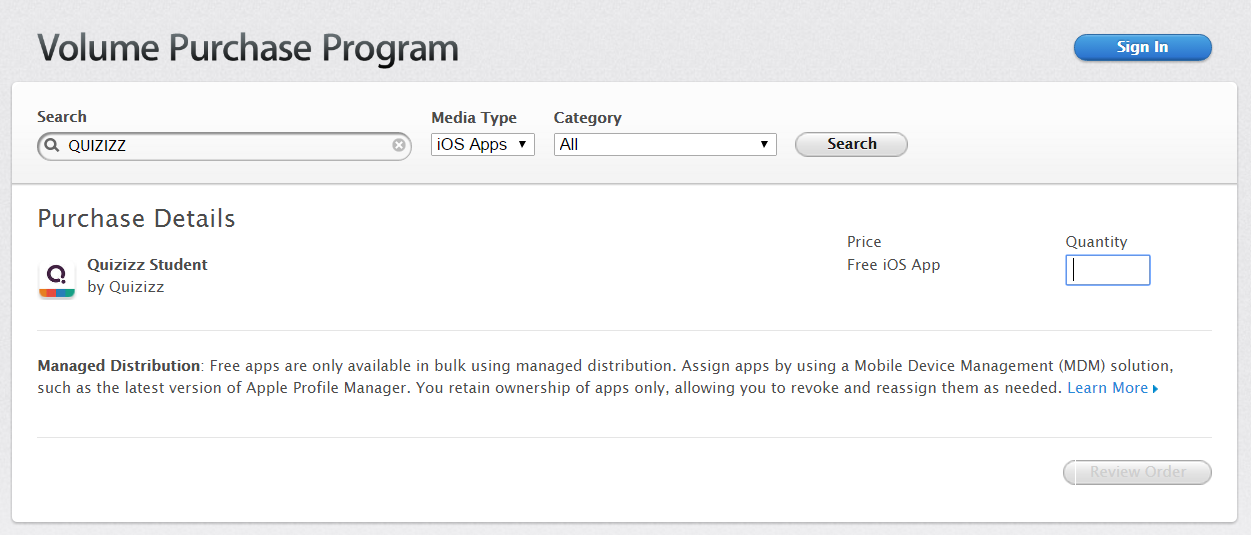 Step 4: Once you have entered the enter the number you will be taken to the following screen where you can place the order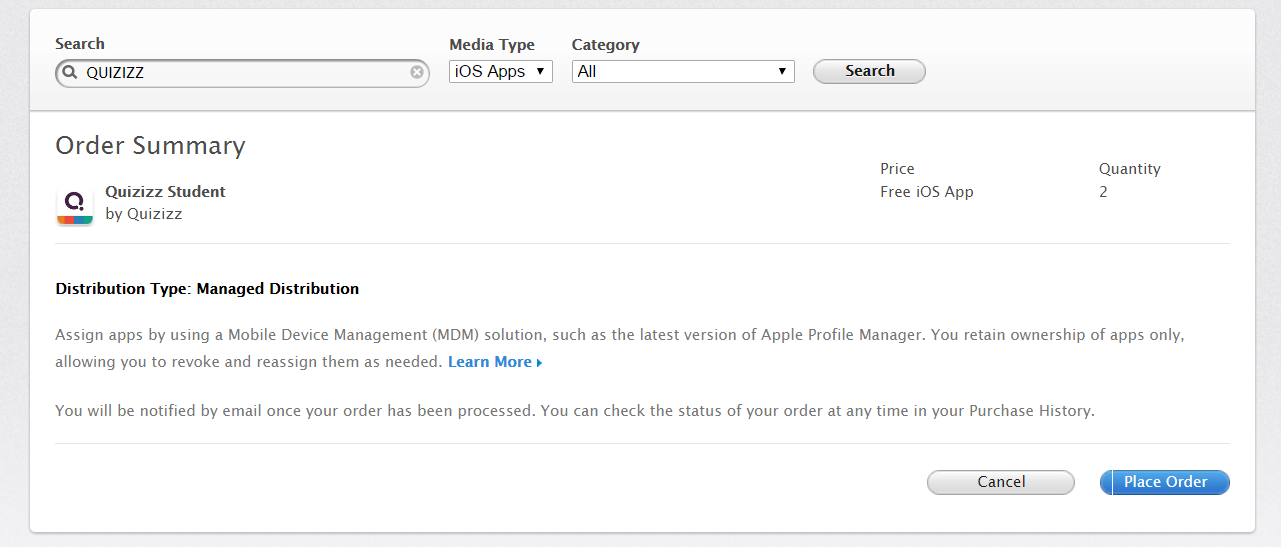 Now you can install the Quizizz App for Multiple users in just four simple steps without having to install individually for each user. Please get in touch with us if you face any issue with this.