You can remove a player during a live game or a homework session by heading to Reports. Select the appropriate quiz under running games in your Reports tab.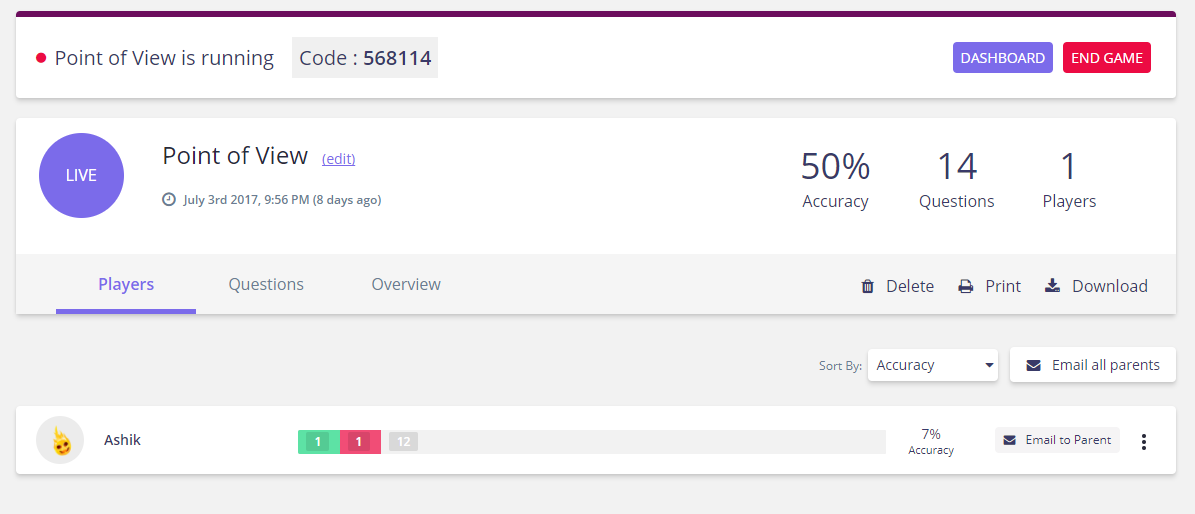 Click on the View button and go to the Class Report by Players option to see individual player scores. Delete any unwanted player by clicking on the delete option as shown in the image below.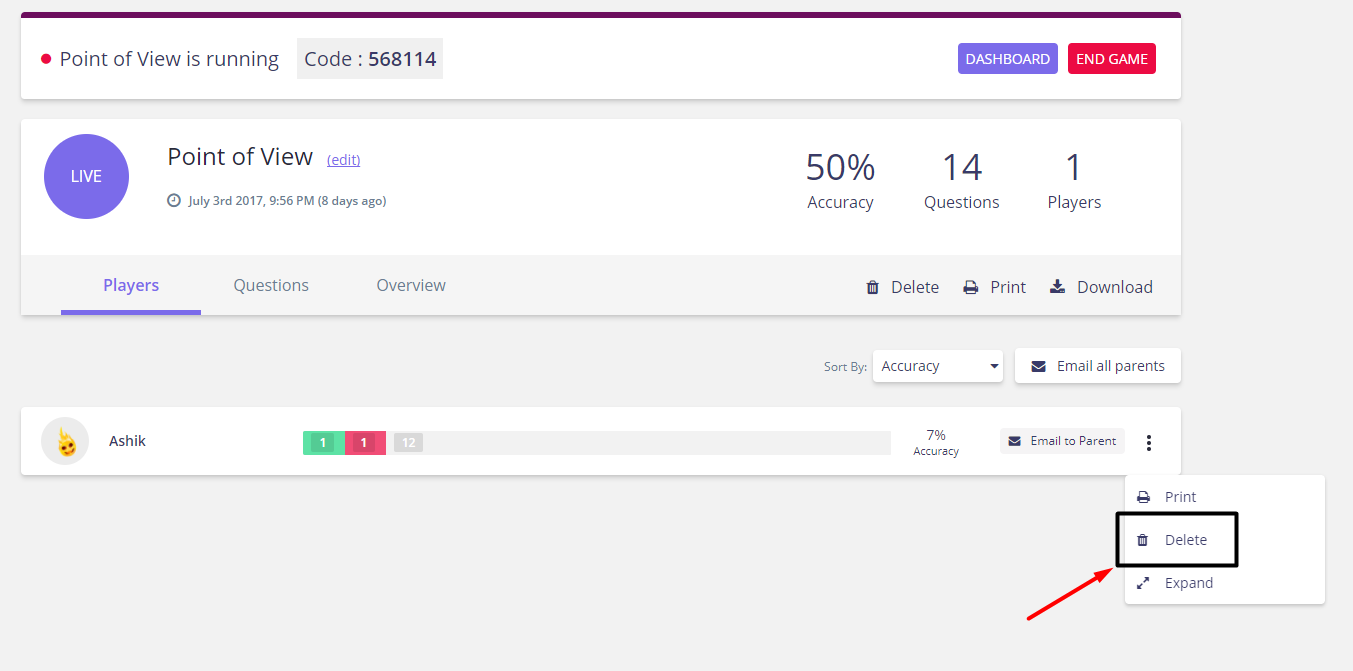 You can also use this feature to remove players with profane names during a game.
Keyword: Remove player from quiz, delete player, how to remove player from live quiz or homework quiz, remove participant, remove student from wrong quiz, remove wrong player during a quiz