Collections on Quizizz not only helps you organize all your quizzes in a folder but also makes it super easy for you to bookmark any public quiz for later.


How does it work?
To add any of your quizzes to a Collection, simply click the "Save"
button. It opens up a new window.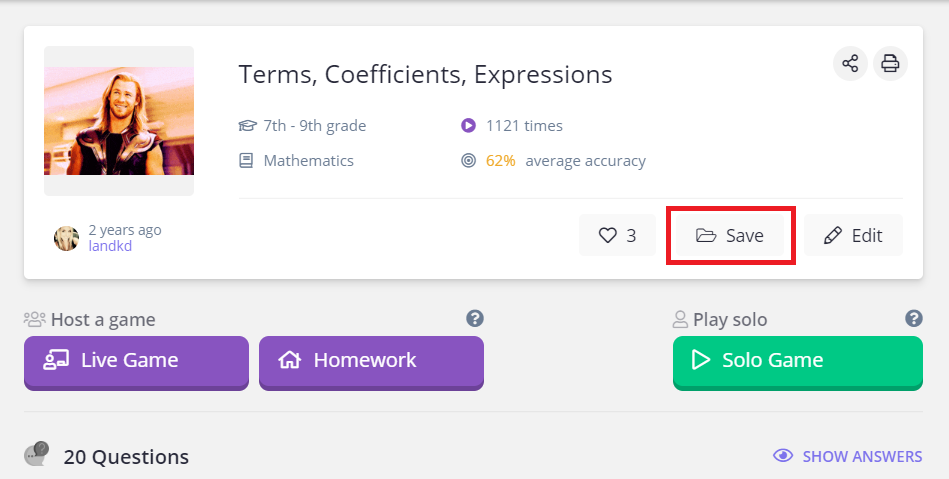 This window shows all your existing collections and gives you an option to create a new one.
To create a new collection, Add a name (like History Part 1) in the window and click on the "Create" button.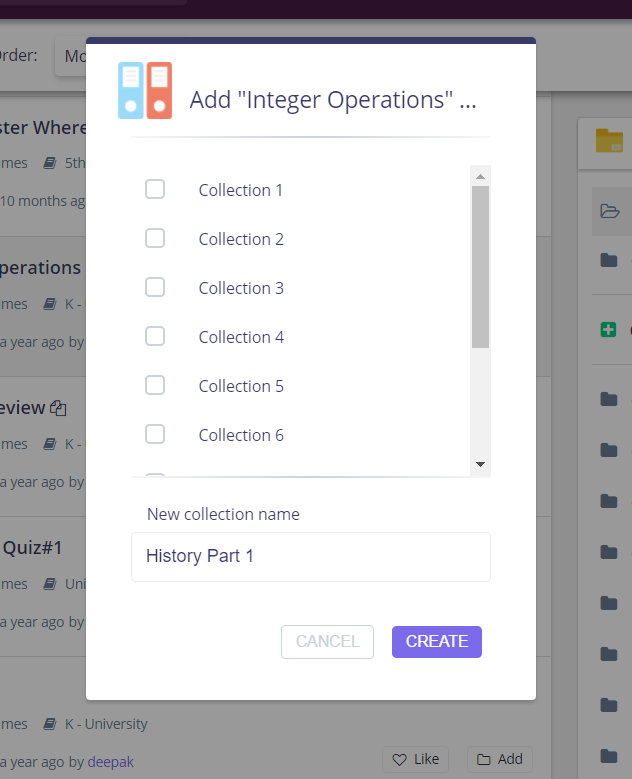 The new collection is created and the quiz is added to in this new collection. The green "quiz added" message shows up on the right.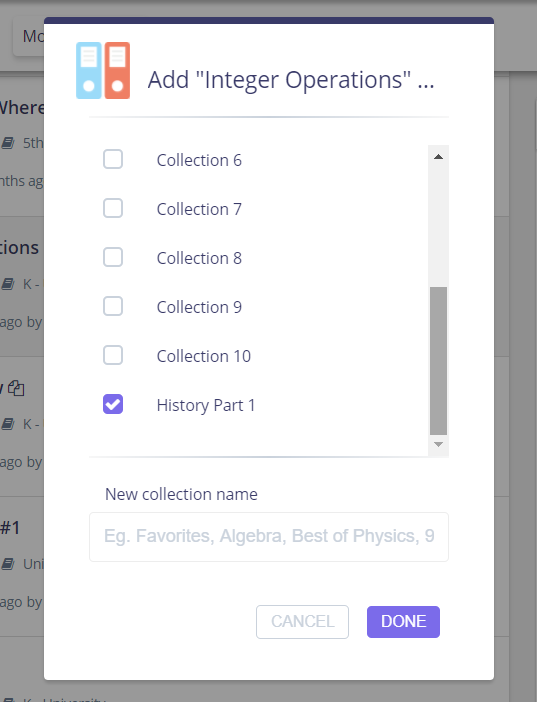 You can also add the quiz to an existing collection by simply clicking on the collection name in this window. The "green" added message will again appear.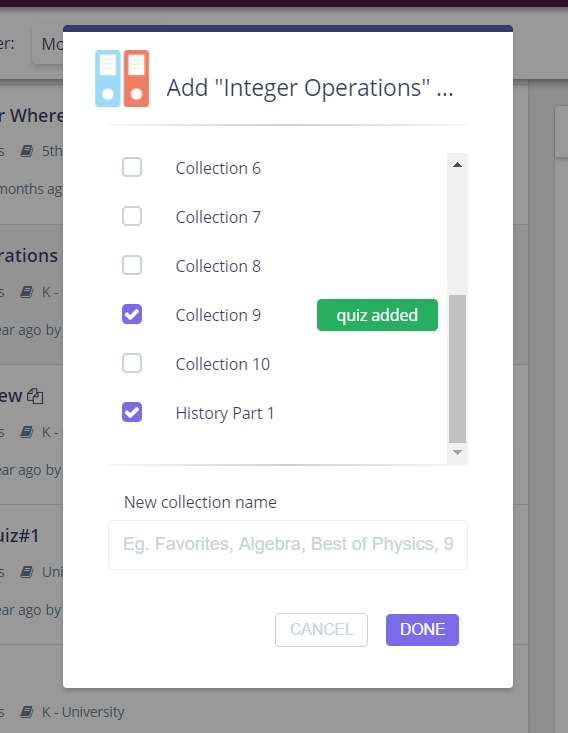 To bookmark any public quiz you wish to use later, you can add it to your collection by following the same steps as above.
You can view all your collections under the 'Collections' tab on the left menu.
You can delete a quiz from a collection by clicking on the "Remove" button inside that collection.
You can also add a quiz to multiple collections
Keyword: My Library, how to access my library, navigate my library, what is in My library, My library view has changed