Any game type on Quizizz carries a game code to play a quiz with students in your class. Each game code is unique and expires as soon as the game ends.
You can generate a game code by hosting a quiz from your account. — Live or Homework.
For a Live game
For a Homework game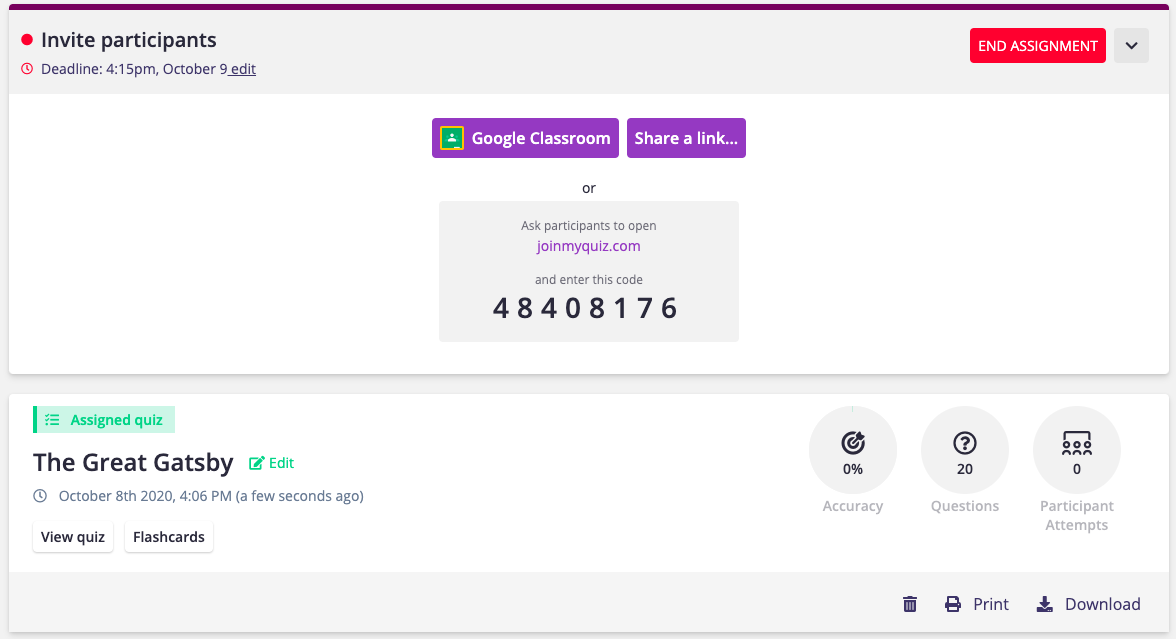 No game code is required for the students to join a quiz shared via a class or on Google Classroom.
Related Articles: