To create a copy of a public quiz in your library, just click the Edit button on the quiz page.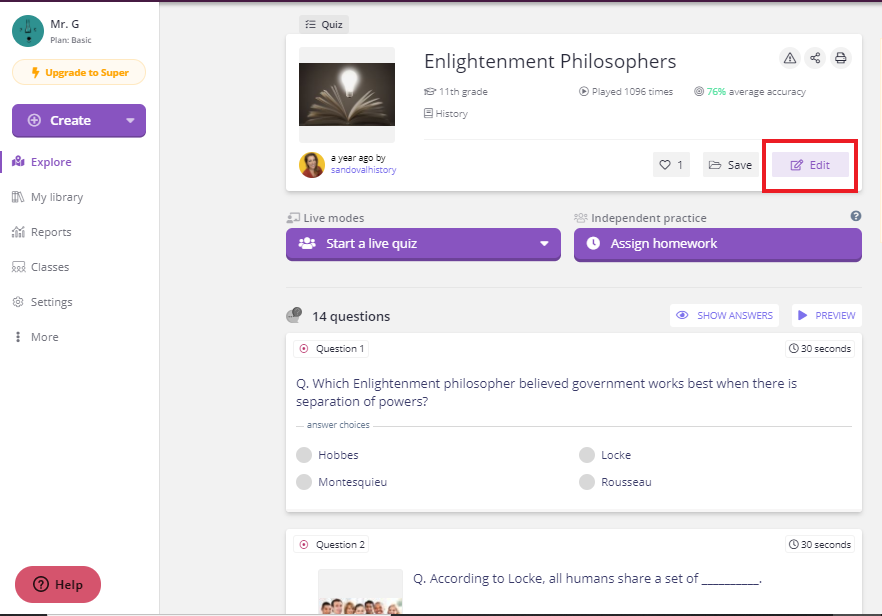 After the quiz has been duplicated, you can edit your copy using the Quiz Editor.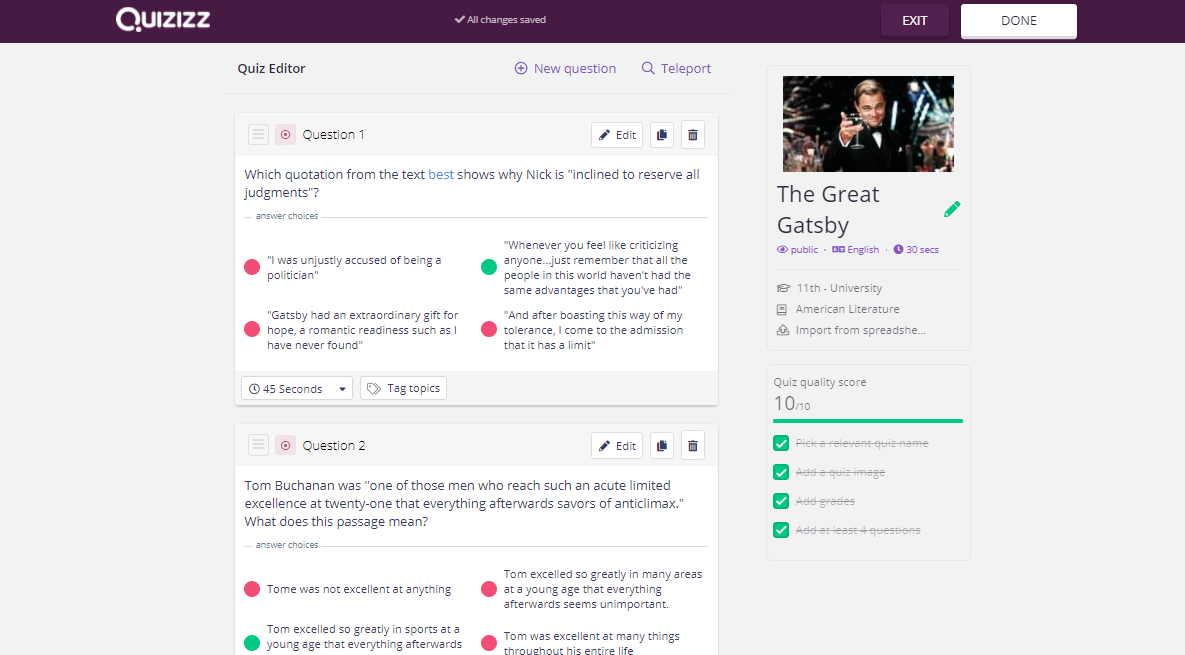 Click on Done to save the changes and access them through your library.
This is your copy of the original quiz, and changes you make will only affect your copy, not the original quiz/lesson.
Keywords: How to duplicate a quiz, how to copy quiz, how to edit a copied quiz, Duplicate a quiz, how to duplicate a quiz, what happens if I duplicate a quiz, can I import a quiz to duplicate it