You can host two types of quizzes on Quizizz — Live or Assigned. Select the game type you'd like to host on the quiz detail page.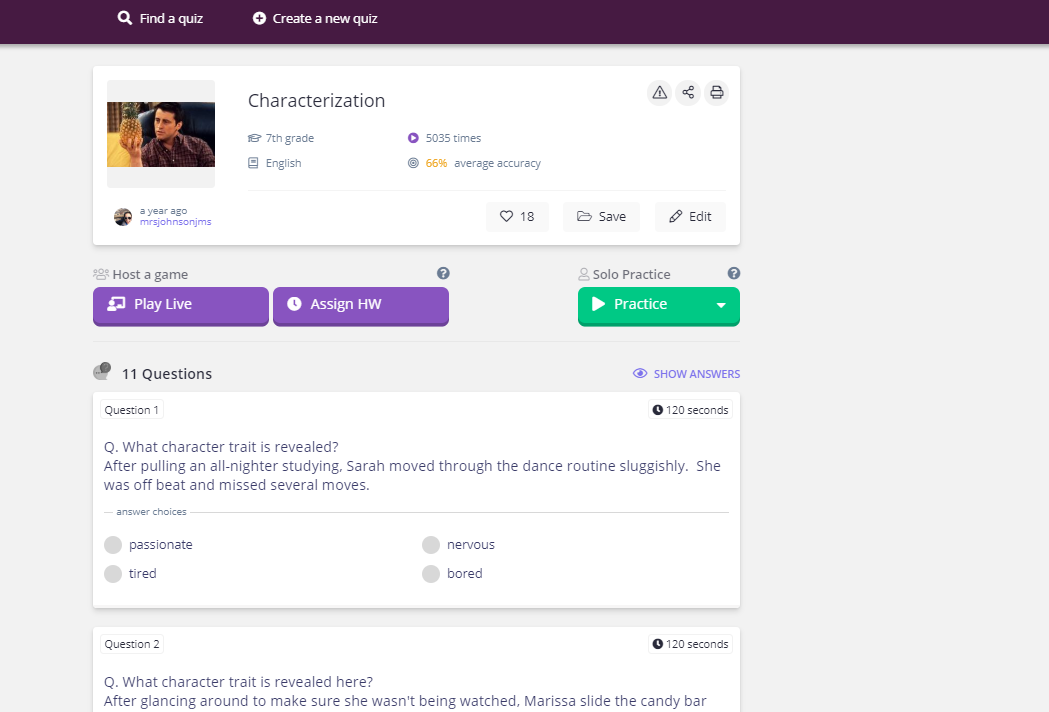 Live
Live games are ideal while conducting real-time quizzes with students. Once you click on the 'Play Live' button you will be prompted to select a game mode. You can either choose to play a classic, team, or test mode.
Select the mode that best suits your requirement at the time. Once you've decided on a mode, click on Host Game to get a valid game code that you can share with your students.
Your students would need to go to joinmyquiz.com and enter the game code in order to play the quiz on their device.
Start the quiz by clicking on "Start Game" button once all your students have joined the quiz.
P.S.: Your students can play a live game at any time as long as it is still active. All students aren't required to join the game together at the same time. However, a game code is only active for a few hours.
Teachers also get to see a live dashboard displaying real-time scores as students attempt the quiz on their device.
Assigned HW
Assigned games are ideal when all the students are not available to take the quiz at the same time.
This mode allows you to choose a deadline for the quiz. You can set the deadline for up to 14 days from the start date (extended duration is available in Individual (Super)). The game code stays active throughout this period.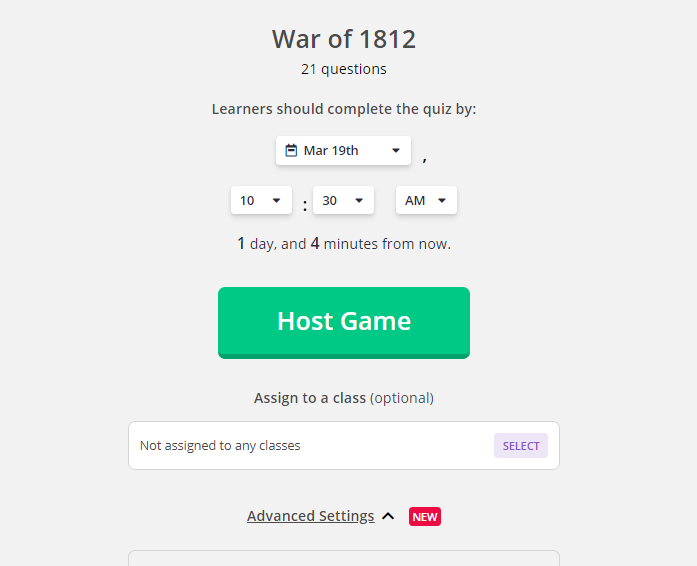 Once you choose the deadline, share the game code with your students so they can attempt the quiz at their own time.
View real-time progress and reports for all assigned homework quizzes in your reports tab.