Add a touch of whimsy to your game with memes. These are funny images that sometimes appear after a question is answered.
A set of such images on Quizizz is called a meme set. You can either pick one of the existing meme sets or create one of your own.
Once your custom meme sets are added, your students will get to see those memes instead of the default options that are available on Quizizz. More details on creating meme sets are available here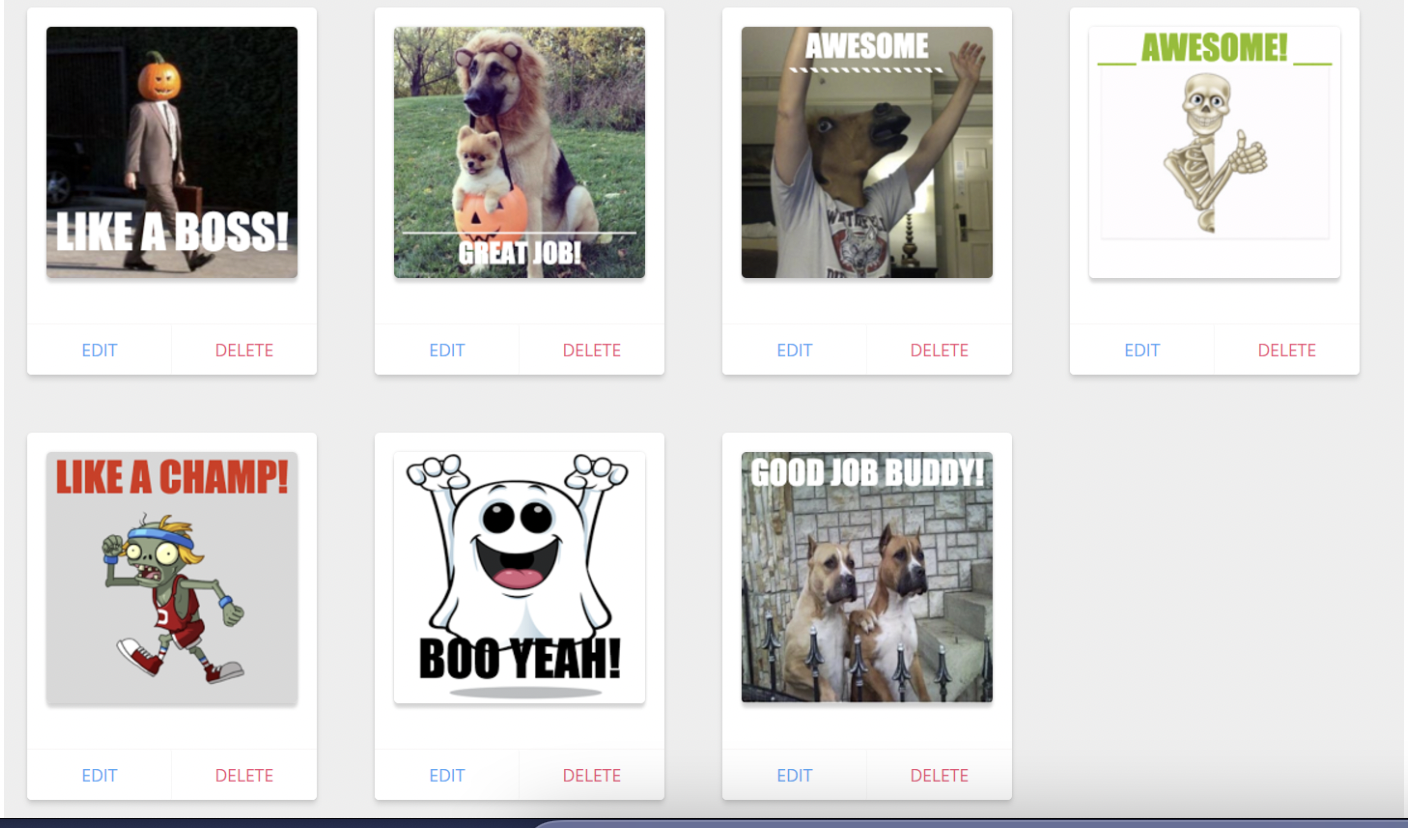 To change a Meme set on Quizizz, follow these steps:
You can easily change the memes that appear in your Quizizz games from the game settings page.
The game settings page shows up right after you click the "Play Live" or "Assign HW" buttons from the quiz page.
You will be able to pick from any of your completed meme sets, or any of the featured meme sets by scrolling left to right.
To create a meme set, follow these steps: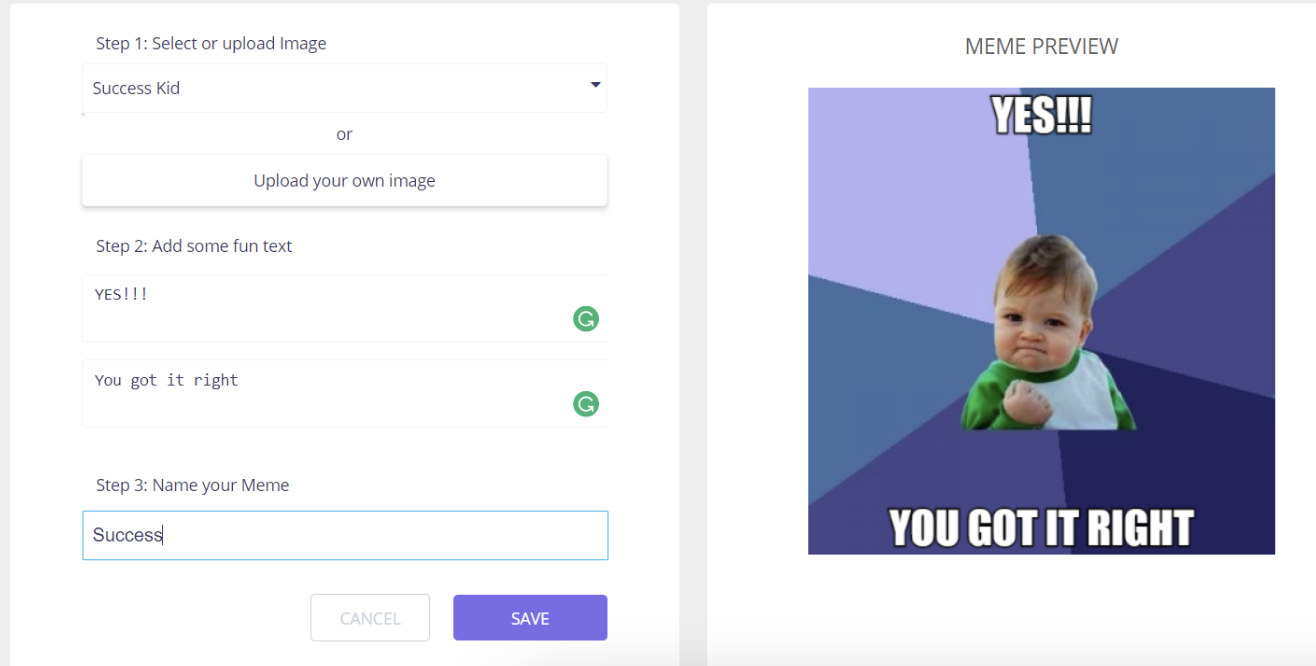 Click on "Memes" tab on the left menu.
Create a new meme set
Add correct and incorrect memes (Add at least 10 of each to make a good set)
Click Save changes when you're done

Once you're done creating your meme set, you're all set to use them in a Quizizz game! Click here to see how.
Keyword: I want to use memes for quizzes, how to add memes, how to remove memes from my quizzes, create memes for my quiz,