Derive student-centric and classroom-centric analytics from both live quizzes and homework assignments. You can monitor every student's progress, gauge their understanding of a subject, and evaluate the learning curve throughout all assignments.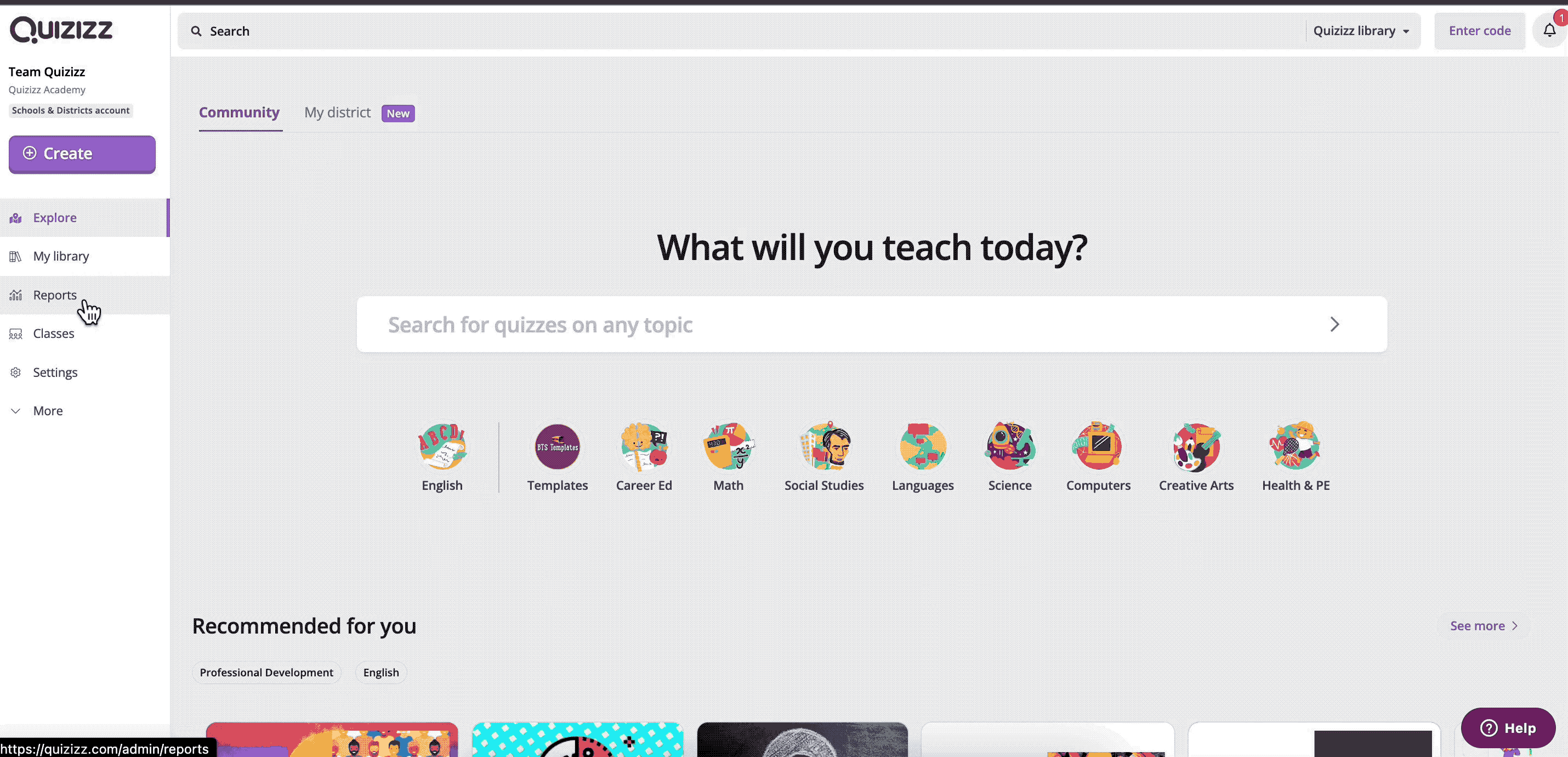 You will get a report for the entire class (students) once a quiz/lesson is completed. Check the Reports tab for more information regarding your class and specific individual students for every quiz and lesson assignment.


Each quiz/lesson can be broken down into an individual student's attempt at a question. Check the Participant's tab to see individual scores and the overall percentage result.


Check the Questions tab to see how many students attempted the right answer option(s).


Check the Overview tab to see an overall summary of how many students got the right answers and how they fared against the rest of the class.



Click on the student's name to check the answers they have attempted (both right and wrong) along with a points breakdown and the time they took to answer the question.
Reports are generated only after students have attempted and completed the quiz.
Keyword: what are reports, will I get report for the entire class, will each student's attempt get recorded in report, can I send report to parents, what are the differnt options in reports, Reports, how to get report, quiz reports