You can remove a quiz from a collection as easily as adding one to a collection. Please follow the steps below to know how to go about removing a quiz.
Step 1: Access your collections by clicking on the 'Collections' tab.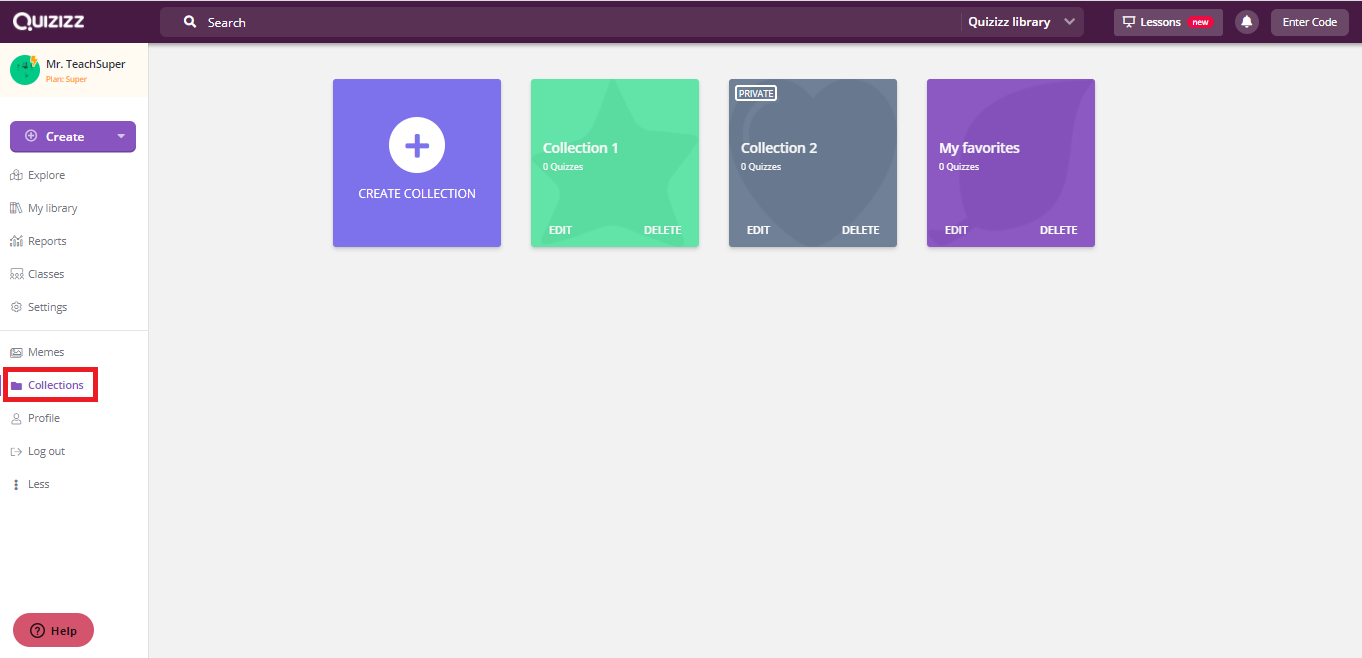 Step 2: Click on the collection from which you want to remove quiz.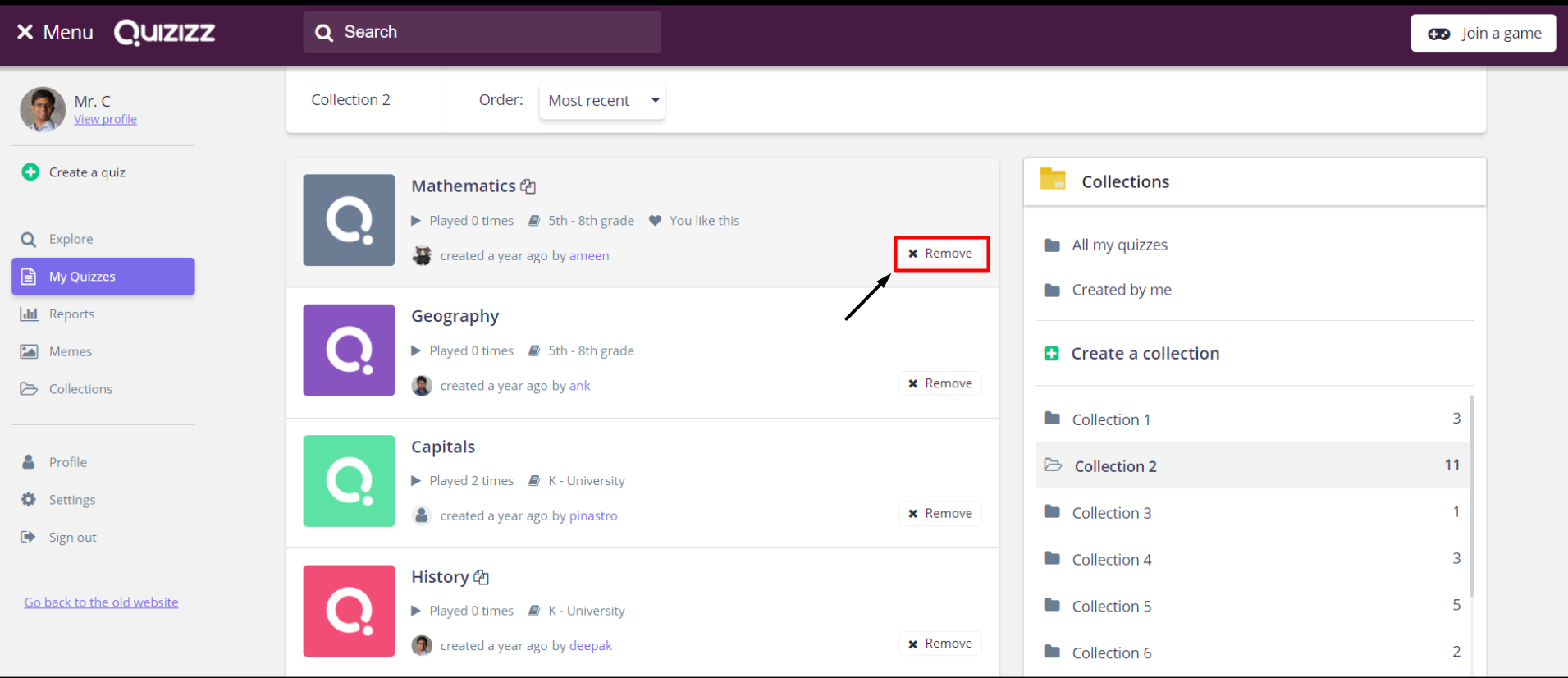 Step 3: Click on the Remove button to remove the quiz from your collection.

On clicking the remove button, the quiz gets deleted.


Keyword: How to remove a quiz, collection, remove quiz from my library, remove quizzes and lessons from My Library