Want to see how your students are viewing the quiz? Or, looking to view the answers to a quiz before or after a test? You can do so on the Quiz Details page!
Go into your library and select the quiz you want to see.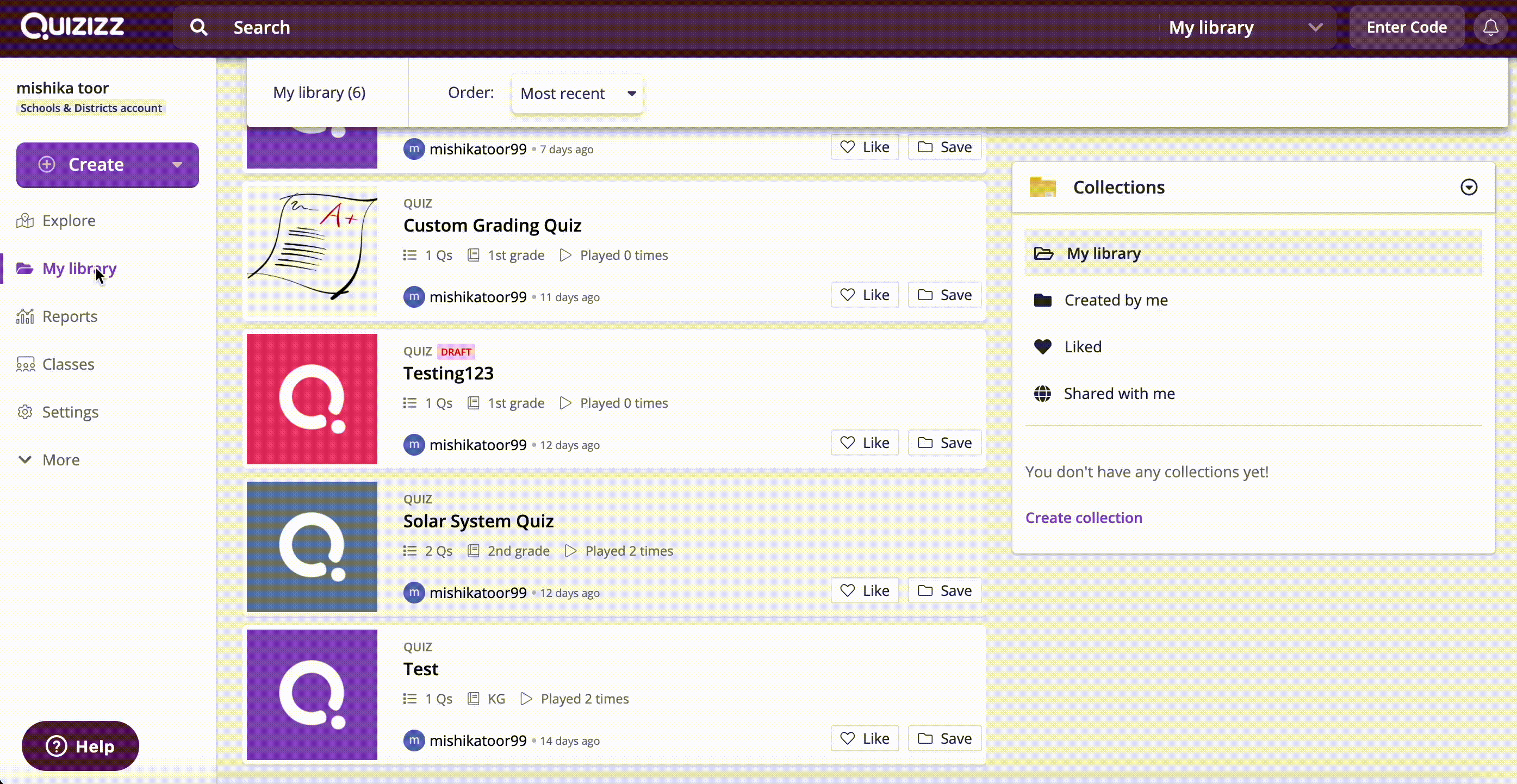 On the Quiz Details page, press the show answers button to see answers. Options with a green dot imply the correct answer.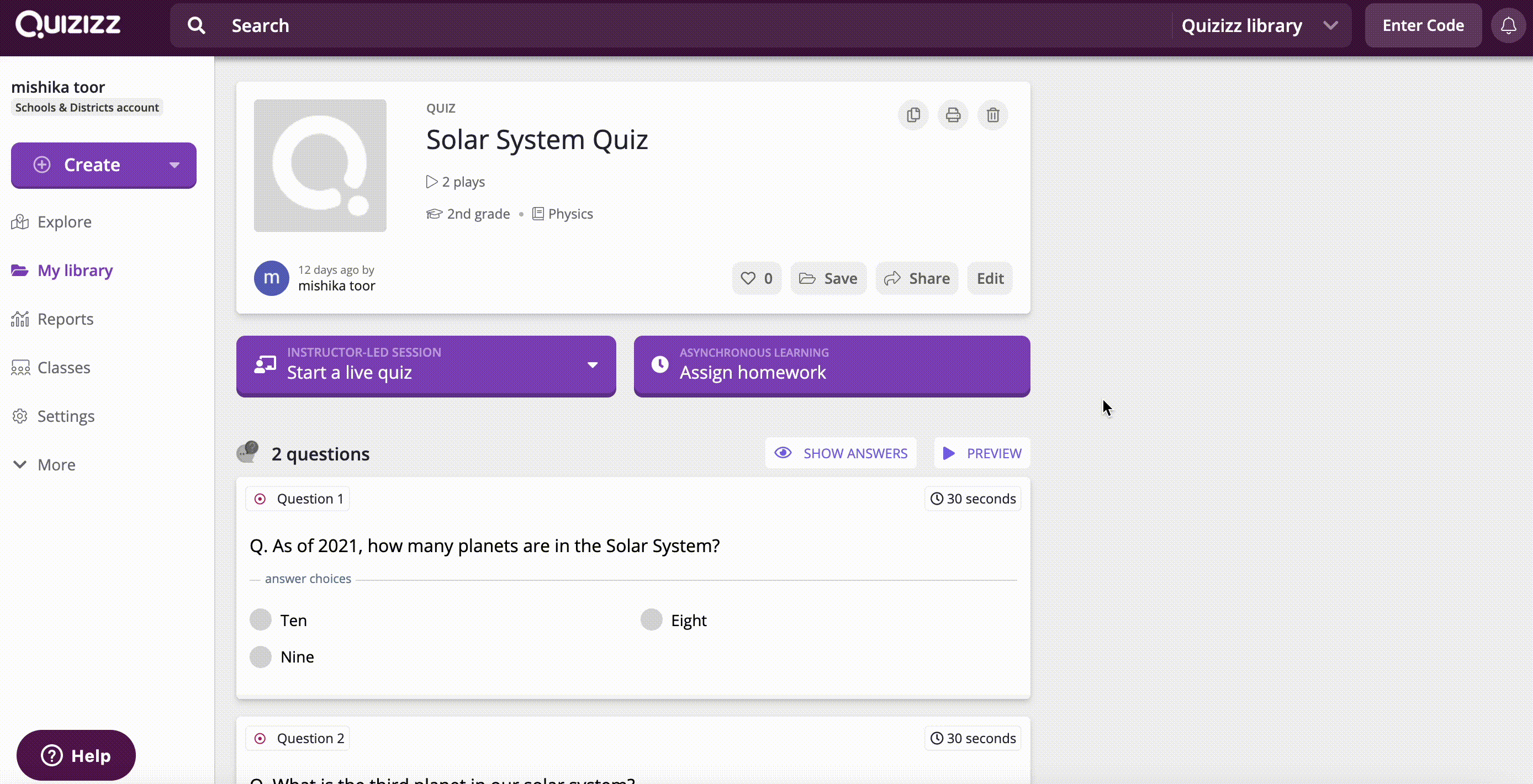 To see the quiz from a student view, press the preview button.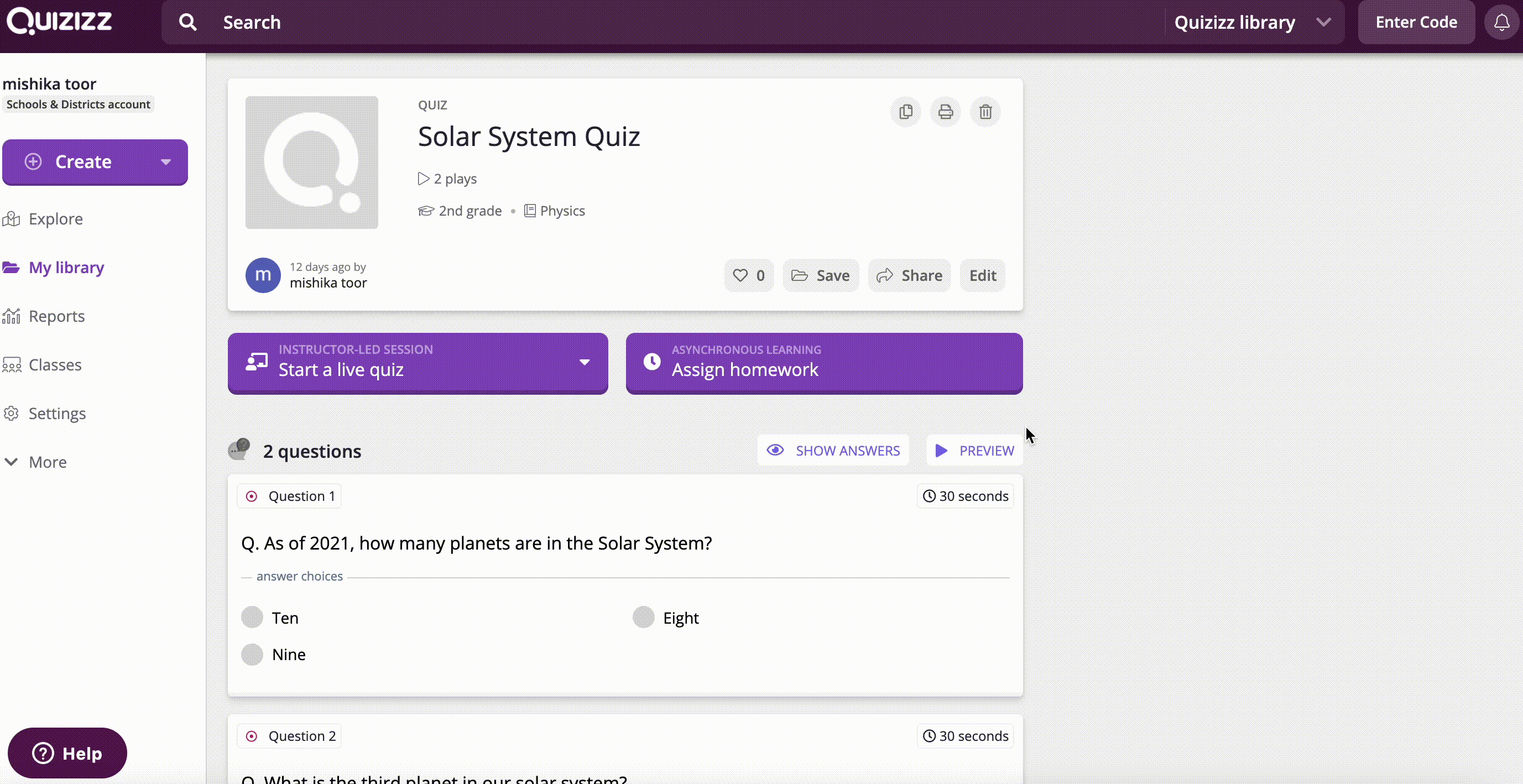 Press the start button to play the game!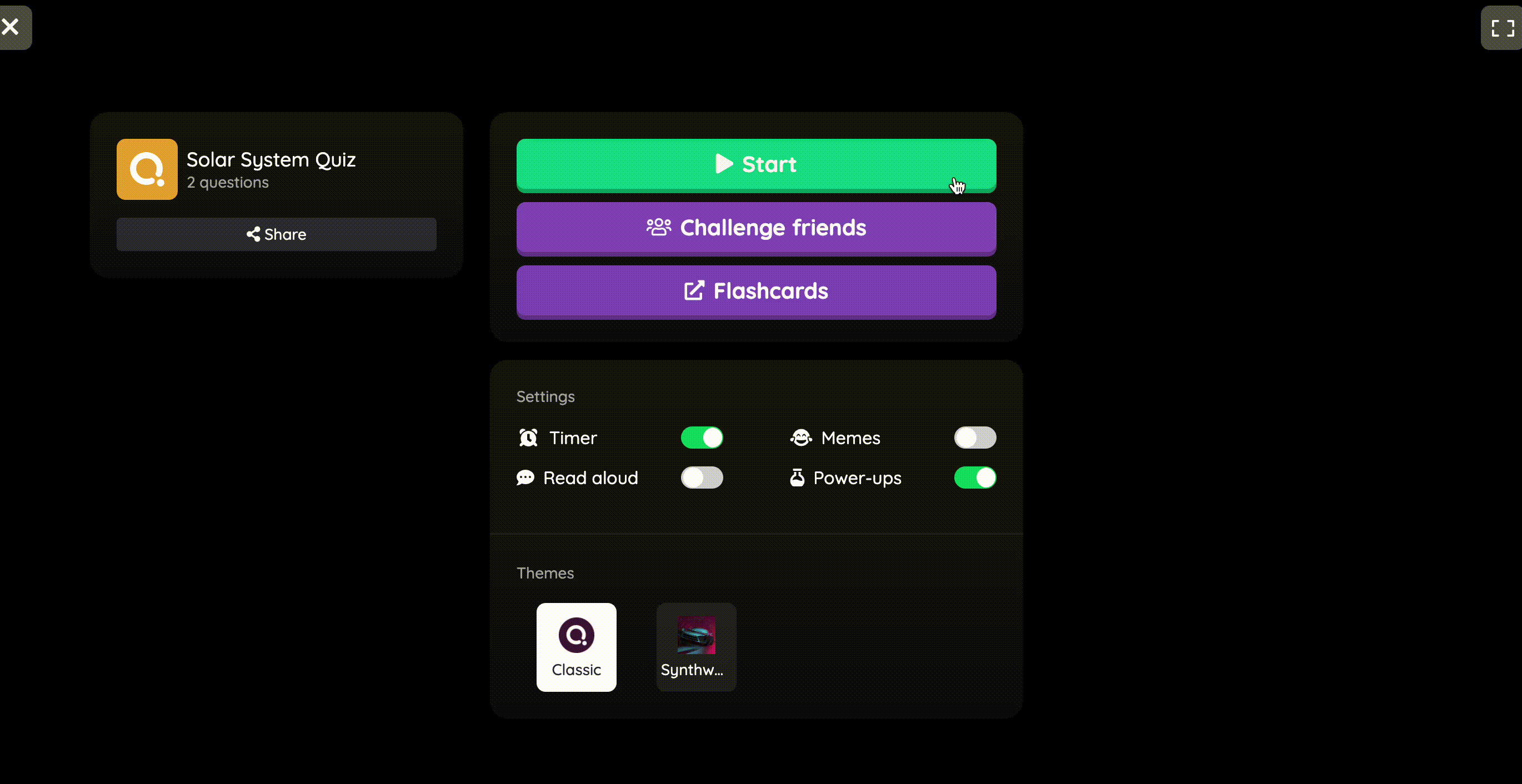 Keyword: Preview, check for answers, I want to preview answers